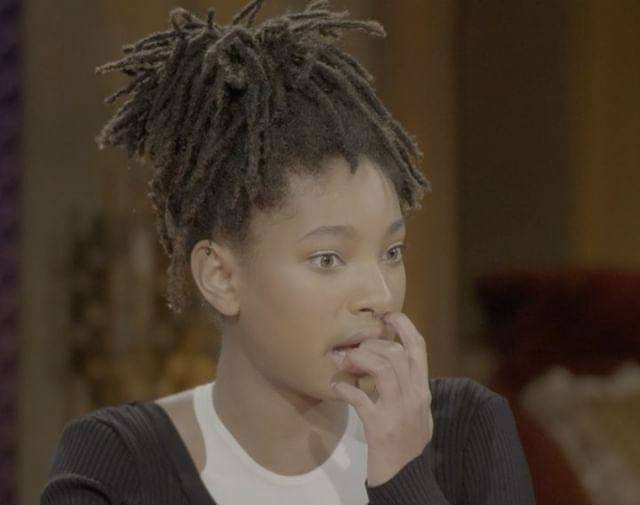 Willow Smith addressed Survivor R. Kelly during the recent episode of Red Table Talk . The young star did not hold back when discussing charges against Kelly.
"What made me start crying was [the fact that] I had listened to Aaliyah and knew about R. Kelly and had listened to his music when I was super young," The recording artist revealed. "It's so strange because I had a blinking that he was a little [suspect]. It just hit me so hard when I looked at [ Surviving R. Kelly ]."
"Like," Oh my god. "Willow continued." I listened to this [music] when I was a kid. And then he looks at the back of it Age is nothing but a number album cover. Something from my childhood was just discouraged. Like, why is he just in the back of the album covering only lurking? It's weird. "
Willow's mother, Jada Pinkett-Smith, also had word on the matter days before they reveal the two-part special of Red Table Talk . Jada couldn't understand why R. Kelly's music sales spiked after Lifetime aired docu The series that revealed his alleged victim
"So, I received an article this morning that R. Kelly streams have nailed significantly since the release of Surviving R Kelly docuseries and I have a very difficult time understanding why," she shared "I think it's important that I understand why," Jada continued. "I would really like you to help me understand what I'm missing, even if I miss something I don't necessarily agree with. I just want to understand what I miss. "
Catch Red Table Talk every week on Facebook!