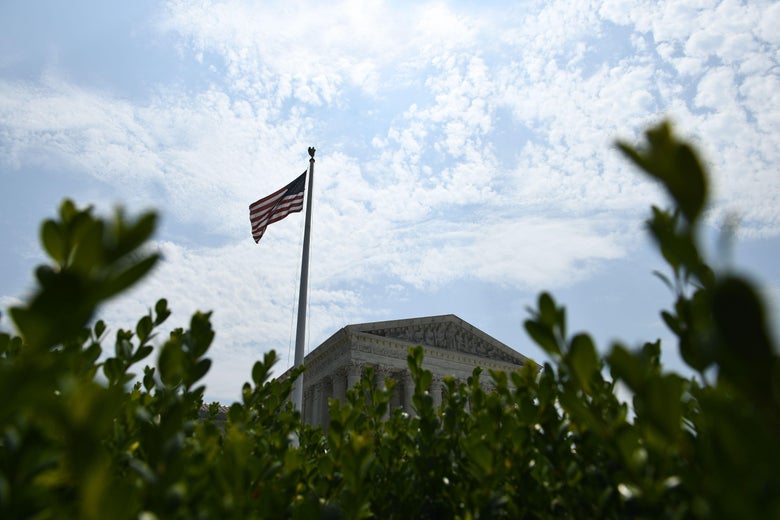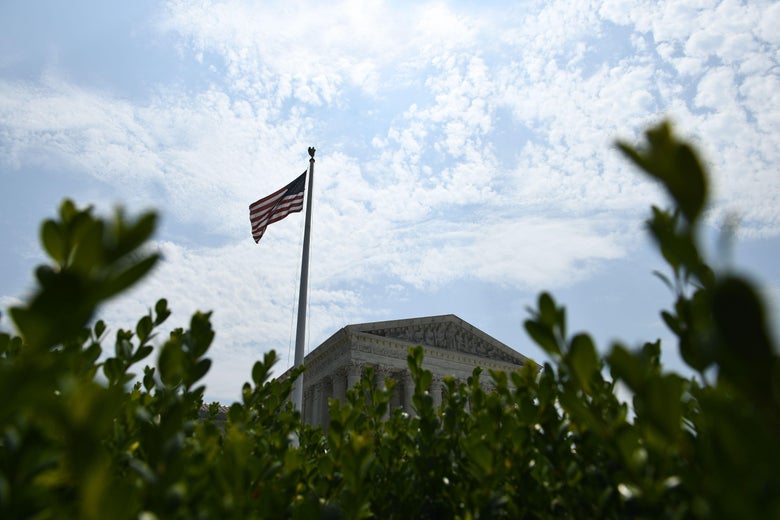 Recently, we have heard a lot about the notion of "lawlessness" and the need to restore "law and order" in the United States. For domestic countries, "law and order" has a particularly charged past. Tribes have seen the United States, a country that prides itself on the rule of law, systematically disregards its own laws, unilaterally repeals its own treaties and sometimes disregards the decisions of its own supreme court.
"Five Tribes" in Eastern Oklahoma – Muscogee (Creek) Nation, Cherokee Nation, Choctaw Nation, Chickasaw Nation, and Seminole Nation – share a common story where outside stories and scare tactics for "lawlessness" in tribal jurisdictions have been invented and recycled to motivate invasions of tribal sovereignty and restricting domestic autonomy. It is necessary, as the story goes, to bring in non-native police forces and non-native legal institutions to bring law and order to the Indian Country.
Yesterday's long-awaited decision by the Supreme Court in the United States McGirt v. Oklahoma made no effort to recognize and affirm the political and territorial boundaries of the Muscogee (Creek) Nation. The Court found that the treaty-guaranteed geographical boundaries of the Muscogee (Creek) Nation survived Oklahoma Statehood and that these reservation boundaries remain legally valid jurisdictional markers of criminal jurisdiction over tribal citizens.
The court noted that Oklahoma repeatedly exceeded and stretched its government powers beyond what federal law provides. In short, Oklahoma has no legal authority to prosecute Native Americans for crimes committed within an Indian reservation. Oklahoma spent a century actively creating a law on the ground that violates the law on books.
The Supreme Court's punishment is powerful: "Illegal acts, performed long enough and with sufficient force, are never enough to change the law."
If ever there was a statement about capturing the collective experience of indigenous peoples and other marginalized communities across the United States, this is it. Can't do right.
So now what? Will Oklahoma end up in chaos, as state attorneys warned?
The one-sided false story of lawlessness is tired. Without a doubt, the terrible crimes that gave rise to this legal dispute are taken deep to heart. Justice must be served, and all parties in Oklahoma are serious about this moment. No population has a greater share of ending violence in Indian countries than the indigenous and indigenous people do. Indigenous peoples have fought and died for the right to maintain their own legal institutions. As a former special district judge for the Muscogee (Creek) Nation and former Supreme Court justice for the Cherokee Nation, I know this right is not easily taken.
Before McGirt, Oklahoma tried the overwhelming majority of criminal cases involving Indians prosecuted before Oklahoma judges and Oklahoma juries. The only exercise of tribal penalty jurisdiction that Oklahoma seemed comfortable with was a small piece of the pie: Tribes could arrest tribal citizens on the few parcels of land that undoubtedly remained under federal / tribal ownership and control. In this scenario, tribes of Indians policed ​​on native land, but not in native "territory."
After McGirtMost criminal cases involving Indians in indictments will be prosecuted by either the US Attorney or the Tribal Prosecutor, or both. Tribunal courts retain exclusive jurisdiction for lower-level crimes. This means that tribal judges and juries, as prescribed by the tribal law, will be the ones to decide what happens to their citizens.
Criminal charges do not end. Criminal defendants will not go free. Future offenders will not escape responsibility. If anything, consideration of overpopulation of the indigenous population outweighs all problems with lawlessness. There are no jurisdictional gaps.
When practical questions about law enforcement arise, tribes and state and federal officials will work together to elaborate on the details. With or without McGirt, Oklahoma is home to 38 federally recognized tribes, most with courts and their own law enforcement. Hundreds of tribal-state cross-deputation agreements are already in place that deal with arrest warrants, extradition and 911 readiness. Oklahoma's criminal record will reduce to some extent. Oklahoma Indians are just over 9 percent. Conversely, federal and tribal penalties will increase and a ramp up in capacity will be required over time.
The Supreme Court case has attracted public attention, but the domestic countries involved in this case have nothing to do with an unprecedented moment.
The Muscogee (Creek) Nation and its companion tribes have strong histories of rebuilding, expanding, and improving their legal institutions following incidents of state intrusion that included close annihilation. After the removal, the nations rebuilt their homes and all their state institutions. This time is different in only one respect: Tribunal courts and law enforcement are at a stronger starting point, and therefore the acceleration will be easier than ever.
The initiation of the forced federal Indian removal, Alabama and Georgia passed laws purported to abolish Muscogee (Creek) Nation officials with tribal authority by threatening them with harsh punishment for trying to enforce Creek laws. Other states followed suit. The Cherokee Nation successfully fought this state invasion of the United States Supreme Court in Cherokee Nation v. Georgia and Worcester v. Georgia. When the Supreme Court ruled that the laws in Georgia had no power and effect inside the Cherokee Nation, President Andrew Jackson allegedly said, "[Chief Justice] John Marshall has made his decision. Now let him execute it. "In 1839, all five tribes were physically moved to their present locations in what would become Oklahoma, with the same political and territorial boundaries that the United States Supreme Court upheld in McGirt.
The period after removal was a domestic awakening. Like the other nations, the Muscogee (Creek) Nation adopted a new constitution, deputized its own four-police force, and self-funded a comprehensive legal system that exceeded the standards of its cross-border colleagues. States of origin exercised complete criminal jurisdiction over tribal citizens and those who consented to their jurisdiction. The American marshals were legally bound by treaties to remove and prosecute non-Indian intruders. This was the only non-native law enforcement presence agreed by the tribes. Other treaties guarantee preserved tribal authority over tribal citizens, at least until the next threat to tribal sovereignty materialized.
In advance of Oklahoma Statehood, federal authorities once again sought to abolish Muscogee (Creek) Nation officials by their authority over tribal citizens. They threatened to abolish the Creek judiciary federally unless the tribe agreed to divide and individually assign their lands as a precursor to the impending state. During this time, federal courts were first placed in the Indian Territory, again for the purpose of imposing criminal jurisdiction over tribal citizens when it was not needed. After the federal state's run of domestic institutions, Oklahoma eagerly picked up the torch.
The story is filled with attempts to transcend and eradicate domestic self-government, especially in the area of ​​domestic police work and courts. These efforts have been met with continued indigenous resistance and a steadfast commitment to protecting tribal courts and tribal police. Legislation is where the rubber meets the road, and therefore it is the most visible manifestation of domestic authorities.
The sun was setting in Tulsa today. Oklahoma State Court judges will do their jobs and exercise jurisdiction over most offenses that occur in Oklahoma for the rest of their careers.
Thirty-six miles south, Muscogee (Creek) Nation judges will do their jobs today, but for the first time in over a century, they will exercise jurisdiction over all their citizens who commit crimes within their nation. It is not a radical view. It is a fundamental right to rule the world.
Readers like you make our work possible. Help us continue to provide the reporting, commentary and criticism that you won't find anywhere else.
Join Slate Plus
Join