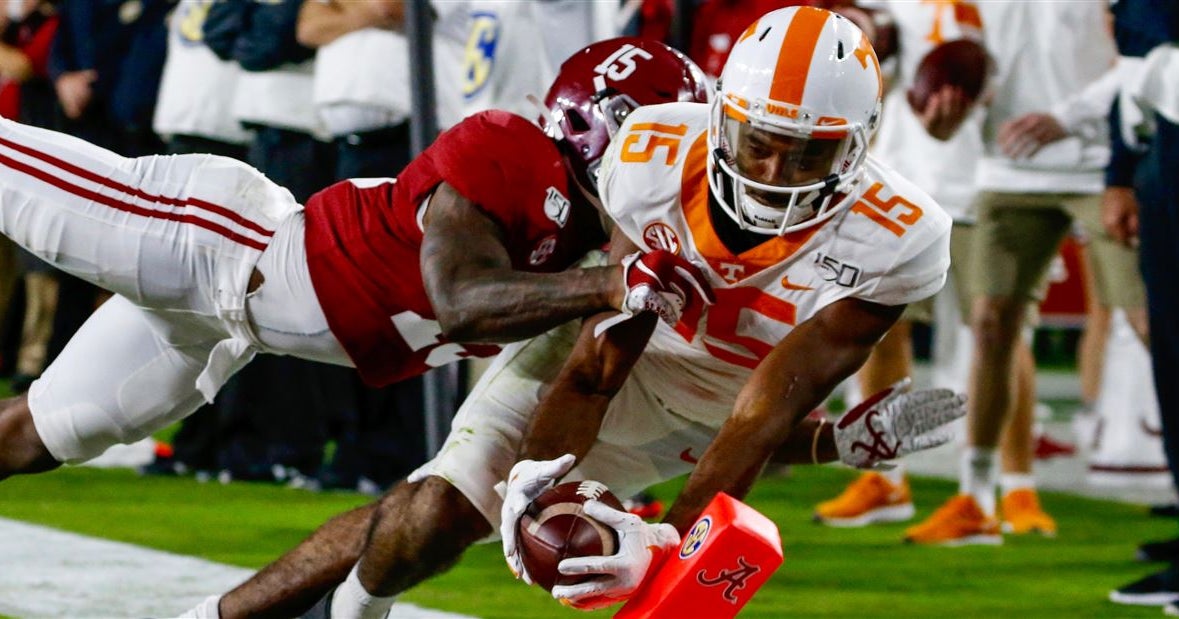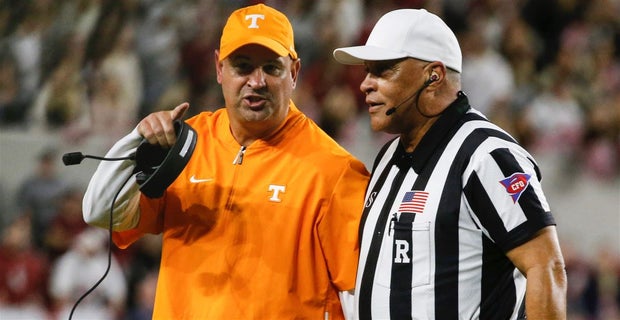 Rating: A
Tennessee's coaching staff finally had the Vols on the threshold of being within eight points of the No. 1 team in country with seven minutes of the fourth quarter remaining, so this must go down as a strong showing for Jeremy Pruitt & Co. Sure, Alabama lost its star quarterback in the second quarter, but Tennessee had to play longer with its backup quarterback as well. The Vols were not always clean and made some mistakes, but they played hard, they competed and they were not intimidated by the arena or the opponent.
And who knows how the game might have turned out if two moments of bad quarterback play had gone the other way for the Vols. Jarrett Guarantano misses to Jauan Jennings on a creative, perfect time call by Jim Chaney during the second quarter overshadowed by what happened later, but still cost Tennessee four points . The finish line's fumble looked like it was a called handoff that would have made a touchdown to make it a game with a score.
Defensively, the Vols seemed to hang on when Tagovailoa was in the match, and they rightly attacked Mac Jones with a pair of creative disguised prints that confused him and lead to a sack and a rushed incompleteness. The Tides got three touchdowns on their first four possessions with Tagovailoa, but with Jones they did just one touchdown on six possessions, and it came after the Vols looked to have generated a second straight three-and-out to open the second half. [19659003] Tennessee was penalized 13 times at 93 yards, easily both season-highs, but many of those mistakes can honestly be counted on to the talent gap between the teams. At the end of the day, despite the frustration with the officials, some missed chances and losing Brian Maurer to injury and Daniel Bituli to a draft, Tennessee was right there in the fourth quarter against one more talented team. Even with the loss, it felt like another step forward for Tennessee.