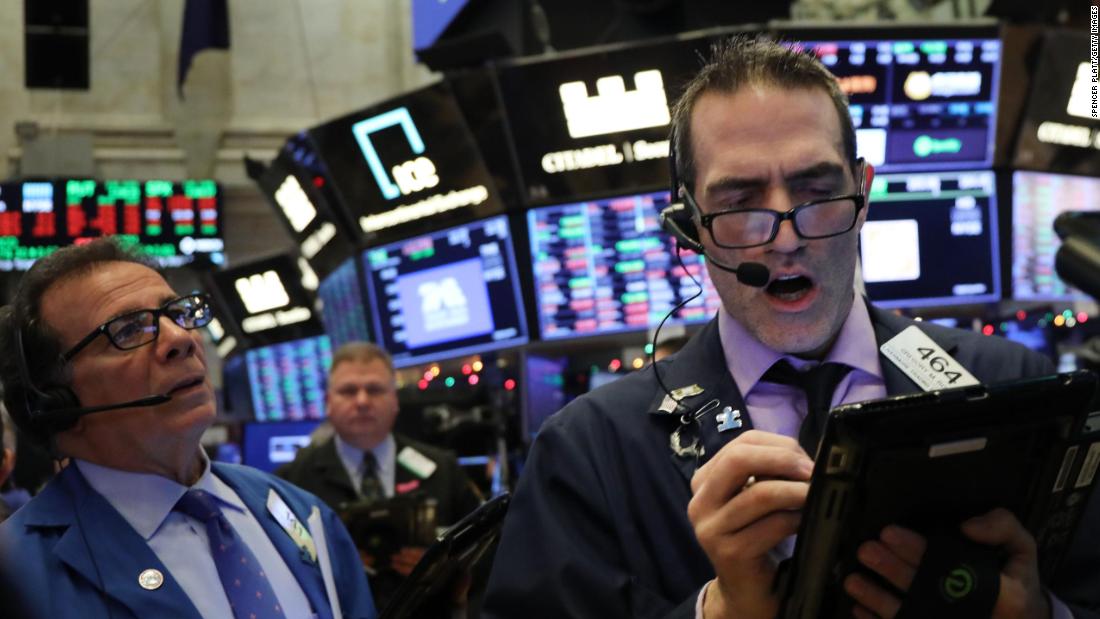 In a statement late on Thursday, the secretary accused
Volkswagen
(

VLKAF

)
two of their subsidiaries and former CEO Martin Winterkorn of "fetching billions of dollars" through markets through " a series of fraudulent claims "about the company's clean diesel-powered vehicles.
"Volkswagen made false and misleading statements to investors and insurers on vehicle quality, environmental compliance and VW's financial position," the SEC added.
On Friday, a Volkswagen spokesman said that the SEC's complaint was "legal and in fact defective, and Volkswagen will compete vigorously".
Volkswagen's current CEO Herbert Diess is also on fire after he seemed to refer to a notorious Nazi slogan while talking about a measure of the company's profit ̵
1; profit before interest and tax (Ebit) – on Tuesday.
Diess used the term "Ebit macht frei." The term resembles "Arbeit macht frei", a slogan inscribed on the gates of Auschwitz and other Nazi concentration camps during World War II. Diess has apologized without reservation.
Volkswagen shares forgot lower in the Frankfurt trade.
2nd Facebook execs out:
Two of
Facebooks
(

FB

)
top executives leaving the company, shortly after CEO Mark Zuckerberg announced a plan to relocate it as an "integrity-focused "social network with closer integration between its apps.
Chris Cox, Facebook's chief executive and Chris Daniels, head of his mobile messaging site WhatsApp, will both leave the company, announced it on Thursday.
Cox, who joined Facebook in 2005 and was recently in charge of his "family of apps" including Instagram, WhatsApp and Messenger, will end after a short transition period.
Facebook shares were down nearly 2% in premarket trading.
3. Tesla's great disclosure: CEO Elon Musk revealed the electric car manufacturer's latest vehicle, model Y SUV, in California on Thursday.
The most affordable version of model Y costs $ 39,000, with pricier versions ranging from $ 47,000 to $ 60,000 that will take place from 2020.
Men
Tesla
(

TSLA

)
did not disclose where to do the vehicle and how it plans to scale production to meet demand.
The launch of Model Y is in a tumultuous phase for Tesla. The SEC wants Musk to be charged with contempt for tweeting "erroneous and material" information about the company, while key people have left the company and are facing government control over driver deaths linked to the autopilot function. [19659018]
Tesla shares fell more than 2% in the premarket trade.
4. Brexit delayed: Britain's legislature Thursday voted to delay the country's resignation from the European Union. Prime Minister Theresa May is now set to ask EU leaders next week for extension until March 29.
The move may be good for Britain's currency, the pound, according to analysts.
"The British Parliament's rejection of a lack of agreement and the successful proposal to postpone Brexit will likely transform the balance between the risks of the pound and the positive", wrote Societe Generale's analyst in a listing.
The pound was higher at nearly $ 1.33.
But companies are looking at the Brexit development with increased nervousness if Britain crashes out of the European Union without a transitional period that would protect trade.
"For every day that passes without clarity we go closer to the worst possible result – a cutting edge Brexit," said Marjorie Chorlins, executive director of the US-UK Business Council, in a statement. "We urge lawmakers to move with the shipment and purpose next week to make a clear choice on the way forward."
5th Global market overview: US stock options were slightly higher on Friday morning.
Large shares in Asia also closed higher, while European markets lined up at the open.
Before Bell newsletter: Important market news. In your inbox. Subscribe now!
6. Coming to the week:
Friday – US industrial production and US Consumer Confidence Report
Source link