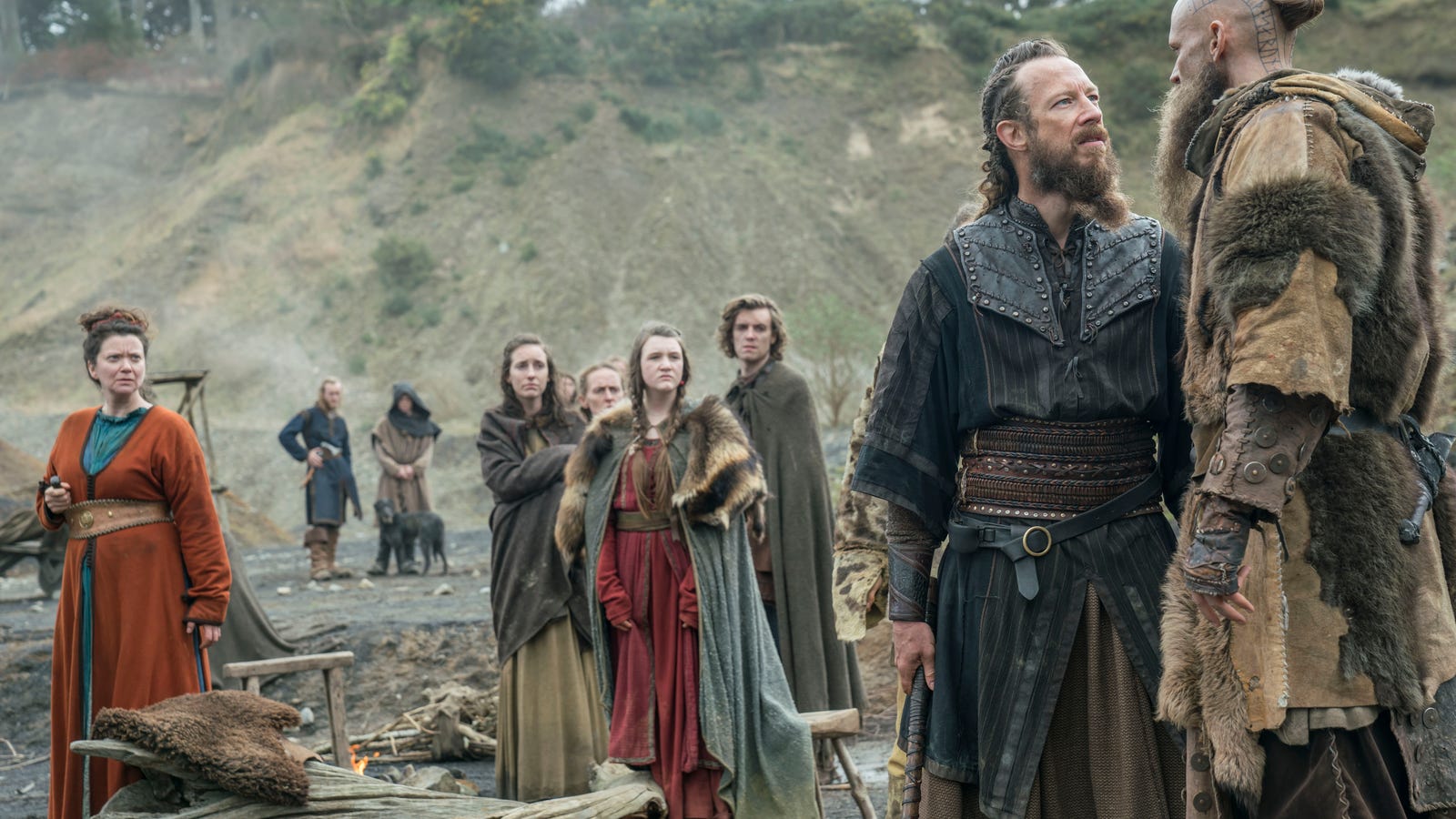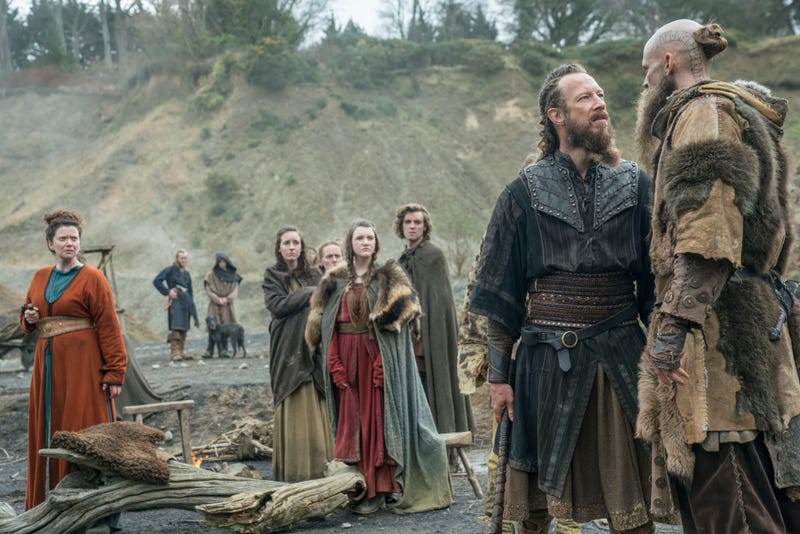 "The Lost Moment" begins right where "A New God" left us, with the self-anointed god Ivar ranting about his divinity and promising his people (and fellow gods) a sacrifice. The tease was that it would be Hvitserk, ever sulking and drunkenly puncturing his younger brother's pretensions toward godhood (and impossible fatherhood). Ivar gave his brother the scary Ivar smile, and Hvitserk was nowhere to be seen when the hooded figure of Ivar's intended victim was paraded in chains in front of his terrified people.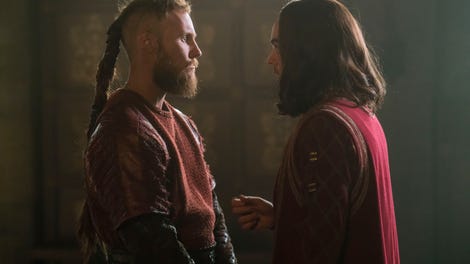 It's not Hvitserk, as it turns out , but a blonde woman who sort of but not really looks like Lagertha that Ivar tries to pass off as "the witch" who killed his mother. Hvitserk is safe to grumble from afar, where he is comforted by a new love interest to replace the mercifully at-peace Margrethe as he wonders, in post-coital reverence, what the gods have in store for him. As with everything that happens under the rule of an amoral, truth-averse, hair-trigger impulsive leader, the intended majesty of Ivar's grand gesture is undermined by poor planning and the mistaken belief in his own infallibility. Sure, it's dark, and there are not high-definition cameras in the ninth century, but Ivar is left essentially shouting "fake news" when one of Lagertha's shield maids loudly denounces the sacrifice as a sham while being manhandled out of earshot by Ivar's men . Later we see how invariable Ivar's ruse has been when a trio of rebellious conspirators are brought before him, one of them spitting Ivar's untrustworthy sacrifice of mercy back in the supposed god's face. "The Lost Moment," right until it's gory final moment, is an effective frightening portrait of a society in the hands of a madman whose only recourse is to braze out every half-believed grandiosity emerging from his bottomless well of need and lunacy. 1
9659006] Gustaf Skarsgård as Floki
Photo: Jonathan Hession / History
If the rest of "The Lost Moment" can not match the least-compelling spectacle of Kattegat's descent into chaos, the episode does pepper its various, consistently underwhelming storylines with moments recalling what the show has done so well in the past. Floki's cultural dead-end finally turns a corner by turning perpetually scheming and glowering Eyvind and his deeply uninteresting clan out into the freezing rain. Apart from a welcome good riddance to a miserable malcontent whose petty machinations sapped the "Land of Gods" storyline from the start, Eyvind's expulsion (accompanied by a box of the settlement's meager inhabitants) is accompanied by some of the finest and most compelling floki moments we've had in ages.
Missing the conclusion of "A New God," the Juliet of the settlement's internal cine hostility still can not be found, leading to the understandable, furious suspicions of Eyvind's son, Helgi. (The wan, excitable Romeo.) With Helgi's mother hinting that Thorunn had told her about her intention to kill herself and / or the child, Helgi rages in disbelief-while Floki is visited by Thorunn as he sits meditatively by a lonely fire in the pouring rain. Thorunn placidly tells Floki the tale of how she was lured to a waterfall by Helgi's disapproving brother, murdered with a rock, and buried in a shallow grave. Floki quietly asks her questions along the way, until she turns and we see what Floki has been seeing all the while-the ragged hole where the side of the poor girl's head has been caved in.
Floki the mystic, the seer of visions, the single-minded conduit to the gods-we'd lost him for a long time. His pilgrimage to what his last great vision assured him was the gods' commandment to create a pure Norse society in this barren wasteland has seen the character rendered ineffectual and vague as his ill-defined plans crumble around him. But here, Vikings taps back into the queasy glory that is Floki's fanaticism, as his stillness in the face of what he recognizes as the gods' message about Thorunn's murder floods Gustaf Skarsgård's face with glimmers of old certainty, and horror. The gods have spoken to Floki again, and Vikings is the better for it.
That Floki is right in his surmise about Thorunn's fate (even the location of this grave) walks the line Vikings has always walked between loan credence to the supernatural and not. The show is weakened when that balance swings unequivocally into the former (as when Ragnar's dying imprecation is heard, verbatim, across the sea by his sons), but here, I'll allow it. The settlement is small, the waterfall is a central feature, Eyvind's family is a bunch of sneering snakes, and Floki has certainly done enough watchful ruminating during his time among his followers that a little exceptional insight remains at least plausible. Men det er i Skarsgårds reclamation of Floki's otherworldly glint and glimmer that the episode is most heartening. Facing down the infuriated and cornered Eyvind once the banishment has been pronounced, Floki tells the murderous man, "You can not kill me, Eyvind, no matter how hard you try." Eyvind, the blade of his ax at the unreisting Floki's neck