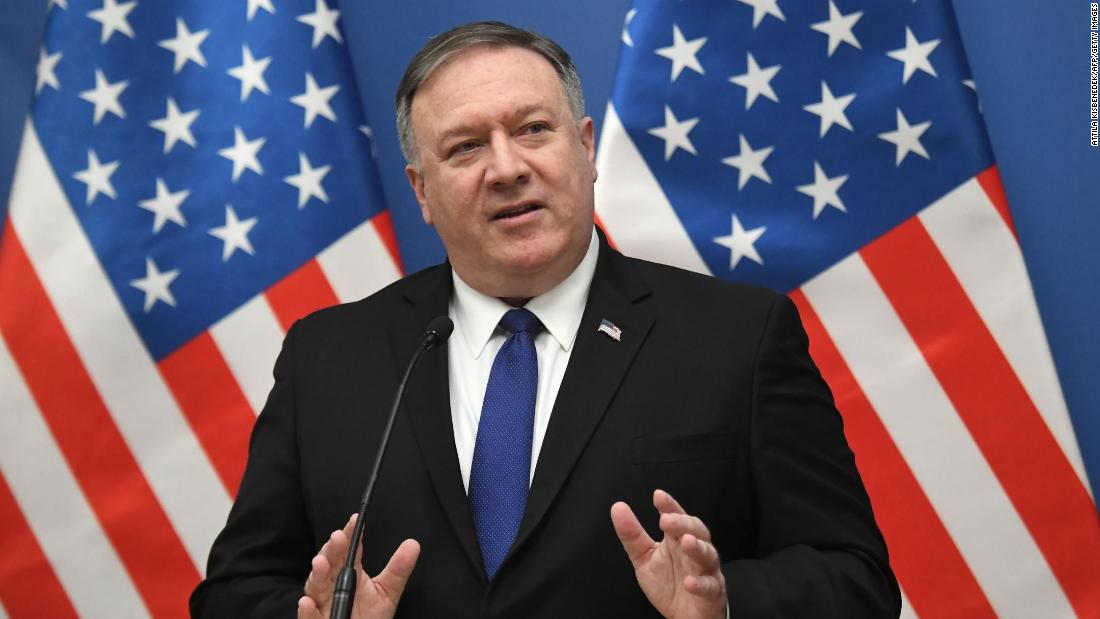 The move is intended to discourage a possible investigation by the court in alleged war crimes and crimes against humanity committed by US troops in Afghanistan.
Pompeo spoke from the State Department on Friday, saying that the restrictions include "people who take or take action to request or continue such investigation." He said the policy had already entered into force, but refused to say who was restricted or would meet future limitations.
Pompeo also warned of potential economic sanctions "if the ICC does not change its course."
CNN has reached the ICC for comment.
In November 201
7, ICC's prosecutor Fatou Bensouda sought permission to launch an investigation into crimes linked to the conflict in Afghanistan. According to a statement from time to time, Bensouda's office found "there is a reasonable reason to believe" that members of the US armed forces and the CIA committed "war crimes". The International Criminal Court has not yet taken a decision on whether to approve that investigation.
Pompeo beat the potential investigation an example of "politically motivated prosecution against Americans. "
"The first and highest duty of our government is to protect its citizens and this administration will carry out that duty," Pompeo said Friday.
The Secretary of State also warned that "these visa restrictions can also be used to discourage the ICC's efforts to run allied personnel, including Israelis, without the Alliance's consent." The Palestinians have asked the ICC to investigate Israel for alleged human rights violations.
Friday's action by the State Department followed a September 2009 threat from National Security Adviser John Bolton that the United States would "use all necessary means to protect our citizens and those of our allies from unauthorized prosecution through this illegal court."
Source link