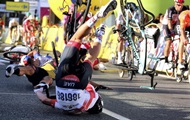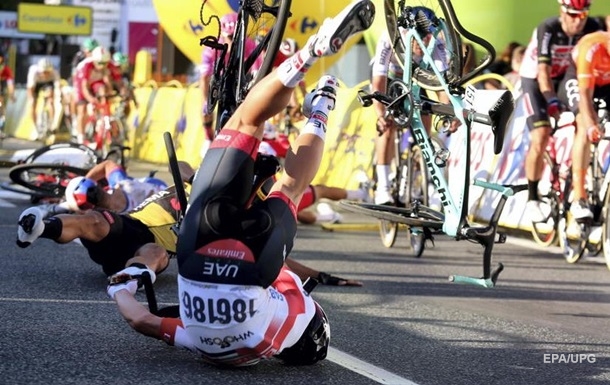 Collision at the finish line for the Cycling Tour of Poland
Cyclist Fabio Jacobsen was seriously injured in a collision at the end of the first stage of the Tour of Poland.
In the Polish city of Katowice, after the end of the first stage of the 77th Tour of Poland, the Dutch cyclist Fabio Jacobsen was seriously injured in a collision. This is reported by the Rzeczpospolita edition.
At the finish line, two Dutchmen, Dylan Groenevegen and Fabio Jacobsen, fought for the victory. Groenevegen finished first, but shot the opponent before goal.
Jacobsen crashed into the fence at high speed and collided with the referee. Ambulances and a helicopter from the Polish medical aviation arrived at the scene.
"Rescuers began to revive Jacobsen. The cyclist is now in a pharmacological coma and the doctors assess his condition as serious,"
; the statement said.
The Dutch agency NOS reported that the athlete responsible for the event was disqualified and Jacobsen was declared the winner of the stage.
Massive crash on the finish line in stage 1 of 🇵🇱 @ Tour_de_Pologne! # TDP20 (📺 @ sport_tvppl) pic.twitter.com/mwvDwS9Y3i

– World Cycling Stats (@wcsbike) August 5, 2020
Earlier it was reported that Mircea Lucescu will receive a bonus of one million euros if the capital's team wins the Ukrainian championship.
It was also reported that the president of FC Agribusiness Oleg Sobutskiy came into conflict with the fans of Lutsk Volyn after the match in the 26th round of the First League in Vinniki.
News from Correspondent.net and Telegram. Subscribe to our channel https://t.me/korrespondentnet