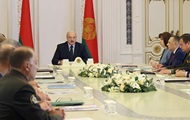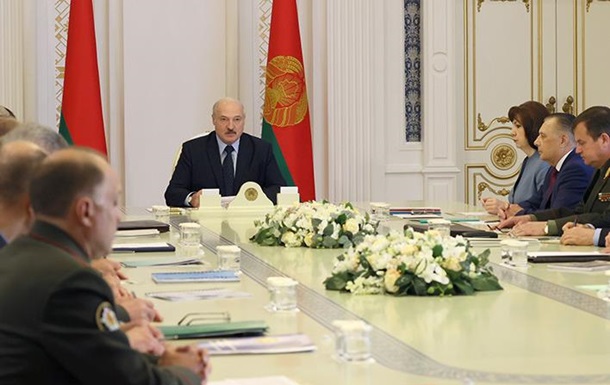 Photo: belta.by
Lukashenka convenes security meeting before election
Lukashenka instructed to invite prosecutors in neighboring countries to Belarus to resolve the situation with the detained militants.
On Thursday, August 6, Belarusian President Alexander Lukashenko convened a meeting to ensure security in the election campaign, during which he instructed to invite the prosecutors in Russia and Ukraine to Belarus to investigate the situation with the detained militants, BelTA informs.
"It is clear that elections have begun, early voting is under way, but it will be useful, in the light of current experience, to evaluate the current situation and, if necessary, develop further measures to ensure security for the next period,"
; Lukashenka said at the outset. of the meeting.
The President reiterated the previous task of the Interior Ministry and the Prosecutor's Office: all those who insulted and intimidated officials, military personnel, members of election commissions, employees of the vertical of power should be held accountable, as required by Belarusian law and the Constitution.
"To remove these vacancies about the so-called 33 heroes, I will ask the Attorney General. Yesterday we had a long conversation on this subject with Ukrainian President Volodymyr Zelensky. It is clear what was discussed, the media already reported this. My position "We are clear: we have Belarusian laws, they committed crimes in the territory of Belarus. We know everything that has been revealed in the Committee of Inquiry today," said Lukashenko.
He instructed the prosecutors of Ukraine and Russia to invite Belarus. "Put down three of us. Do as you wish. On the basis of our laws, international acts, make a decision about these guys. When you accept the three of us, so be it," he said.
"If they do not come, we will decide the issue without them," the head of state stressed.
"We will solve this problem. There should be no politicization. We do not need any political or economic ideas. And we do not need to be scared of the consequences. We know all the consequences. You do not have to scare us with the Americans, NATO. Not. the Americans and not NATO sent 33 people for that matter, "said Lukashenka.
We will recall, in connection with Lukashenko discussing the situation with the detained Russians with the President of Ukraine Volodymyr Zelensky.
As a result of the conversation, Lukashenka said that the law enforcement authorities in Belarus, Russia and Ukraine will cooperate on the issue of the detained militants within the framework of the signed international agreements.
News from Correspondent.net and Telegram. Subscribe to our channel https://t.me/korrespondentnet
Source link