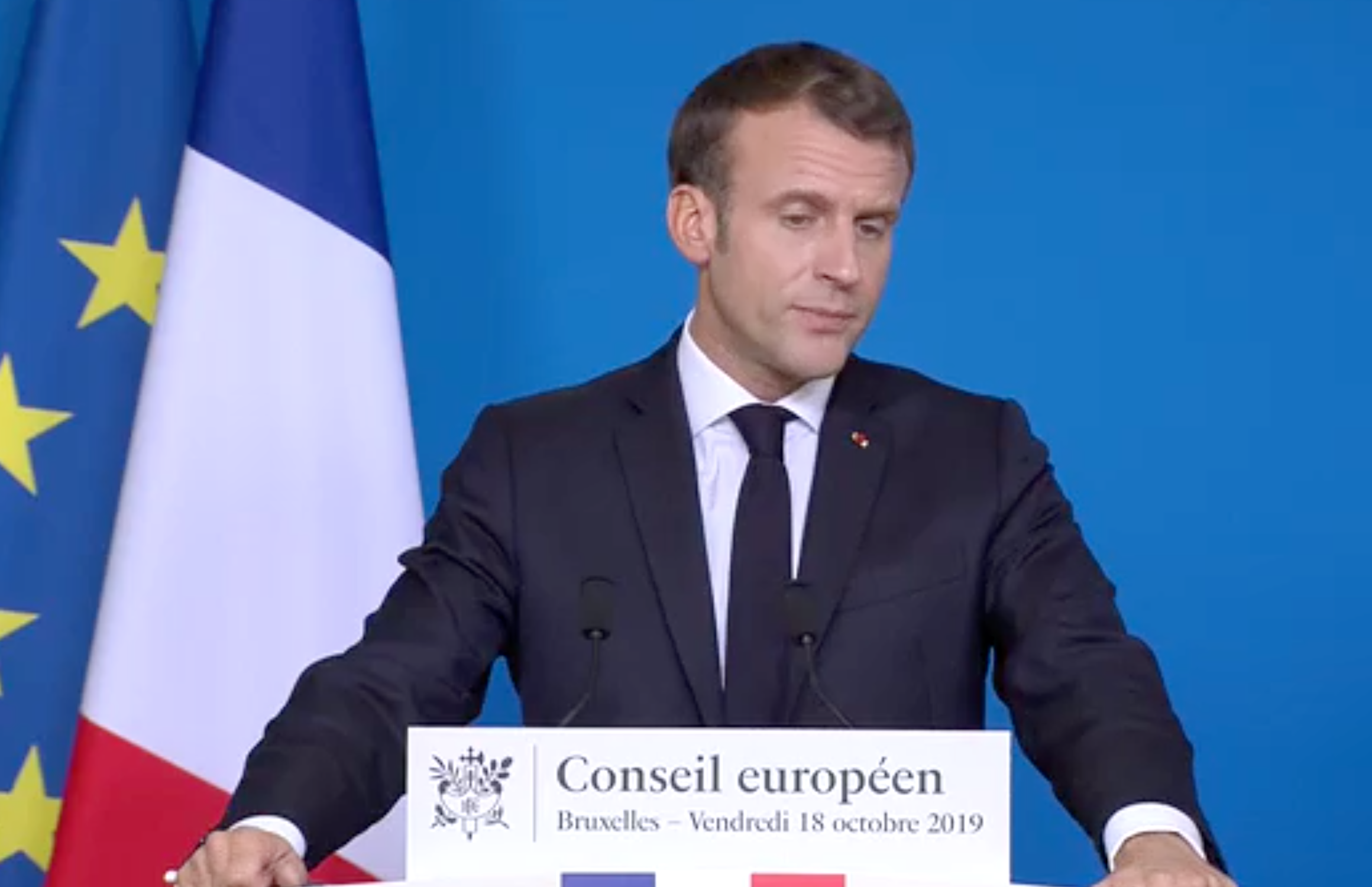 Emmanuel Macron has praised Boris Johnson as "a leader with genuine strategic vision" and said that he should be taken seriously – because he suggested he could block further delays for Brexit.
Speaking at a press conference following Friday's European Council summit in Brussels, the French president was asked about earlier comments there that had labeled Brexiteers "liars".
"I never described Boris Johnson as you did," Macron replied.
We will tell you what True. You can form your own view.
From
1

5p
$ 0.18
$ 0.18
USD 0.27
a day, more exclusive, analyzes and extras.
"He is sometimes a colorful character, but that may be the case for all of us. He is who he is, but I think he is a leader with genuine strategic vision, and those who did not take him seriously were wrong and will continue to be wrong. "
The judgment seems to be a reversal for the British Prime Minister in the eyes of the President of the Republic. Mr Macron in September last year suggested that Brexit was "a choice driven by those who predicted simple solutions", adding: "They are liars, they left the next day so they didn't have to deal with it."
The comments were adopted at that time to refer to politicians like Johnson, who led the Vote Leave campaign to leave the block.
Speakers at the same press conference as the president also poured cold water on the suggestion that it could be a further extension of Brexit Article 50 period, telling reporters: "So that we can turn to the future, I think we will stick to the deadline of October 31.
"That being said, I do not say to read the future, but I do not think we will give further delays.
"I think it is time to stop these negotiations and work on the future relationship and put an end to what is going on.
"As I said, there should be no delay as there are some major changes. "
MPs are set to vote on whether they approve the Brexit agreement that Boris Johnson struck during an extra session in the House of Commons on Saturday, with the figures looking extremely tight.
In an obvious attempt to influence the b Ritish MPs also questioned other EU leaders if an extension could be granted. Leo Varadkar, the Irish Taoiseach, said after the meeting: "I don't think any MP should make the assumption that there would be unanimity for an extension."
However, reports in the Guardian magazine that Angela Merkel privately told EU leaders on Thursday night that an extension would be inevitable in the event the Commons rejected the deal.
Source link