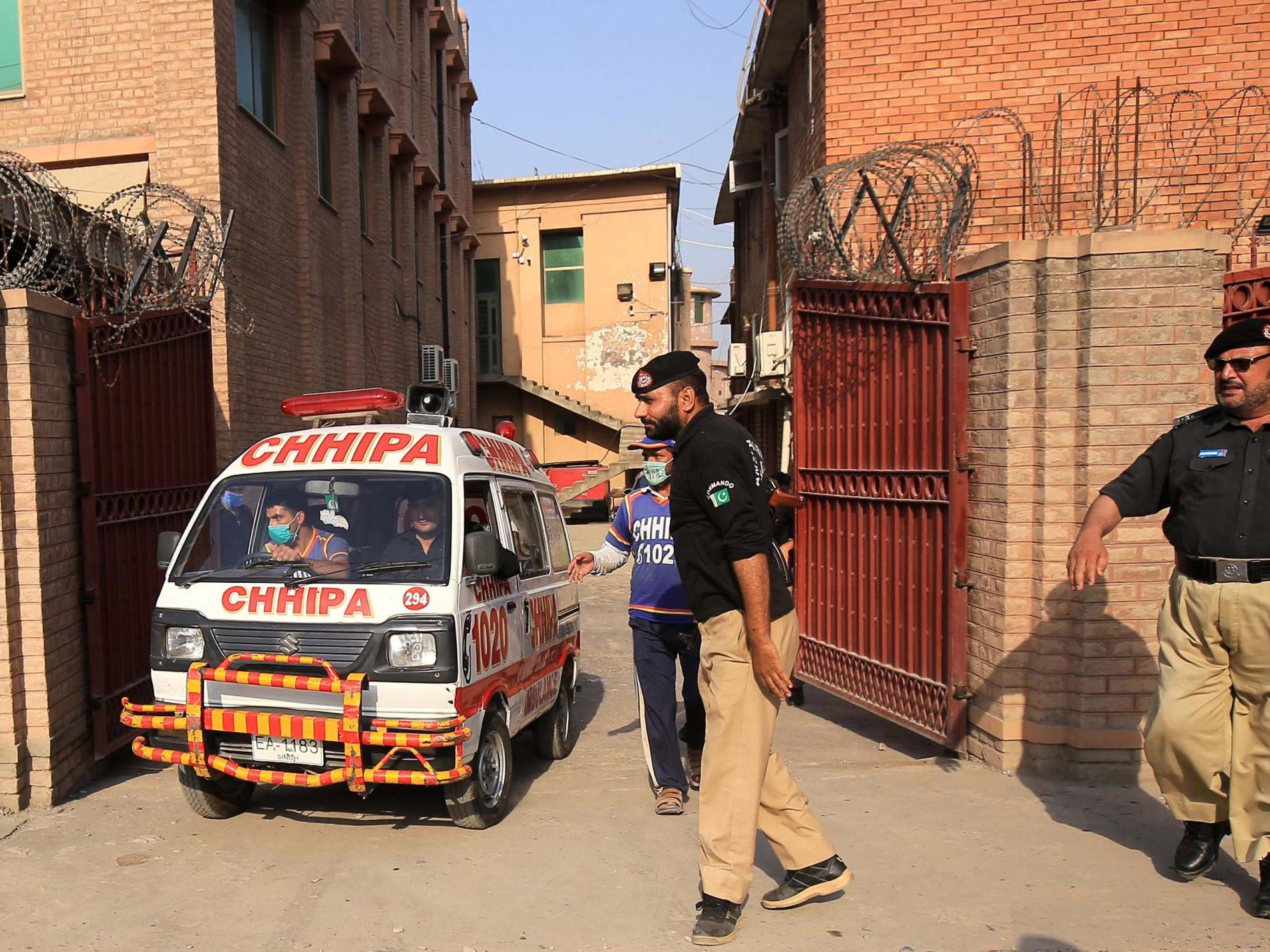 According to the US State Department, a US citizen has been shot dead in court during a blasphemy trial.
Tahir Naseem was shot several times at close range in a packed courtroom in Peshawar, a city in the northwest of the country, on Wednesday.
The State Department said in a statement that it was "shocked, saddened and upset" at the death of Mr Naseem, a US citizen.
Download the new Independent Premium app
Share the whole story, not just the headlines
He was "lured to Pakistan"
; from his home in Illinois by people who "then used Pakistan's blasphemy laws to capture him," the statement said.
Pakistanofficials said Naseem was accused of blasphemy after declaring himself a prophet.
International rights groups have called for the country's blasphemy laws to be repealed, and the US State Department called on Pakistan to "immediately reform" them.
When Naseem's line-up began before the judge, a young man in the room pulled out a pistol and shot him in the head, officials and witnesses say.
The young man was arrested on the spot.
Thousands of radical Islamists gathered in support of the killer on Friday.
During the demonstration in Peshawar, protesters carried signs praising the man for the murder, demanding his immediate release from prison, saying he killed Naseem because the government was too slow to prosecute.
Lots of people accused of violating Pakistan's blasphemy laws are on the death row in the country.
However, no executions have been carried out so far.
Additional reporting from authorities
Source link