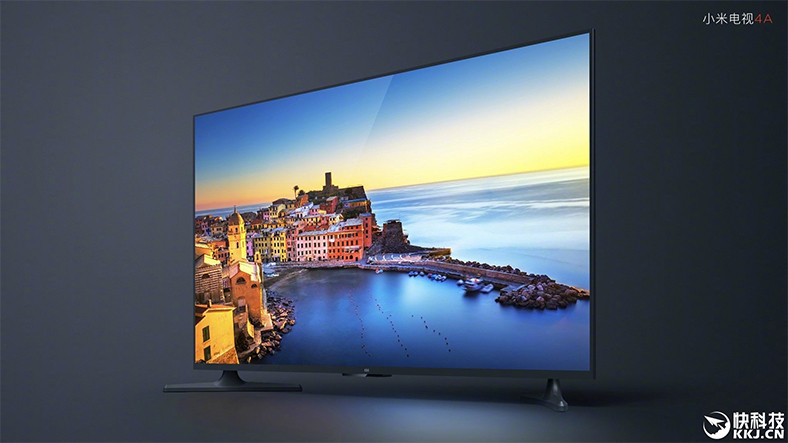 Chinese technology giant Xiaomi has achieved serious sales success. Xiaomi, which nearly doubled last year's record, has shown its users how much it has improved.
Chinese tech giant Xiaomi, one of the first brands to come to mind in terms of price / performance, gets its share of 11.11 shopping joy. Xiaomi China's social media Weibo & # 39; s serious success in the statement from fans is shared.
Xiaomi, China during the 11.11 rebates 10 minutes 36 seconds sold 200,000 units in 10 minutes he explained. Last year, reaching the same number of 58 minutes and 1
7 seconds, Xiaomi has shown how much it has grown in a year.
Xiaomi TV department manager Li Xiashuang says Has sold 2.3 million per quarter during the first and third quarters of 2019.
Xiaomi's TV adventure
As the price / performance leader in the smartphone Xiaomi, also known as the TV industry, has entered a serious upturn. Recently, the Mi TV 5 series introduced smart TVs, Xiaomi offered its users high quality TVs at very competitive prices compared to the market. we can see that the user goes for products of extremely high quality. Using the Quantum Dot 4K QLED panels on the 55, 65 and 75 inch TVs introduced last day, Xiaomi also produces extremely stylish TVs with models thinner than 1 cm and almost frameless design.
There is no doubt that the brand's TV sets are not smart. The Chinese technology giant, which offers its users excellent performance at an affordable price with their smart TVs, is expected to achieve a more serious success in the near future. To see this, we must of course wait for next year 11.11 discounts .
Source: https://www.gizchina.com/2019/11/10/xiaomi-tv-sells-over-200000-units-in-10-minutes/
if (! IsMobile) { $ (Function () {
// facebook windows.fbAsyncInit = function () { fb.init ({ appId: & # 39; 1037724072951294 & # 39 ;, xfbml: true, version: & # 39; v2.5 & # 39; }); };
(function (d, s, id) { var js, fjs = d.getElementsByTagName (s) [0]; if (d.getElementById (id)) {return;} js = d.createElement (s); js.id = id; js.src = "http://connect.facebook.net/en_GB/sdk.js"; fjs.parentNode.insertBefore (js, fjs); } (document, & # 39; script & # 39 ;, & # 39; facebook-jssdk & # 39;));
$ (& # 39; Body & # 39;). Ten ({ click: function () { // facebook save ajax button About fb.xfbml.p (); } }, & # 39; .facebook-save & # 39;);
// share browsing if ($ (& # 39; content-sticky & # 39;). length> 0) { if ($ (window). width ()> = 768) { $ (window) .on (& # 39; scroll & # 39;, function () { var scrollTop = $ (this) .scrollTop (); $ (& # 39; article & # 39;). each (function () { if (scrollTop> = ($ (this). find (& # 39; content-body & # 39;). offset (). top - 76)) { $ (This). Find (Content-sticky.) AddClass (& # 39; sticky & # 39;). if (scrollTop> = ($ (this) .find (& # 39;. content-body & # 39;). offset (). top + $ (this) .find (& # 39;. content-body & # 39; ). height () (($ (this)). find (& # 39; content-sticky & # 39;). height () + 92))) { $ (This). Find (Content Sticky.) RemoveClass (& # 39; Sticky & # 39;). $ (this) .find (& # 39; content-sticky & # 39;). css ({& # 39; bottom & # 39 ;: & # 39; 0px & # 39 ;, & # 39; top & # 39 ;: & # 39; auto & # 39;}); } Other { $ (This). Find (". The content is sticky). AddClass (& # 39; sticky & # 39;). Css ({ "bottom": "initial", & # 39; top & # 39 ;: & # 39; 76px & # 39; }); } } Other { $ (this) .find (& # 39; content-sticky & # 39;). removeClass (& # 39; sticky & # 39;). css ({& # 39; bottom & # 39 ;: & # 39; auto & # 39 ;, & # 39; top & # 39 ;: & # 39; 0 & # 39;}); } }); }); } }
// share clicks $ (& # 39; Body & # 39;). Ten ({ click: function () { where $ this = $ (this), dataShareType = $ this.attr (& # 39; data-share-type & # 39;), dataType = $ this.attr (& # 39; data type & # 39;), dataId = $ this.attr (& # 39; data id & # 39;), dataPostUrl = $ this.attr (& # 39; data post url & # 39;), dataTitle = $ this.attr (& # 39; data-title & # 39;), dataSef = $ this.attr (& # 39; data-sef & # 39;);
switch (dataShareType) { case "facebook": fb.u of ({ method: "share", href: dataSef, }, function (response) { if (response &&! response.error_message) { update hit (); } });
break;
fall "twitter": shareWindow (& # 39; https: //twitter.com/intent/tweet? via = webtech & text = & # 39; + encodeURIComponent (dataTitle) + & # 39;% E2% 96% B6 & # 39; + kodURIComponent (dataSef )); update hit (); break;
case "gplus": shareWindow (& # 39; https: //plus.google.com/share? url = & # 39; + codURURIComponent (dataSef)); update hit (); break;
case "mail": windows.location.href = & # 39; mailto:? subject = & # 39; + codURURIComponent (dataTitle) + & # 39; & body = & # 39; + codURURIComponent (dataSef); // update hit (); break;
case "whatsapp": windows.location.href = & # 39; whatsapp: // send? text = & # 39; + codURIComponent (dataTitle) + & # 39;% E2% 96% B6 & # 39; + codURIComponent (dataSef); update hit (); break; }
function shareWindow (url) { window open (url, "_ blank", "toolbar = yes, scrollbar = yes, size can be changed = yes, peak = 500, left = 500, width = 400, height = 400"); }
feature updateHit () { $ .Jax ({ type: "POST", url: dataPostUrl, data: {contentId: dataId, contentType: dataType, shareType: dataShareType}, success: function (data) {
if ($ (& # 39; video showcase & # 39;). length> 0) { var $ container = $ (& # 39;. video showcase & # 39;); } else if ($ (& # 39; article [data-id="' + dataId + '"] & # 39;). length> 0) { var $ container = $ (& # 39; article [data-id="' + dataId + '"] & # 39;); } else if ($ (& # 39; wt-share article [data-id="' + dataId + '"] & # 39;). length> 0) { var $ container = $ (& # 39;. wt-share-item [data-id="' + dataId + '"] & # 39;); } Other { $ container = null; }
// var $ container = dataType == & # 39; video & # 39 ;? $ (& # 39; video showcase & # 39;): $ (& # 39; article [data-id="' + dataId + '"] & # 39;);
if ($ container! = null && $ container.length> 0) { var $ badged = $ container.find (& # 39; wt-share-badge - & # 39; + dataShareType);
var $ headerCount = $ (& # 39; content-header & # 39;). find (& # 39; wt-share-count & # 39;), $ containerCount = $ container.find (& # 39; wt-share-count & # 39;), value = parseInt ($ containerCount.html ()) + 1;
$ container.data (& # 39; share & # 39; value); //$containercount.html(value A);
if ($ headerCount.length> 0) { //$headercount.html(value A); }
if ($ badged.length> 0 && (dataShareType == & # 39; facebook & # 39; || dataShareType == & # 39; twitter & # 39;))) { if ($ badged.hasClass (& # 39; visible & # 39;)) { //$badged.html(dat A); } Other { //$badged.addclass('is-visible').html(dat A); } } }
} }); } } }, & # 39; .wt-share-button & # 39;) }); }