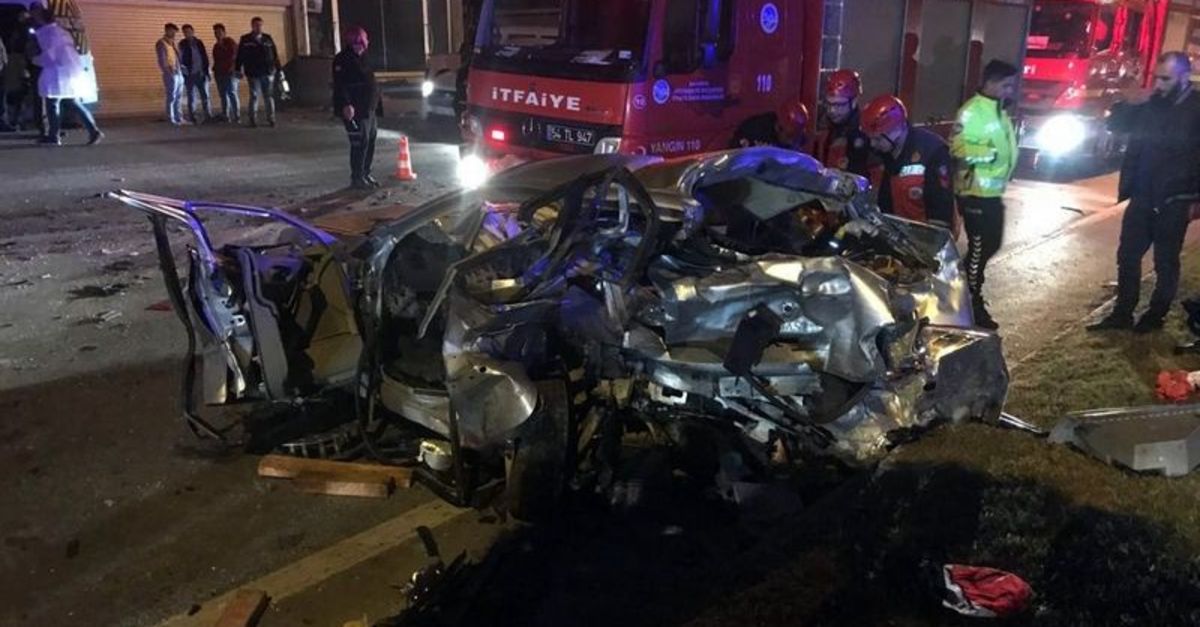 The accident occurred on Orhangazi Street in the Adapazarı district of Sakarya last night. he passed the opposite lane and collided with the 54 S 2046 lay-up worker service, who was on his way here. The impact of the collision of the work service in the same direction 54 AS 478 flat car driving in the direction of the car parked on the road edge 45 ED 674 plate was hit by the car. 9 people were injured. When reporting the accident, the injured were taken to various hospitals by medical teams who were referred to the scene.
Oğulcan Uğurlu & # 39; s wife İncinur Uğurlu and her 8-month-old baby Eymen Efe Uğurlu were seriously injured and lost their lives despite all efforts at the hospital.
After the funeral after the afternoon prayer at Merkez Mosque in Serdivan district, Aşağıdereköy district, the mother, the father and their babies were sent out for their final journey.
]
Pictures of the accident occurred. In the photos reflected to City Security Management Systems (KGYS); Adapazarı direction in the direction of the Bilecik direction of the car at one time as a result of the driver losing control of the steering wheel outside the control and crossing the lane and crashing into the worker's service are moments of collision.
Source link