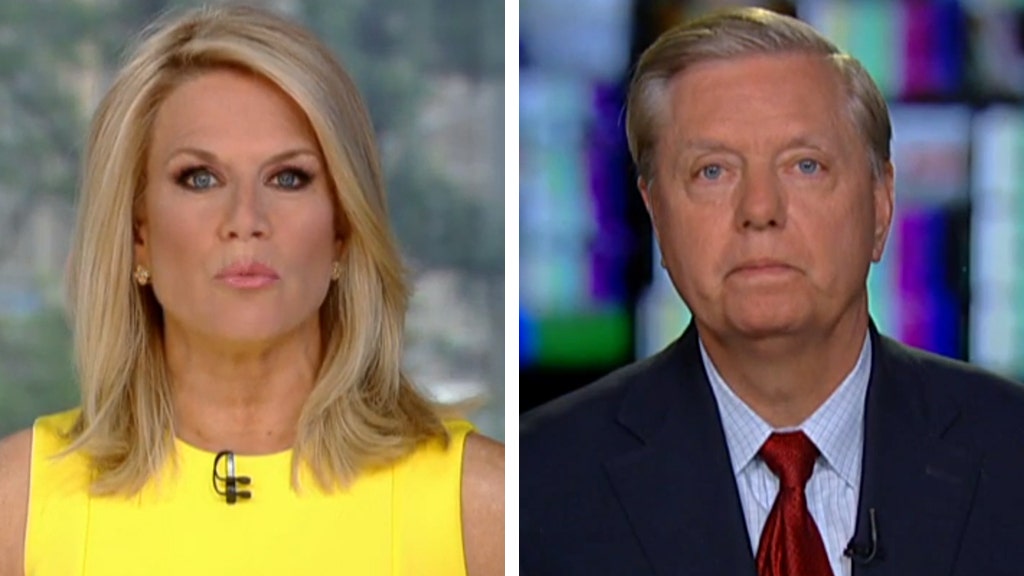 President Trump is "doing the right thing" by warning Iran against military action against the United States, calling the latest management proposals a way to "tighten the screws" on the Tehran government, according to the Presidency Presidency Lindsey Graham.
"If Iran wants to fight, it will be Iran's official end." Never hold faith in the United States again. [TrumptweetedSunday
"The hot streams against American staff are real" Graham, RS.C. said Monday on "The Story." "They just shot a rocket in the green zone."
Graham said Trump is "doing the right … by telling the Iranians, you go down this path in your own danger ".
" In May 2nd we told each country [they] can no longer buy oil from Iran and avoid sanctions. We took all the exceptions from the table.
"So we really tighten the screws."
CLICK TO GET FOX NEWS APP
Graham said Prime Minister Mike Pompeo will short him Tuesday on the situation.
Source link