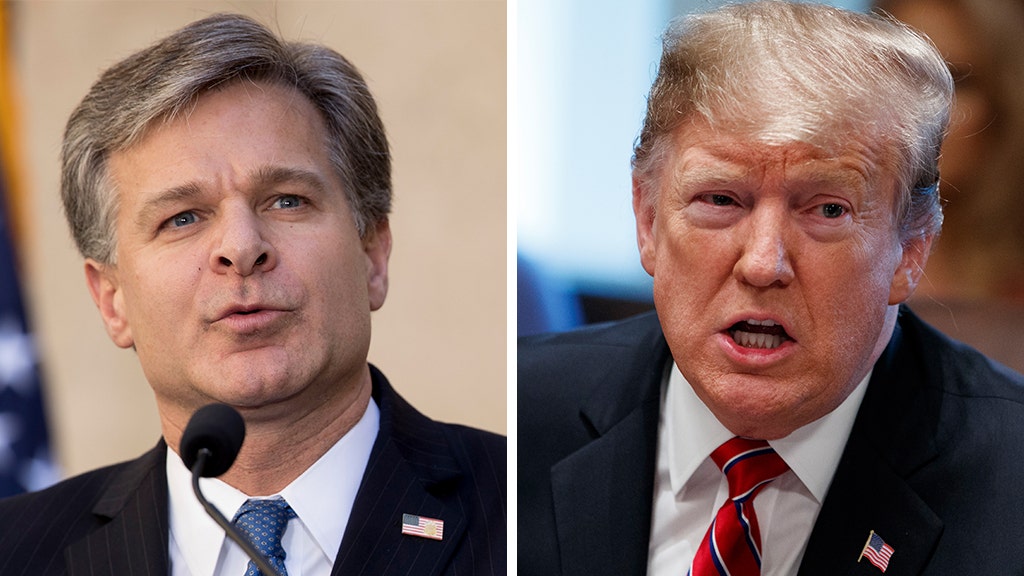 President Trump on Monday refused to say whether he had confidence in the FBI director Christopher Wray, while confirming that the two officials disagreed on some important issues, including whether the president's campaign was a victim of espionage.
In an interview, Trump was asked at his level of confidence in the FBI manager.
"Well, we'll see how it turns out," he told The Hill before discussing Wray's earlier claim that he wouldn't use the word "spy" to describe the Bureau's monitoring of numbers linked to the 2016 Trump campaign.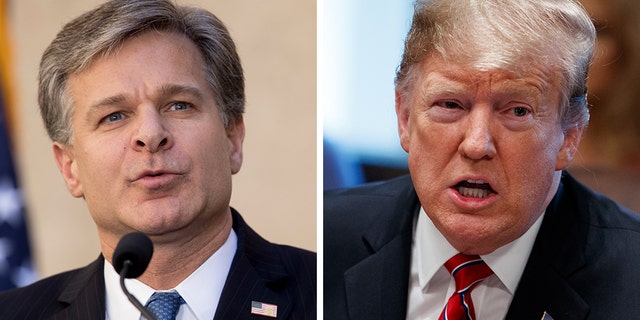 FLASHBACK: TRUMP TAKES SWIPE AT FBI DIRECTOR WRAP FOR "PROTECTION" RUSSIA PROBE & # 39;
"I mean that I disagree with him and I think many people disagree. You may not finally agree with him about it."
The comments were not the first president has done to Wray, and Trump also takes a sweep on his own FBI director last month.
SPLIT WITH BARR? The FBI DIRECTOR WRAY doesn't say the same thing as "SPYING"
"" The FBI has no leadership, "said Trumps quoted judge Tom Fitton." The director protects the same gang who tried to overthrow the president through an illegal coup. "(recommended by previous DOJ) @TomFitton @JudicialWatch."
CLICK HERE TO FOX NEWS APP
When asked earlier this year if he believed the Trump campaign believed in 2016, Wray told lawmakers in the Senate grant committee: "It's not the term I should use."
"Lots of people have different conversation sets. The FBI is involved in investigative activities and some of the investigation activities include surveillance activities of various shapes and sizes, and for me, the key issue is ensured that it is done through the book, in accordance with our legal authorities." 19659014]
Source link