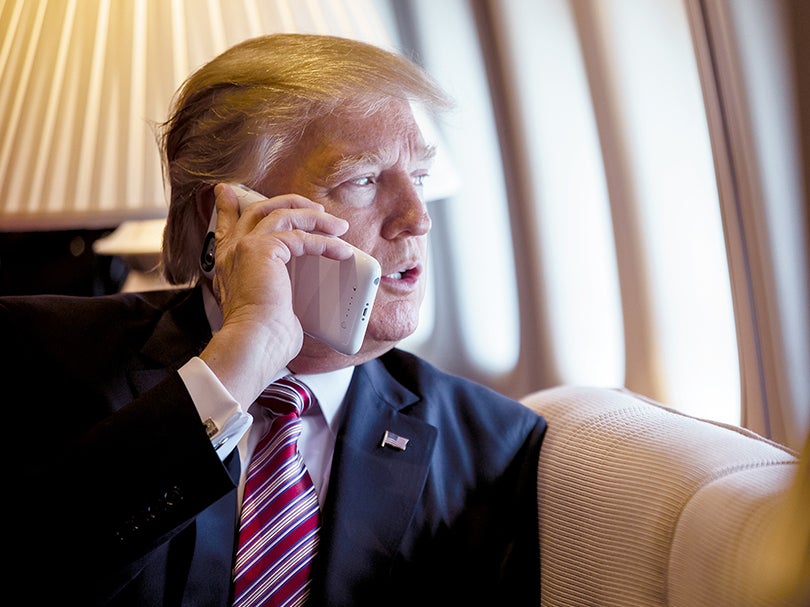 Things took a sharp turn during a phone conversation between Donald Trump and one of his most important donors, according to a new report, with some Republicans fearing that he would put his campaign funding in jeopardy.
The president had a phone call last week with conservative donor Sheldon Adelson, the 87-year-old American business tycoon who has promised to donate at least $ 100 million to help revive Trump and his allies on Capitol Hill.
During this phone call, Trump did not seem aware of how much Adelson has already donated to his campaign, and how much more he was willing to spend to help other Republicans win in November, an anonymous source with direct knowledge of the conversation said. Politico.
Download the new Independent Premium app
Share the whole story, not just the headlines
The publication said that Trump "antagonized"
; Mr. Adelson during the conversation, which was originally intended to focus on the coronavirus pandemic, a congressional stimulus package and the country's faltering economy, which has suffered a massive blow after Covid-19 caused lockdown orders across the country.
But the president had other plans, and reportedly demanded to know why Mr. Adelson had not helped enough to support his re-election. The call came when several national polls showed that Joe Biden, the prospective Democratic nominee, was ahead of the Republican executive in battlefield states such as Pennsylvania, Michigan and Wisconsin, which gave Trump the 2016 election.
The report also said that it was "unclear" for Adelson's staff whether the billionaire would change his plans to continue spending large sums in the 2020 election for Trump or his conservative allies.
Adelson and his wife donated $ 124,000 million to political campaigns during the 2018 election, a record for the prominent business family. He has consistently donated large sums of money at the end of the election to the Super Pacs and dark money groups.
The Republican donor began supporting Trump in 2016 when he took on campaign promises in support of Israel, such as moving the US embassy to Jerusalem from Tel Aviv, and visited the White House during the unveiling of the administration's peace plan in the Middle East.
But Trump was promised that he would fund his own campaign and said in June 2015, "I do not need anyone's money."
"I use my own money," he said then. "I do not use lobbyists. I do not use the sensors. I do not care. I'm really rich. "
Source link