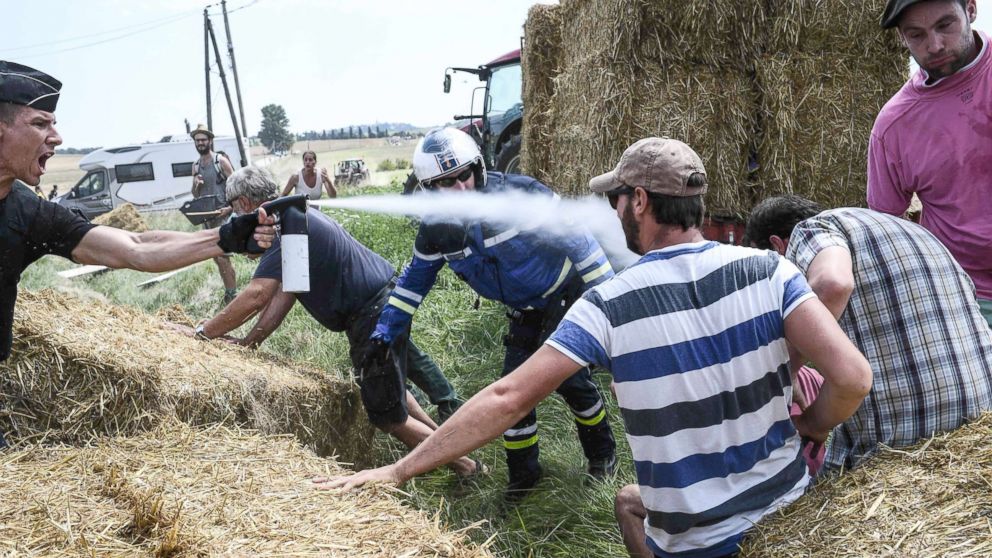 The Tour de France cycling competition on Tuesday was briefly interrupted after French farmers tried to block the road.
Just a few kilometers after the start of the Carcassonne and Bagnères-de-Luchon race in southwestern France, the local French farmers tried to reduce their financial support to block the Tour de France by loading bales of hay on the road.
French police forces spread the demonstration by throwing tear gas before the riders arrived, according to Tour de France broadcast France Televisions. Riders had to slow down when they reached the stage and pictures show that they rub their eyes after going through the demonstration.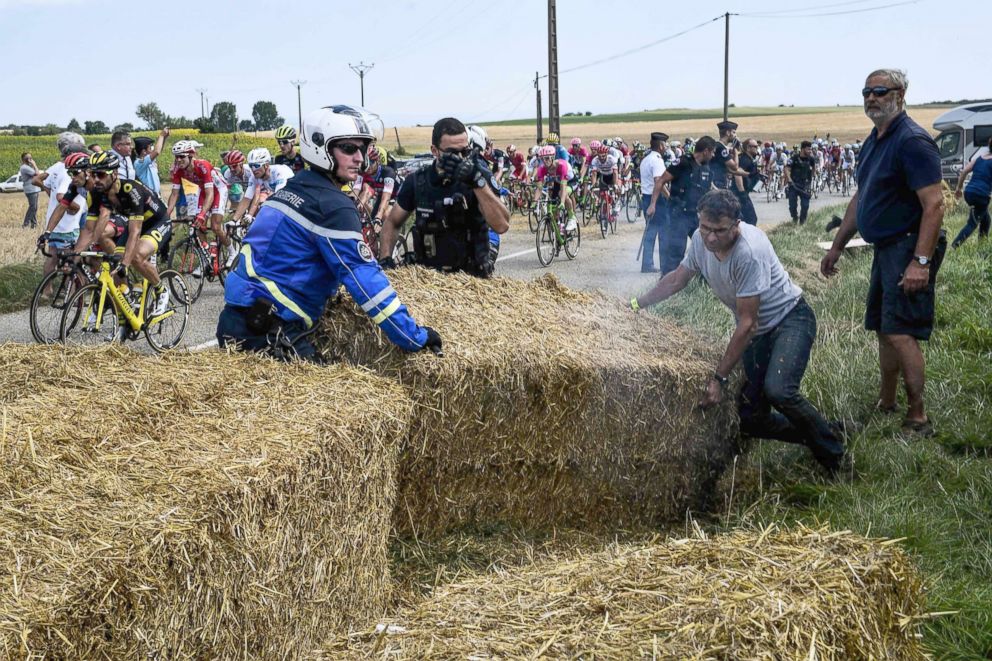 About 23,000 French police officers are exposed this year to ensure the safety of the bicycle event, according to a statement by the French Interior Ministry earlier this month. In addition, since April 2016, the French terrorist police have mobilized to strengthen safety during the three-week cycle.
In July 2016 a man deliberately drove his truck to crowds of people who celebrated the Bastille Day in Nice and killed 85 people. This attack demonstrated the vulnerability of the crowds during outdoor celebrations and led to increased security for these types of events.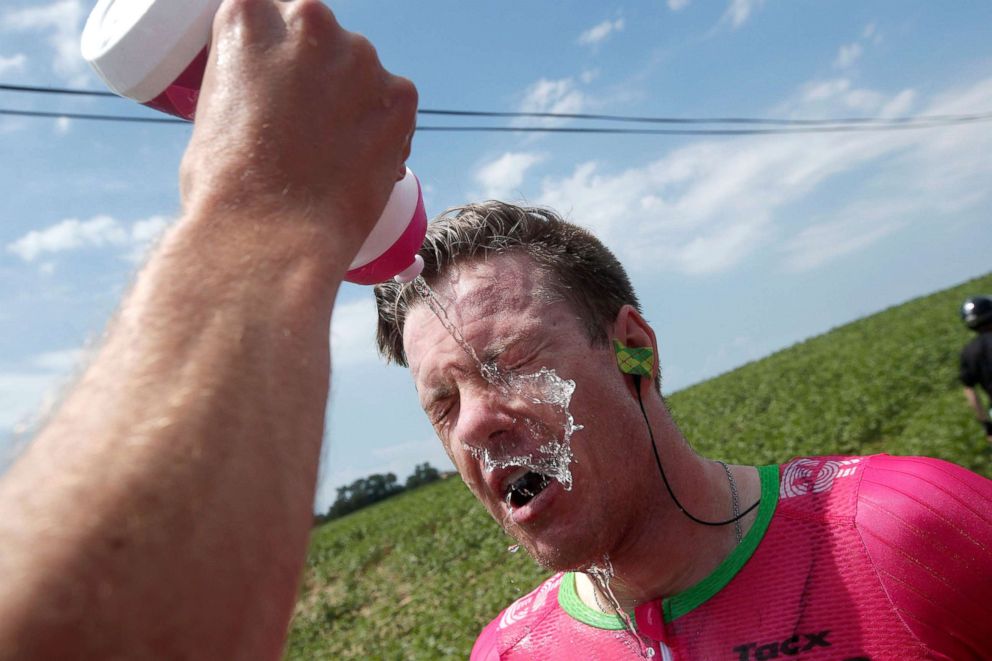 Source link