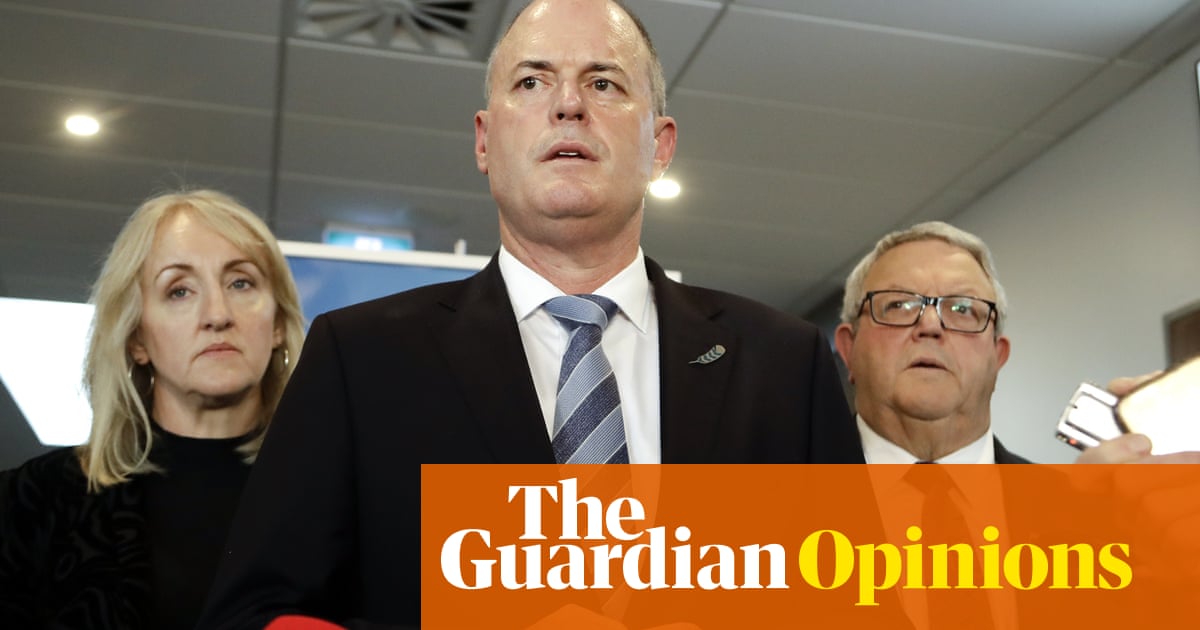 And then there was no one.
Early this morning, the National Party Caucus woke up to a nightmare. Todd Muller, their new leader in about 53 days, had resigned.
This is not just another leadership, coup or change. In fact, nothing about this is routine.
At first, Muller has been the nation's leader for less than two months, and will now step down as the party̵
7;s shortest leader since its formation in May 1936.
Secondly, the New Zealand National Party is facing an election in just under ten weeks.
And third, whoever leads the party into the election will be against Jacinda Ardern, one of the most popular political leaders New Zealand has ever produced.
It's an unfortunate time to change the brass plate in the leader's office.
Why did Muller leave?
In his statement, Muller acknowledged that he was not the right person for the job. Given his background, which included time as an adviser to former National Party leader and Prime Minister Jim Bolger, it cannot be said that he came to work uninformed about the unique pressure that comes with leading the country's most electively successful party.
He also referred to the charge the job took on his own health and that of his family. It seems that what was once just a theory about the physical, mental or emotional tolls paid by political party leaders and their families has become too real.
If so, I can imagine most people are inclined to say: good conversation, buddy.
However, it is unlikely that emotions dominate the thoughts of the National Caucus. After just being through a divisional leadership change when Muller replaced former leader Simon Bridges on May 22, they will be privately furious over the nature and timing of Muller's announcement.
National must now climb and fast.
A poisoned lime?
The first task is to find a new leader. Muller's deputy, Nikki Kaye, now serves as party leader but is hurt by his association with Muller. Various other caucus heavyweights – including Judith Collins, Gerry Brownlee and perhaps Amy Adams – are also in the frame.
But it is difficult to think of a more challenging set of circumstances to take over the leadership of any political party: a hugely popular prime minister; a global pandemic; a divided party that leaks catastrophically and has difficulty identifying the ethnicity of its own people; and a time frame that is not as tight as being suffocated.
National's campaign strategy (and the inner circle around the leader responsible for it) also needs to be fine-tuned, if not a complete overhaul.
The party has long trumped its references as a competent economic leader, but it will be very difficult to see how the word "competent" can now be part of the party's rhetoric without triggering widespread guffaws.
And apart from the major image considerations, there are countless operational tasks that need to be changed (at no small cost), not least campaign protection (some of which is already on the fence) and brochures with Muller and Kaye.
Who benefits the most?
For the Labor Party, it is difficult to think of a better time for this to happen. Yesterday, newspapers, websites and social media feeds were full of news that the Office of Serious Fraud has launched an investigation into donations to Labor before the 2017 election (to join those already underway in the first parties of National and New Zealand). Today's news is Muller from wall to wall.
It may also be that the disorder of the Nations shows a divine event to the other two right-wing parties in parliament, New Zealand First and ACT. Both can win if soft national supporters decide to take their political preferences to other parts of the center-right spectrum.
Alternatively, the soft right may continue to take refuge in Arden's workforce, as recent surveys suggest.
Why is our policy so toxic?
And so begins the feeding frenzy. But amid the noise and rage, perhaps we should keep an eye on one thing: Todd Muller called the captain's call in his own health and the family's interest.
So before we move on to the next leader, the next strategy, the next no matter what political ephemeral it is that catches our eye, we would do well to pause and reflect on politics.
What is it about how we do this most human activity that can cause someone this level of distress? What price do we expect people who apply for public offices to pay? Is our policy broken?
Richard Shaw is a professor of politics at Massey University.

This article first appeared in The Conversation. You can read the original here.
Source link