A dozen Finnish soldiers are hospitalized on Tuesday when their armored vehicles swerved to avoid a reindeer on the road and were struck by another military vehicle, officials say.
REINDEER EATS OWNERS FOR OVERVIEW CLIMATE CHANGE, SCIENCES SIER
The transport vehicles carried a total of 28 members of the Kainuu Brigade in the accident at Lake Kemijärvi in ​​the province of Lapland, the Finnish military said in a news release.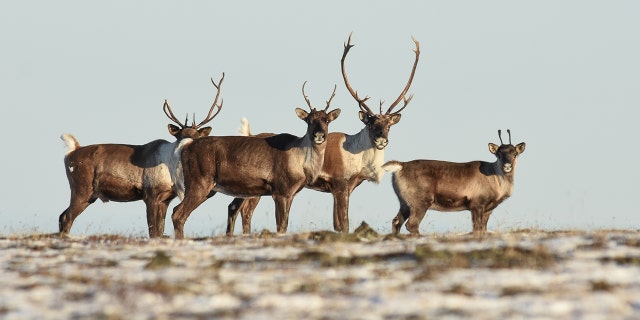 None of the dozen conscripts were seriously injured, a spokesman for the Helsinki Times told.
The military said in an update Wednesday that all of the crews involved in the accident returned to their rankings to continue training.
4 CANADIAN WOLVES AIR DROPPED IN THE US NATIONAL PARK TO TRADE WITH ELK
The Finnish Army had previously tweeted that conscripts performed military exercises in several locations in Finland to "serve" to develop local defense preparedness and capabilities. "
CLICK HERE FOR THE FOX NEWS APP
The sheer number in hundreds of thousands in Finland. During the winter, the Finnish Road Safety Agency reports that up to 20 reindeer per day may be involved in road accidents, according to Euro News.
Vehicles have killed thousands of roaming animals. Herders has used the paint angles in fluorescent lamps to reduce their traffic fatalities. Red noses were not available.
The Associated Press contributed to this report.