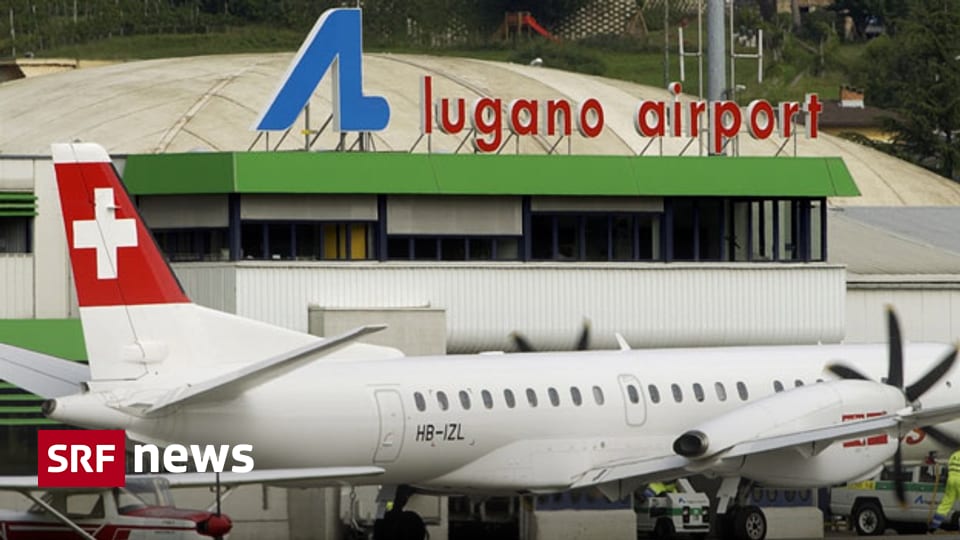 Following the bankruptcy of Adria Airways, Swiss does not jump into the infringement: it does not take over the airline Zurich-Lugano.
Swiss also gives up the concession for flights between Zurich and Lugano, confirms the airline to SRF News.
Travelers who have booked a flight over Zurich must change trains.
Adria Airways is at the end. On Monday, the Slovenian airline declared bankruptcy. For Switzerland, this means that all flights between Lugano and Zurich have been canceled. It will remain so in the future. Because the partner of Adria Airways – the Swiss – does not want to take over the flights and recommends the train.
Surprisingly, the decision does not come. Swiss CEO Thomas Klühr had already announced in August that the Lugano-Zurich connection would be tested. With the bankruptcy of partner company Adria Airways Swiss is now almost expected decision, says Michael Trestl, who is responsible for the Swiss network for the route network.
Zugverbindung in Südkanton more attractive
"Earlier we were facing some challenges ahead of Operation Adria. Nevertheless, we were convinced that we could take a grip on them." The Adriatic insolvency has now been confronted with a clear result, explains Trestl. "We have nothing but the alternative solution." This alternative solution is the railroad.
Switzerland – Machines not designed for airport
Open passenger box Close passenger box
Swiss cannot fly to Agno airport near Lugano itself. Their aircraft are too large for the short run in Ticino and their pilots are not aware of the difficult topography. Therefore, smaller regional airlines previously served the Lugano-Zurich line on behalf of Swiss. This task has been taken over by the Slovenian airline Adria in recent years. Following their bankruptcy, Swiss could find no compensation.
Aside from the fact that it was almost impossible to find a new partner, the train had become more attractive, so Trestl. The Ceneri Base Tunnel will open next year. The journey from Lugano to Zurich will then take almost two hours. Swiss has now contacted SBB. Travelers with a Zurich-Lugano airline ticket or vice versa can exchange this for a train ticket.