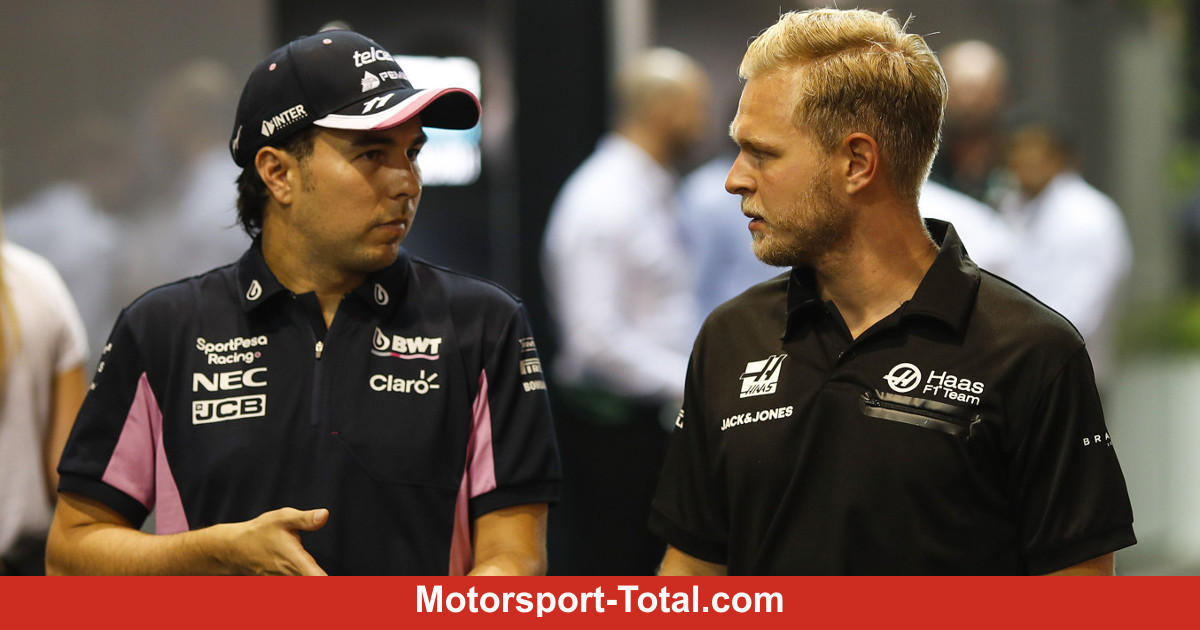 (Motorsport-Total.com) – Kevin Magnussen had a conversation with Sergio Perez after training in Singapore. It was about the event during the evening session, but above all what happened in the room of the race managers (Formula 1 2019 live in ticker). After Magnussen was pushed into the wall by Perez as he tried to drive past him, both were called to explain to the Commissioners.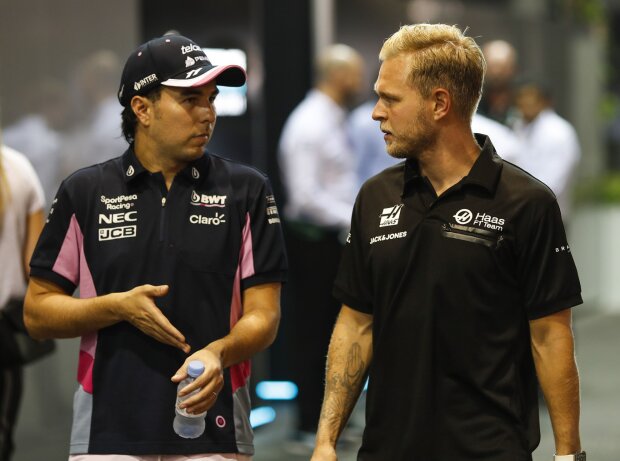 Kevin Magnussen did not agree with Sergio Perez's statements Zoom
Perez convinced them that he had not acted knowingly, which is why he only received a warning, which is what Perez said there stayed in the room, but Magnussen does not seem to have liked it: "We then talked, because that's one thing he said to the commissioners, but another, which I believe is true," the Danish refuses his opponent a lie.
In the end, however, the Haas pilots do not care: "I do not want to open a large drum and I will not ask the commissioners for punishment for something that happened in the training and no one had a negative effect," he beckons off. Perez had previously accused Magnussen of not following the gentleman's agreement. This means that the drivers do not go over each other as they prepare for a fast lap.
Magnussen emphasizes that he would abide by the agreement. "But he drove off the line and then you drive. You don't ask, 'Are you sure? "You just drive."
According to Magnussen, Perez drove off the perfect line. In fact, Racing Point was right in the middle, before turning right again after the corner when Magnussen wanted to cross. "It was as if he wanted to have or let me pass or whatever," the Danish defender defends.
"I hit the gas and when I was next to him he closed the door and I I touched the wall, the Haas pilot continued." I don't know if he deliberately went off the line because he was concentrating on something else or something, but he was wrong. "
Magnussen himself had to watch the driver behind him, because Sebastian Vettel was behind him for a few seconds." I didn't just have to worry about Sergio, "he says." I also had to try not to stand in the way of Vettel. "
But he wants to leave it that way. He doesn't think one would need a special rule to avoid such situations:" As long as it's not dangerous, I've never seen anything in formula 1
that I considered dangerous. "