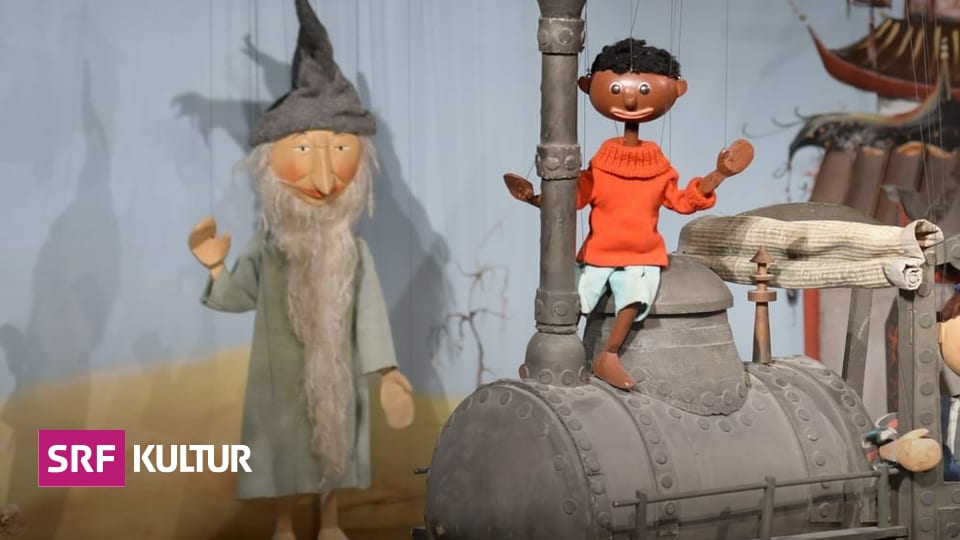 "The land where Lukas, the motorist, lived was called Lummerland and was very small." This is how the story of Jim Button and Luke, the driver, begins. It is in sentences in my brain to this day.
When I think of Jim Knopf, the first thing I think of is Augsburger Puppenkiste. On rainy Sundays in front of the tube TV with dancing puppets babbling over seas of transparent film.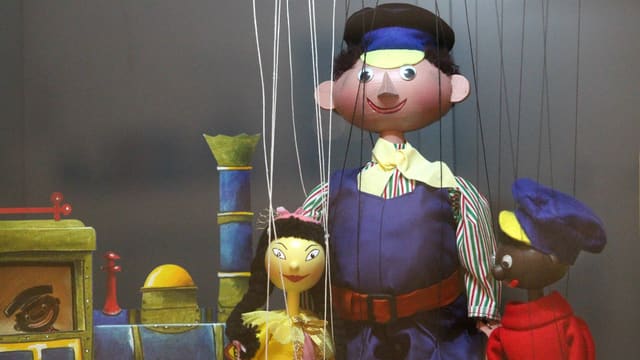 And of course "Lummerlandlied" and how my two brothers and I tried to whistle with the song.
Radio games on cassette were later added, of which Michael produced itself at the end of 1973. It accompanied us on every holiday trip in the car and we listened as if enchanted as the heroes defeated the molar dragon.
The story of Jim Knopf
Open the text boxClose the text box
The orphaned Jim ends up incorrectly in a package on the island of Lummerland. There he met Lukas, the motor driver. The two become friends. King Alfons says that it is now too narrow on the island. Luke and Jim embark on a journey that takes them into the Emperor of Mandala's Empire and on the adventurous search for his abducted daughter Li Si. Like other children from around the world, she was kidnapped by the pirate group and held captive by the evil dragon Mrs Mahlzahn.
From Lummerland to the big media world
We probably all have our own ideas about Jim Knopf and his friends. These images also have something to do with media marketing of the material.
There are many radio games, children's operas, musicals and an animated series. "Lummerlandlied" became a disco hit in a techno version in the 1990s. And in 2018, Jim Knopf hit the big screen.
This abundance of adaptations has made a significant contribution to the success of today's 60-year-old material, says Christine Lötscher. She conducts research at the University of Zurich on imagination, nonsense and materiality in popular culture.
"Compared to other children's books, 'Jim Button' is still read relatively often because it is so present in the media. Each adaptation takes out one aspect of the material and develops it further. This way you can always rediscover the original. "
Hidden racism?
Many children's books from this period are criticized today, for example "Die kleine Hexe" by Otfried Preussler or Astrid Lindgren's "Pippi longstocking".
Racism in children's books?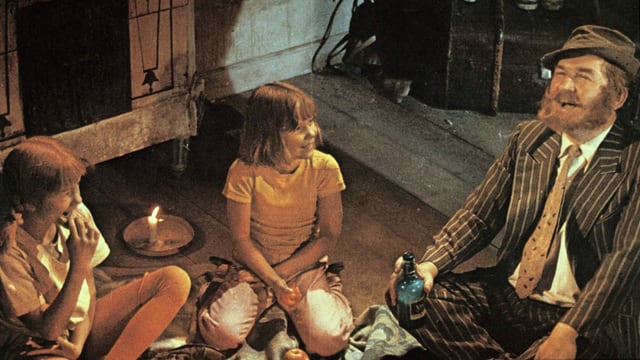 In the 1948 edition of "Pippi in Taka-Tuka-Land", Astrid Lindgren called Pippi's father, Captain Efraim Longstocking, "the Negro king". The German Oetinger Verlag responded to the repeated request in 2009 and changed the word to "King of the South Seas".
Otfried Preussler's "The Little Witch" describes terms such as "Chinese girl" and "Turks" in 2013. "The little negro" became "the knife thrower".
At the time of publication, Preussler was criticized for something else: In a text from 1988, he describes that the probably "ideal world" of his books had been held up against him on a massive scale, even that in the 1970s he was not "in the fiercely shady". childhood -mies-Welle »swung in.
"Jim Button" is also discussed over and over again. Especially about the illustrations, ie how the boy is shown, says cultural researcher Lötscher.
Jim Button looks like it's made or painted. «The illustrations follow the tradition of" black phase ". In the end, however, the text manages very well because it is about diversity and living together. Michael Ende was anything but racist, says Lötscher.
Because Jim is the main character and the story is full of reflection on prejudice. Lindgren, on the other hand, uses popular clichés for Pippi just to decorate her story.
Controversial images, undeniable message
"Taka-Tuka land is difficult to digest to our taste today," says Christine Lötscher. Michael Ende focuses on the black boy and children from all over the world. They have their own identity and personality. That is why it is less sensitive and clichéd. "
And the story of Jim Knopf is even explicitly a message against intolerance: Many adults see it as a political commentary that teaches us a lot about tolerance.
A few years ago, the art historian Julia Voss in "Jim Knopf" discovered parallels with the theories of the National Socialists, which Charles Darwin's writings considered and reinterpreted. In Michael Andde's story, for example, the "half-blood dragon" Nepomuk is described as a "shame" and is excluded. Finally, the art historian stated that "Jim Knopf" was an alternative.
The success story began slowly
With this story Michael achieved his literary breakthrough in the late 1960s, 1961 he was awarded the German Youth Book Prize for "Jim Button and Luke's Motor Driver".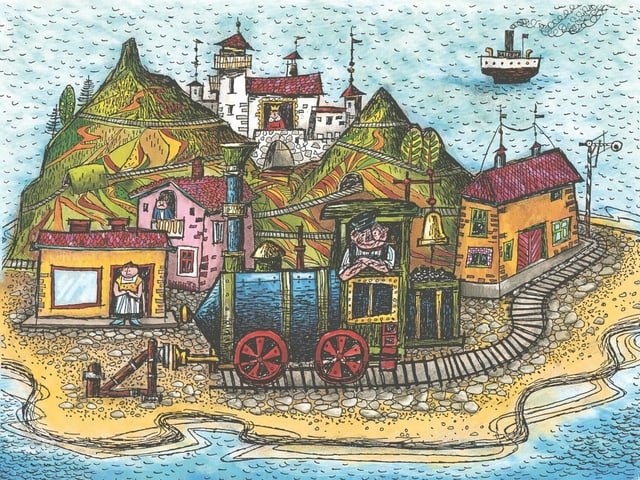 In 1962, the sequel "Jim Button and the Wild 13" appeared. The two volumes have now reached a worldwide circulation of over 5.5 million copies and have been translated into 33 languages.
It took some time before the success story took off. 12 publishers originally rejected Michael Andde's 500-page manuscript. Only Thienemann Verlag recognized the potential of history.
About Michael Ende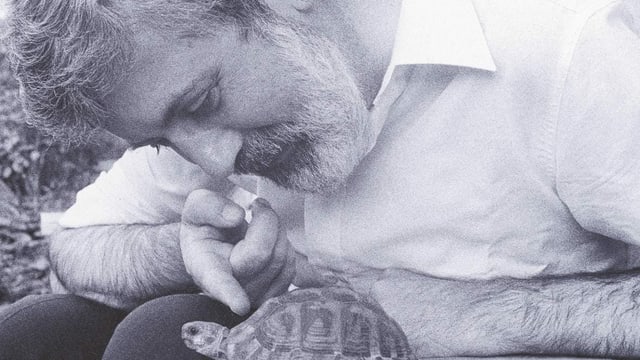 Michael Ende (born 1929 in Garmisch-Partenkirchen) has received many German and international awards and prizes for his literary work. His books, including "Momo" (1972) and "The Neverending Story" (1979), have been translated into over 40 languages ​​and have a total circulation of about 40 million copies worldwide. Michael Ende died on 28 August 1995 in Stuttgart.
Since the appearance of "Jim Knopf", the media has repeatedly allowed Jim and Lukas to begin their adventurous journey from the island of Lummerland to free Princess Li Si from Mandala from the clutches of the nasty dragon teacher Ms Mahlzahn.
The most varied adaptations and images are rooted in fantasies, dreams and memories for millions of readers, listeners and viewers. For generations.
«Huge world of pictures»
Anyone who trades in "Jim Button" today will inevitably have to compete with all of these templates. Dennis Gansel also felt this pressure when he brought the first live film version of the material to the cinema in 2018: "Radio games, the puppet stage – you can not beat it. You do not even want to. But the story is so rich, it can handle different variations, the German director explains.
"Jim Button" is a fairy tale, a huge adventure and fantasy story. "And I wanted to visually transfer the huge world of images to the big screen with today's film funds," says Gansel.
60 years old and not a bit dusty
At around 25 million euros, Gansel's "Jim Knopf" was one of the most expensive productions in German film history. The film was shot in Bavaria and South Africa. And in Babelsberg Film Park, not only the whole of Lummerland was built, including its mountains, tunnels and Miss Waa's shop, but also a complete volcanic landscape. You have to be careful so that such a cinematic implementation with all the bombast does not destroy the core of the story, says Dennis Gansel.
Precisely because it is so relevant to this day: "It's about the question" Who am I in this world? Jim feels different because he has a dark complexion. But in the end, the story is that it does not matter what you look like. The most important thing is that you have your heart in the right place. "
The fact that we live somewhere together makes us part of a society. "It's about integration, you can also see a refugee issue in it. It was written 60 years ago, but it could not be more relevant, says Gansel.
So you do not need to bring the material today. Therefore, he oriented himself strongly towards the book. But he also has them, the adjustments.
Better female role models
Because Michael Ende's "Jim Button" is, by today's moral standards, not an unproblematic figure. The dark-skinned and thick-lipped boy can neither read nor write. He does not even want to learn.
"We thought it was strange as a message. In our world, Mr. Sleeves taught him that, "says Dennis Gansel, who wants to distance himself clearly from clichés with his film adaptation.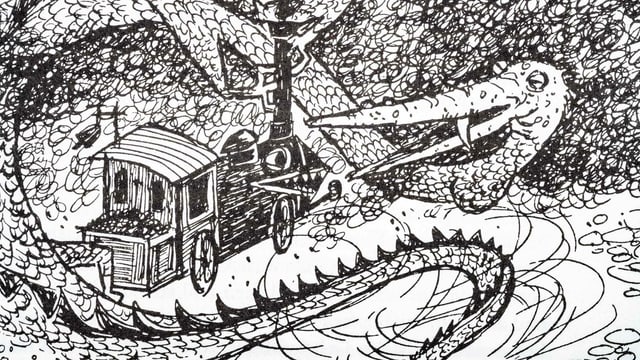 This also applies to the female characters. There is little potential for identification from a female perspective in the novel. Women are portrayed as housewives. Princess Li Si is smart, but must be freed from men.
Li Si is much more independent in the film, says Gansel. «She gets a bigger role. We made Li Si stronger, we're away from the princess who's just scared. "
The message always remains the same
Gansel's film and all other adaptations of the material show that this story has been rediscovered over and over again for 60 years, at all ages and in very different forms. That's what makes Michael Ende's "Jim Button and Luke the Engine Driver" a classic.
It is true that older adaptations such as Puppenkiste have largely disappeared from TV screens in recent years. Elaborately produced animated films have shifted the handmade dolls for the benefit of children.
"But then there is a new generation that is growing up with other media and developing their own Jim Knopf worlds. It is important that the story is told over and over again, says film director Gansel. And it can obviously prevail in different media and implementation methods. "It's actually incredible proof of how strong and powerful history is."
In each child's room
By the way, Michael Ende began the story in such a way that he wrote the first sentence without any concept and without knowing what the second sentence would be called or what the whole thing would lead to.
"In this case," he once said, "the story really only came about with the book, and as I wrote it I was very curious as to how it would continue."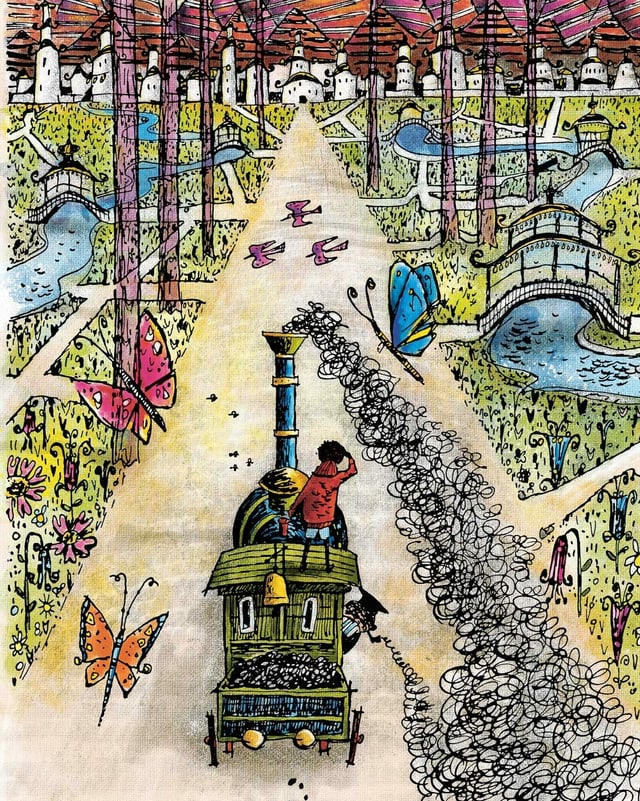 What Michael Ende probably had no idea about either: How popular the very small country where Lukas, the train driver lives, would still be 60 years later. "Jim Button and Luke the Engine Driver" has become an indispensable part of every children's room. And "Lummerlandlied" just does not go out of my head.
Source link