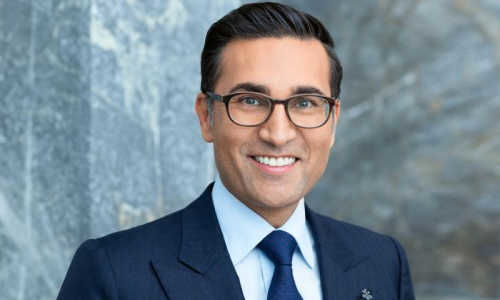 The arrival of Iqbal Khan at UBS puts the test of the infamous risk aversion in the group. The head of community administration wants to lend more money to wealthy customers.
Granting of loans and a heavier burden on the balance sheet, under President Sergio Ermotti has not been a preferred means of growth in wealth management to generate. With Iqbal Khan definitely changing.
According to the Bloomberg News Agency and the "Sunday newspaper" (article payable) in a memo to his employees, the newly appointed head of community administration wrote to increase lending to customers with high net worth is a way to create more growth .
Get more growth
He wanted to see "rapid development", the 43-year-old wrote while thinking about long-term strategic solutions work. Khan joined UBS in October, where he is now head of Wealth Management with Tom Naratil . The change of rival was preceded by a spying on Khan by Credit Suisse (CS), where he had recently led Wealth Management.
Khan said that not only would UBS keep its competitors at a distance, they would have to further expand its leadership, Khan intends to launch further initiatives in the areas of private capital, private debt, infrastructure and other asset classes. He also wanted to integrate asset management and investment banking more closely.
Complex financing
The Sunday document continued to write that there was evidence that UBS not only wanted to expand its Lombard book, but also seeks growth with structured loans as well. In particular, financing instruments could be offered for the purchase of yachts or private aircraft, an area where CS had accumulated considerable knowledge.
An UBS spokesman said in the report that "Credits are a high priority for our customers, but our risk appetite and risk limits are not changed."
Source link