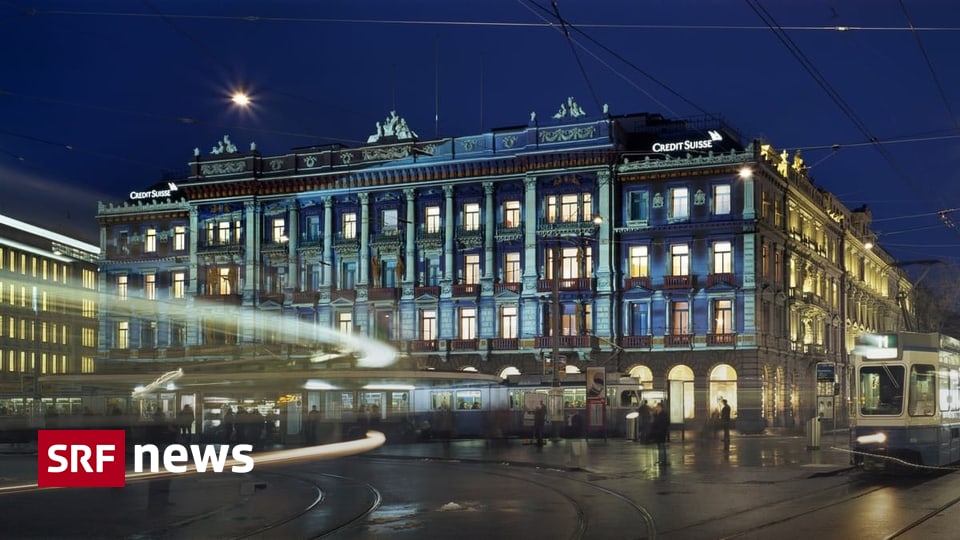 Credit Suisse has decided to impose negative interest rates on high franc cash amounts. Affected are cash assets for private and corporate customers, which exceed two million francs. For them, a negative interest rate of -0.75 percent applies. Why does the bank do this and can soon also be affected by ordinary income? Answers to the most pressing questions.
Why does Credit Suisse also introduce negative interest rates for wealthy customers after UBS? Credit Suisse passes on costs incurred by the National Swiss Bank (SNB). SNB charges all commercial banks with a negative interest rate of -0.75 percent above a certain threshold. This means that if the commercial banks park too much money at SNB, they will be penalized with negative interest rates. The banks therefore pass on these costs to some of their customers.
How much are the negative interest rates charged by the SNB to the banks? The banks currently have costs of more than one billion francs per year.
Is it possible that small customers will be asked to pay? Most banks are currently affected by wealthy customers. However, many banks do not set limits so that they can act flexibly. Previous experience with negative interest rates shows that even though negative interest rates are a taboo that banks do not like to talk about. No bank likes to scare its customers. But the trend also shows that the inhibition threshold has fallen. It is obvious that your negative interest rates will not be over soon. For this, SNB would have to turn sharply on the interest rate screw. It is not currently expected.
Source link