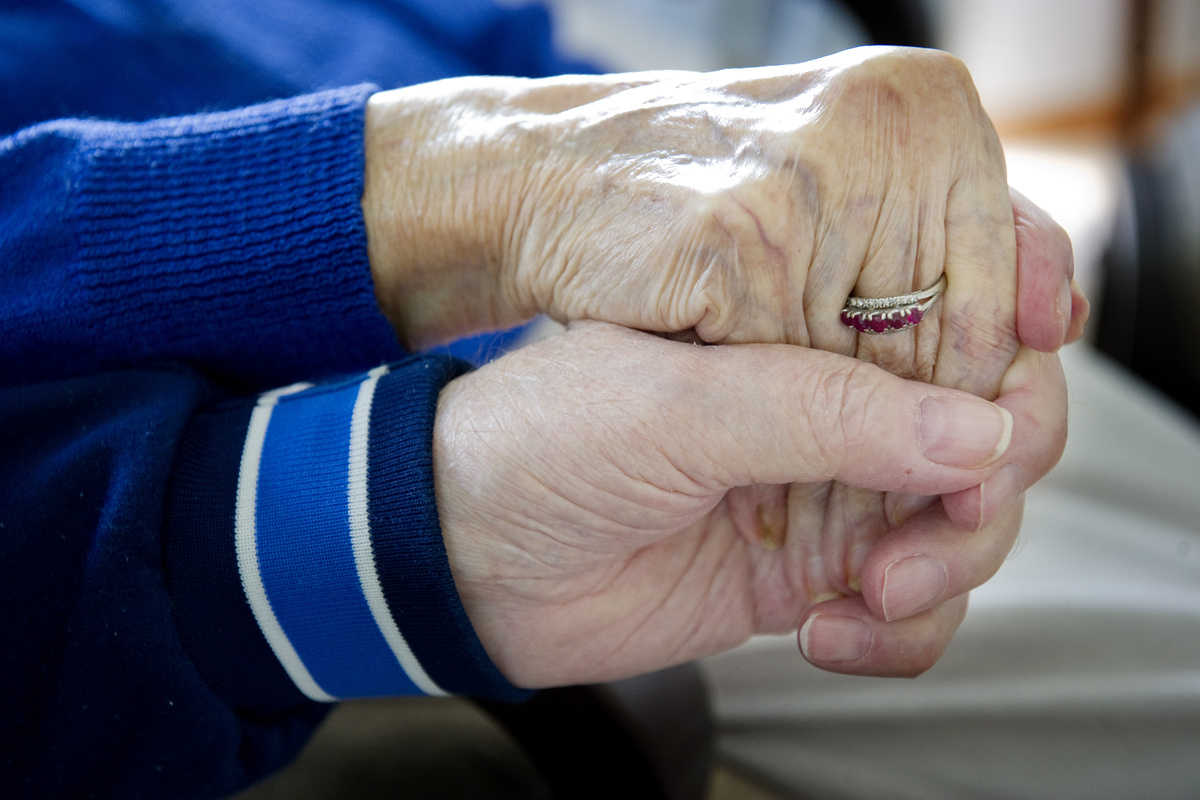 As an effect of the corona pandemic, there is a total ban on visiting the country's nursing homes. We liberals want to find safe ways for people to meet.
Residents in special housing need to be protected from infection, but they must also have a quality of life during the time they have left. We must prevent both damage from the virus and from aching longing and forced loneliness. Therefore, we propose that the National Board of Health and Welfare quickly and carefully look for ways for people to meet and that the Public Health Agency puts on the leader 's shirt not only against the virus, but also against loneliness.
First, the question of visiting, which is difficult – if fragile residents are infected, they may need long-term help from already heavy medical care. Other residents must of course not be exposed to risk: everyone̵
7;s freedom must unconditionally end where someone else's freedom begins. At the same time, some studies show that it is not relatives, but staff, who brought the infection to the nursing homes. The Liberals demand that the government's Corona Commission seeks answers on how infection control was affected by the fact that staff did not have access to protective equipment and by the fact that home care workers meet an average of 16 people in just two weeks.
We want the state to make an effort to allow more people who love each other to meet. Therefore, there is an urgent need with the National Board of Health and Welfare's report of what exceptions can be made from the restraining order in nursing homes. Not least, asymptomatic 70-plus people who have been isolated all spring should be able to meet partners outdoors, even if they live in a special accommodation.
So the loneliness. It can take a long time before we get effective vaccines and effective antiviral drugs for everyone who needs them, and as time goes on during the pandemic, we need to pay more and more attention to the ill health that the forced isolation of the 70-plus people brings with them. Isolation makes us ill with mental illness, susceptibility to infection and cardiovascular disease, so we liberals suggest that the Swedish Public Health Agency soon attach geriatric and psychiatric expertise to counteract the effects of loneliness.
Covid-19 has ruthlessly targeted the most vulnerable groups in society: the elderly, the sick and people in special risk groups. We will stubbornly strive to ensure that this burden does not, under any circumstances, become greater than absolutely necessary.
Barbro Westerholm (L)
Member of the Riksdag, spokesperson annual
Lina Nordquist (L)
Member of the Riksdag, health care policy spokesperson
Stefan Krstic (L)
Group leader Eskilstuna
Source link