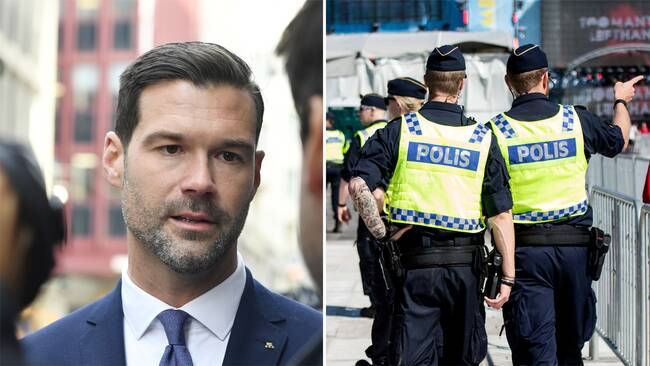 The report has been commissioned by the Moderates and concludes, among other things, that the target of 10,000 more police employees in 2024 can only be reached in 2028. Then, among other things, it is expected that all educational places will be filled as of next year.
– This is in the best scenario. In the worst case scenario, it can take considerably longer than that to reach the goal, says Johan Forssell.
Wouldn't you have been better at getting the number of police officers during your time in office?
– We could have done more. But at the same time, it should be remembered that crime has changed and become more serious in recent years. that we have already got 3,000 more police employees. But we keep an eye on how the recruits are doing and have a dialogue with the police department, he says.
The police are nevertheless optimistic that the recruitment of more police personnel will go well and have continued to aim for 1
0,000 more to be on place 2024, compared with 2015. But it is also said that it is a challenge.
– For example, we need to work even more with our working conditions to make the profession more attractive, says Mattias Dejke, national coordinator for growth 2024 at the police
"Doing several good things"
Although training places are still not completely filled with the police, Mattias Dejke points out that several good efforts are already being made to bring up the number of police employees.
– We do several good things . We see that more and more people are applying for the police profession and we have recently managed to retain staff within the police, he says.
Source link