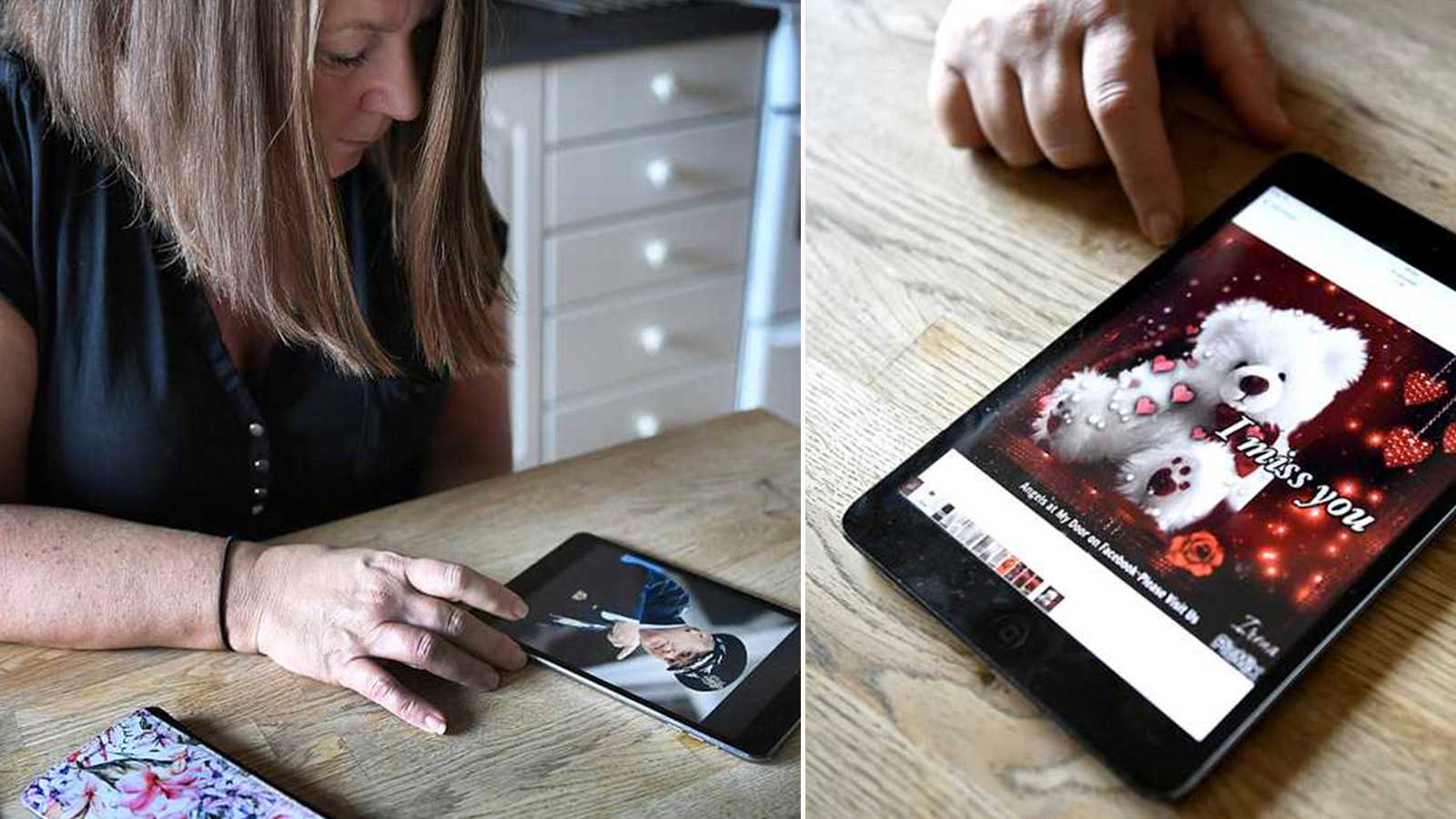 by John Granlund
Jenny's 73-year-old mother traveled to Qatar to meet an American general.
Then she disappeared without a trace.
Now she is ill, detained and isolated in Japan.
At the same time, her family is struggling to survive – and to understand what really happened.
The American general called himself Steve Jonson and said he was 71 years old.
She got in touch with him via the internet.
In the pictures that the general sent to the 73-year-old woman, his dazzling white smile is visible. His well-worn uniforms. How he speaks in front of the American flag.
But when the 73-year-old woman's child – in retrospect – looked more closely at the American general, the cracks in the facade appeared.
An image googler showed that the "general's" face on the obvious photoshopped the pictures actually belonged to Mark A. Welsh, a 66-year-old four-star general appointed by Barack Obama to the United States Air Force Chief of Staff.
When Jenny's mother disappeared, she had been in contact with the "general" for two years.
– He phoned morning and evening and was very caring. She was quite fond of him and although I lived with her two days a week, she probably felt a bit lonely and was looking for love. We were suspicious but couldn't do much, says daughter Jenny.
1 of 3 | Photo: AFTONBLADET / AFTONBLADET
73-year-old daughter Jenny does everything she can to understand what may have happened.
Tells the grandchild
At the end of September, the contact between the alleged general and the 73-year-old intensified the woman in Tumba. In messages to relatives, the woman explained that she had to travel to Qatar to write on a paper that would free the US general from his service in Pakistan.
The trip would of course be paid by the general.
In a message, the woman writes to her grandchildren:
What I have to tell you must NOT tell mom, dad or XX (woman's daughter). I will be flying almost as far as it is to Thailand. The general I have been in contact with for almost 2 years, he wants to come to Sweden and of course to me. So for him to be able to leave the war then I have to certify that we will get married (we won't).
Jenny's daughter describes how she appealed to the 73-year-old not to travel – but in vain.
– It was almost manic. She who has claustrophobia and previously did not want to fly at all would now leave at any cost. She couldn't stop her.
The last call was from Arlanda on September 27 and since then the only traces are a few cryptic messages on Whatsapp – and a number of mysterious photographs that the family found in the 73-year-old Icloud cloud. [19659025] Found in Detention – in Japan
In early October, the family reported the woman who disappeared after no more messages came from her phone. The family could not reach her either.
The family contacted the Foreign Ministry, who stated that the woman had never even gone through the passport control in Qatar.
The police launched a preliminary investigation into the missing person.
Then the family – who feared the worst – received another message they could never dream of.
Jenny's mother was in Japan and was arrested in Tokyo.
– I located her to Japan through a hotel reservation and after Having informed the Ministry of Foreign Affairs of this, we were told that she was arrested and suspected of drug smuggling, says Jenny.
Although it has been two weeks since the arrest, the family still does not know in detail what the woman is suspected of or where she has been. However, there are circumstances that indicate that she was in Cambodia.
Since the 73-year-old is in solitary confinement, the family has had no contact whatsoever with the woman.
The only people who visited her are a Japanese lawyer who cannot speak English and Swedish staff from the Tokyo embassy.
– We can confirm that we have a case with a detained Swedish citizen in Japan. It's about a woman from Svealand. The Embassy is assisting consular and has visited the detainee, says Julia Eriksson Pogorzelska, Department Secretary at the Ministry of Foreign Affairs.
"Deceived to do something"
On the family's side, we are convinced that the woman has been tricked into something.
– We talking about a 73-year-old woman who was never convicted of anything. She has various ailments. She detests everything that drugs are. She normally does not even want to go to the store herself, says her daughter Jenny.
In addition, the family suspects that she was subjected to crimes during the period before she was arrested. Through the bank, the daughter has been told that at least one cash loan was taken during the course of the trip, at SEK 10,000, and in the mother's Icloud cloud there are pictures of receipts for smaller transactions through the transfer service Moneygram.
– There are circumstances that indicate that she was exposed to something during this time. Among other things, we have found pictures where she lies on the floor and seems completely knocked out, says her daughter.
When it became known that the woman was arrested in Japan, the police closed the remaining investigation in Sweden, which was about suspected illegal coercion.
– This is a type of case where an older person is probably tricked into committing some act that is obviously criminal somewhere. Once you find out what this is all about in this case, it may be time to bring the matter up again, but at the moment it is a matter for the Ministry of Foreign Affairs. For the police, we have nothing to play with, no crime scene, nothing, says Commissioner Joakim Odell, who was a preliminary investigator.
In the 73-year-old's family, people work day and night trying to understand what has happened. Daughter Jenny has been laid off from work and is constantly concerned about how the sick mother will survive in detention without medication.
– I spend almost all my time on this and try to turn over all the stones. But it feels like we're just stomping in place. We haven't even got to talk to her yet, and that uncertainty is perhaps the worst. We do not know what she has been through, says her daughter.
Source link