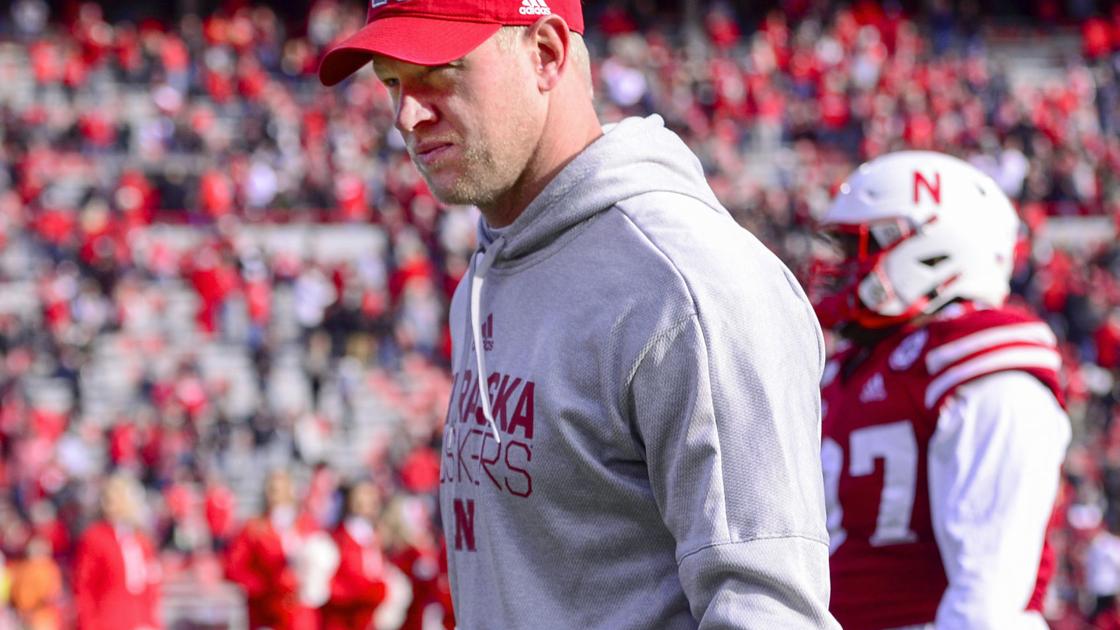 Scott Frost says he's tired of looking for silver lining, and I say, "Cheers to that."
Legions of Nebraska football fans will join me in that relinquishment. Nevertheless, many of the same fans will say "cheering" on the contract extension that Frost received Saturday morning in the hours before his team took the field for a 37-21 loss to the 1
4th-ranked Wisconsin.
The good people in our state generally seem to understand what Frost is up to in building his program. But the good people might have been watching the game to evaluate if the big red football manager would earn his daily salary. I would say Frost had his team ready to fight. Nebraska fans saw some nice surprises – Dedrick Mills (17 carries for 188 yards and a touchdown) mainly among them. Fans also saw Adrian Martinez's trend towards Adrian Martinez from old.
And get this: Nebraska fans saw Huskers enter the fourth quarter with a decent chance to easily take away their best win of the season. But in the end, the better program prevailed, with Wisconsin improving to 8-2 overall and 5-2 in the Big Ten.
Nebraska players showed up with their hooks. Frost continued over the years to almost charge at this late time of the season. It's all good and good. But in the end, it was a seventh straight loss to the standard-carrying program in the Big Ten West Division (with due respect to first-class Minnesota).
And let's be real: The bottom line for Nebraska – in this case, a 16-point loss – felt too predictable.
It's understandable, too. Frost is at the beginning of building a program, while Wisconsin is fully mature.
But yes, it felt too predictable because Wisconsin rushed 45 times for 320 yards, averaging 7.1 per attempt. Jonathan Taylor, who averaged 9.6 yards per attempt to hammer Nebraska's defense the previous two seasons, finished with 25 carries for 204 yards (8.2) and two touchdowns. In the post-mortem, Husker linebacker Mohamed Barry said he felt NOW "did a good job with our driving defense."
It may be to push a little too hard to find silver lining.
Nebraska (4-6, 2- 5) only committed three penalties; it is a legitimate silver lining. The same goes for Martinez, who rushed 16 times in 89 yards to lead his team to 493 yards in total offense against the nation's second-ranked defense.
"Adrian played like the Adrian we know," Frost said after seeing the other complete 13 of 23 passes for 220 yards and a touchdown, with a interception. "That kid has gone through a lot, through our struggles. I went through it (as NU's quarterback in 1996), when we were 11-2 and I was the most hated guy in the state of Nebraska. It's hard. But he's fought like a warrior, he hasn't been 100% this year.
"We're not good enough around him yet, but he played like the guy we expect him to be except for a couple of plays. "
Keep reading for FREE!
Enjoy more articles by registering or logging in. No credit card required.
One of these gigs was Martinez's interception in the second quarter. Although Frost said it was "unfortunate in some ways", the coach was not overly critical of the throw. It was not a bad read. It was just that a Wisconsin defender tipped the ball near the scrutiny line, and linebacker Jack Sanborn snared it deep into Nebraska territory. Three plays later, the Badgers pushed the lead to 24-14, and the stadium went silent.
Early in the third quarter, when Nebraska attempted to rally from 13 on, Martinez took a 20-yard sack on first-and-10 at Wisconsin 24. It was an absolute no. A buzzkill deluxe. The unit ended with Barret Pickering missing a goal of 41 yards.
Then the predictable part of the matchup took over the day. The Badgers threw out a nine-play, 76-yard touchdown drive – with eight runs playing along the way. Taylor ran five times for 48 yards during the march and covered it with an 11-yard run as the lead swelled to 34-14.
Bully to Nebraska to hang out and make the afternoon mildly interesting. But when the dust was cleared, it felt incredible … normal. I guess you won't hear the Husker fans hysteria this week because they largely got the results they expected and generally in the way they expected.
Yes, there was silver lining. But there were also familiar bugaboos. Nebraska's special team was once again discouraged, with Aron Cruickshank's 89-yard kickoff return (shortly after NU's first touchdown) and silenced a home crowd that was just dying to explode. Which topped the list of special teams varieties. I was a little surprised at how patient Frost works with that phase of the game.
Nebraska's tackle was bad much of the day. But all criticism of the defense is mitigated by the lack of injured lines Darrion Daniels and Carlos Davis. In addition, safety Cam Taylor-Britt missed time after suffering an injury in the second quarter.
At the same time, the offense's best skill player, Wan & # 39; Dale Robinson, was out due to injury, which helps explain why Nebraska drove into the Wisconsin 25-yard line three times in the second half and came away with zero points.
However, Martinez appeared with his head high. It was good to see. Yes, another silver lining.
"I fought my tail," he said. "I had a couple of bad games, but I was fighting for my teammates. I feel like I would come back to my old self out there."
Overall, I probably saw that Nebraska can win their last two games and qualify for a bowl game.
I also saw a lot of what I thought I would see, and culminated with a result that was very prominent.
Wisconsin v Nebraska, 11.16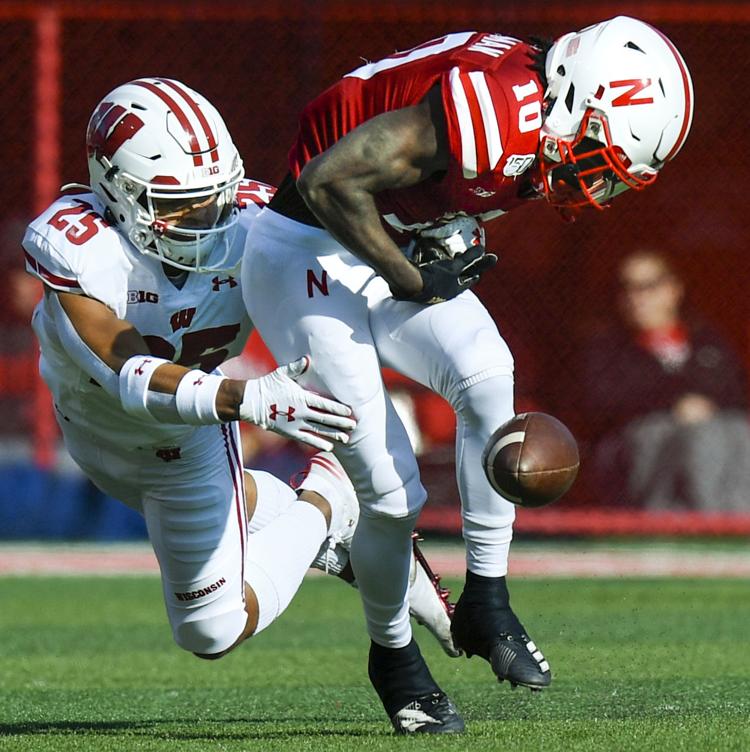 Wisconsin vs. Nebraska, 11.16 [19659041] Wisconsin v Nebraska, 11.16 "class =" img-responsive lazyload full "width =" 1545 "height =" 1340 "data-sizes =" auto "data-srcset =" https: //bloximages.chicago2 .vip.townnews.com / journalstar.com / content / tncms / assets / v3 / editorial / 3/78 / 378b52e5-29fd-5f0d-9ecf-f42e3866b8c9 / 5dd06a8b93fad.image.jpg? resize = 200% 2C173 200w, https: //bloximages.chicago2.vip.townnews.com/journalstar.com/content/tncms/assets/v3/editorial/3/78/378b52e5-29fd-5f0d-9ecf-f42e3866b8c9/5dd06a8b93fad.image.jpg?resize=300% 2C260 300w, https://bloximages.chicago2.vip.townnews.com/journalstar.com/content/tncms/assets/v3/editorial/3/78/378b52e5-29fd-5f0d-9ecf-f42e3866b8c9/5dd06a8b93fad.image.jpg ? resize = 400% 2C347 400w, https://bloximages.chicago2.vip.townnews.com/journalstar.com/content/tncms/assets/v3/editorial/3/78/378b52e5-29fd-5f0d-9ecf-f42e3866b8c9/ 5dd06a8b93fad.image.jpg? Resize = 540% 2C468 540w, https://bloximages.chicago2.vip.townnews.com/journalstar.com/content/tncms/assets/v3/editorial/3/78/378b52e5-2 9fd-5f0d-9ecf-f42e3866b8c9 / 5dd06a8b93fad.image.jpg? Resize = 750% 2C650 750w, https://bloximages.chicago2.vip.townnews.com/journalstar.com/content/tncms/assets/v3/editorial/3 /78/378b52e5-29fd-5f0d-9ecf-f42e3866b8c9/5dd06a8b93fad.image.jpg?resize=1200%2C1041 1200w, https://bloximages.chicago2.vip.townnews.com/journalstar.com/content/tncms/assets/ v3 / editorial / 3/78 / 378b52e5-29fd-5f0d-9ecf-f42e3866b8c9 / 5dd06a8b93fad.image.jpg? resize = 1545% 2C1340 1700w "/>
            

JUSTIN WAN, Journal Star

Wisconsin v Nebraska, 11.16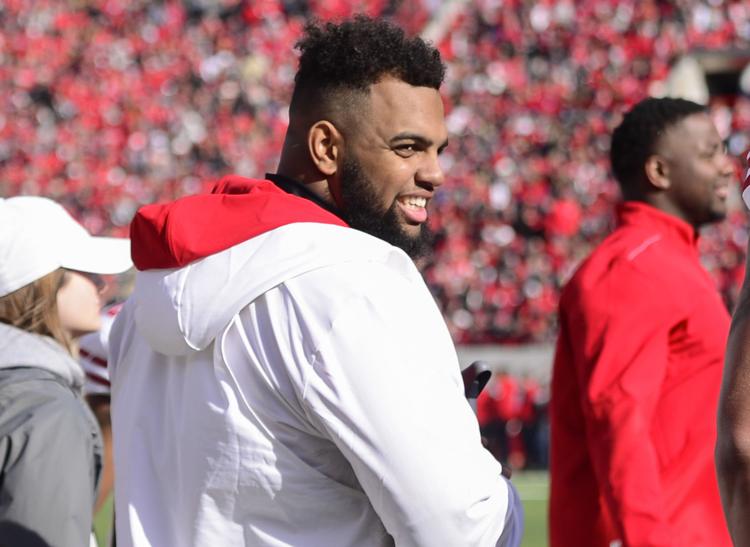 Wisconsin v Nebraska, 11.16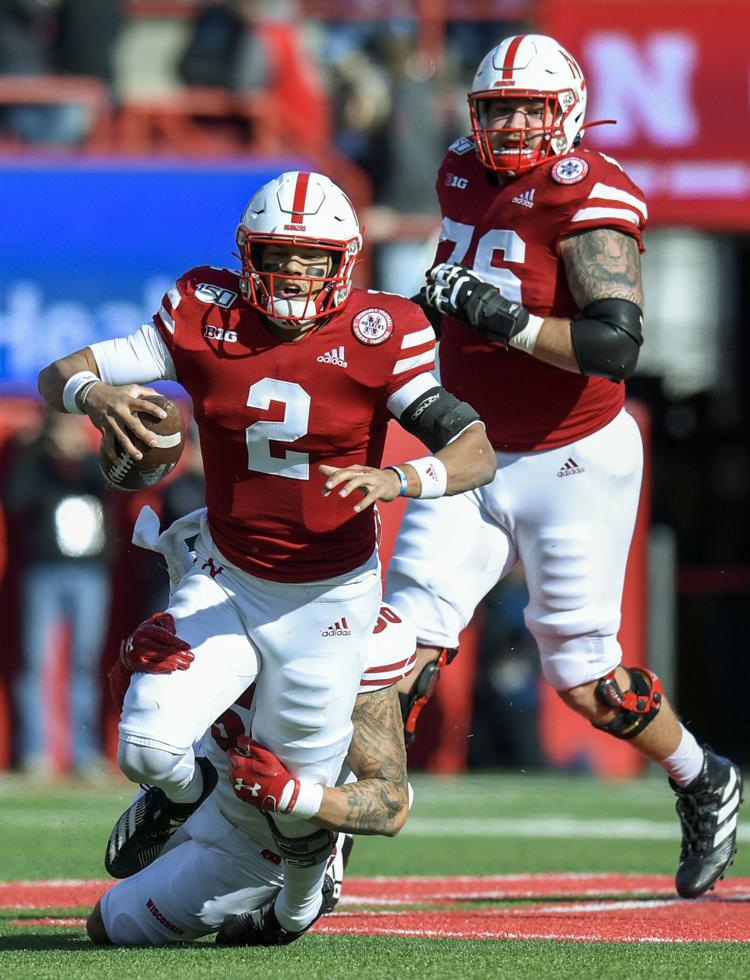 Wisconsin vs. Nebraska, 11.16
Wisconsin vs. Nebraska, 11.16 [19659057] Wisconsin v Nebraska, 11.16 "class =" img-responsive lazyload full "width =" 1750 "height =" 1184 "data-sizes =" auto "data-srcset =" https: //bloximages.chicago2 .vip.townnews.com / journalstar.com / content / tncms / assets / v3 / editorial / 1/15 / 115d9218-3591-5d4e-a3c9-444b340acca8 / 5dd06a8b0558d.image.jpg? resize = 200% 2C135 200w, https: //bloximages.chicago2.vip.townnews.com/journalstar.com/content/tncms/assets/v3/editorial/1/15/115d9218-3591-5d4e-a3c9-444b340acca8/5dd06a8b0558d.image.jpg?resize=300% 2C203 300w, https://bloximages.chicago2.vip.townnews.com/journalstar.com/content/tncms/assets/v3/editorial/1/15/115d9218-3591-5d4e-a3c9-444b340acca8/5dd06a8b0558d.image.jpg ? resize = 400% 2C271 400w, https://bloximages.chicago2.vip.townnews.com/journalstar.com/content/tncms/assets/v3/editorial/1/15/115d9218-3591-5d4e-a3c9-444b340acca8/ 5dd06a8b0558d.image.jpg? Resize = 540% 2C365 540w, https://bloximages.chicago2.vip.townnews.com/journalstar.com/content/tncms/assets/v3/editorial/1/15/115d9218-3 591-5d4e-a3c9-444b340acca8 / 5dd06a8b0558d.image.jpg? Resize = 750% 2C507 750w, https://bloximages.chicago2.vip.townnews.com/journalstar.com/content/tncms/assets/v3/editorial/1 /15/115d9218-3591-5d4e-a3c9-444b340acca8/5dd06a8b0558d.image.jpg?resize=1200%2C812 1200w, https://bloximages.chicago2.vip.townnews.com/journalstar.com/content/tncms/assets/ v3 / editorial / 1/15 / 115d9218-3591-5d4e-a3c9-444b340acca8 / 5dd06a8b0558d.image.jpg? resize = 1700% 2C1150 1700w "/>
            

JUSTIN WAN, Journal Star