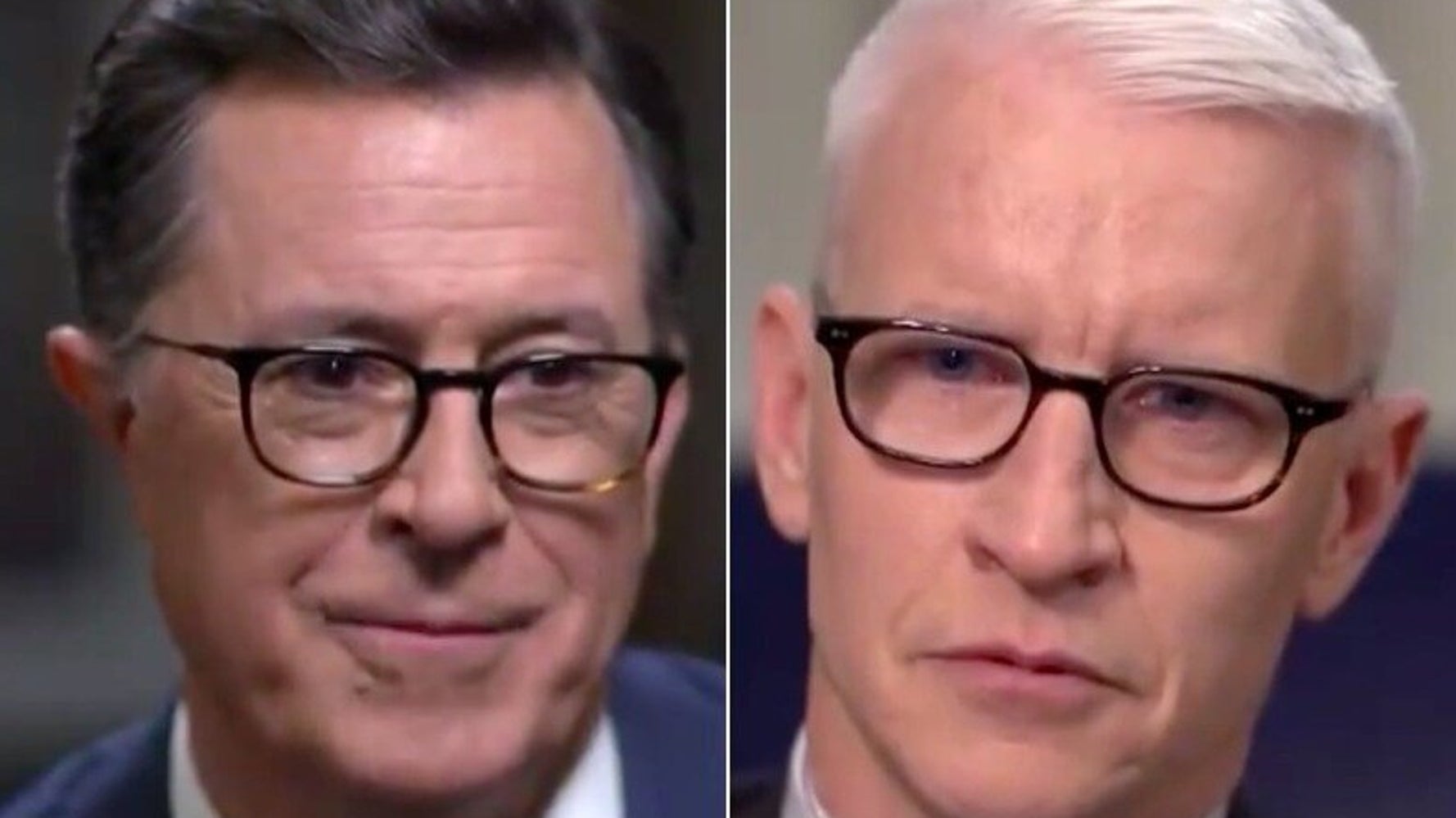 Stephen Colbert took a break from gaining laughs in the evening to have a serious and lengthy conversation with CNN's Anderson Cooper that touched on life, death, faith, grief, suffering, gratitude and "Lord of the Rings."
At one point, Cooper was confused when he asked Colbert for comments he made to learn that "loving what I most wish had not happened."
Cooper paused to gather as he read Colbert's comments.
"You kept saying," What punishments of God are not gifts? "Do you really believe in that?" Cooper asked.
"Yes," Colbert replied after a short pause. "It is a gift to exist and with existence comes suffering. It does not hold."
Colbert said that suffering allows people to relate to each other.
"What do you get from loss? You gain awareness of the loss of others, which allows you to connect with the other person, he said," which allows you to love more and more understand what it is to be a human being if it is true that all people suffer. "
The in-depth discussion of grief involved Colbert losing his father and two of his brothers in a plane crash in 1
974 when he was 10 – the same age as Cooper was when his own father died of Cooper also talked about his mother, Gloria Vanderbilt, who died in June and the letter he received from Colbert afterwards.
"You said 'I hope you find peace in your grief'," Cooper said, then described a the way he found that peace: in the people who contacted him online and in person to share stories of his own loss. [19659002] "I thought it was the most helpful, I thought it was the most powerful and moving," Cooper said. "And I strangely don't want it to end because in normal times, people don't."
See the interview in two parts below:
REAL LIFE. REAL NEWS. REAL VOTES.
Help us tell more about the stories that are important from voices that too often remain heard.