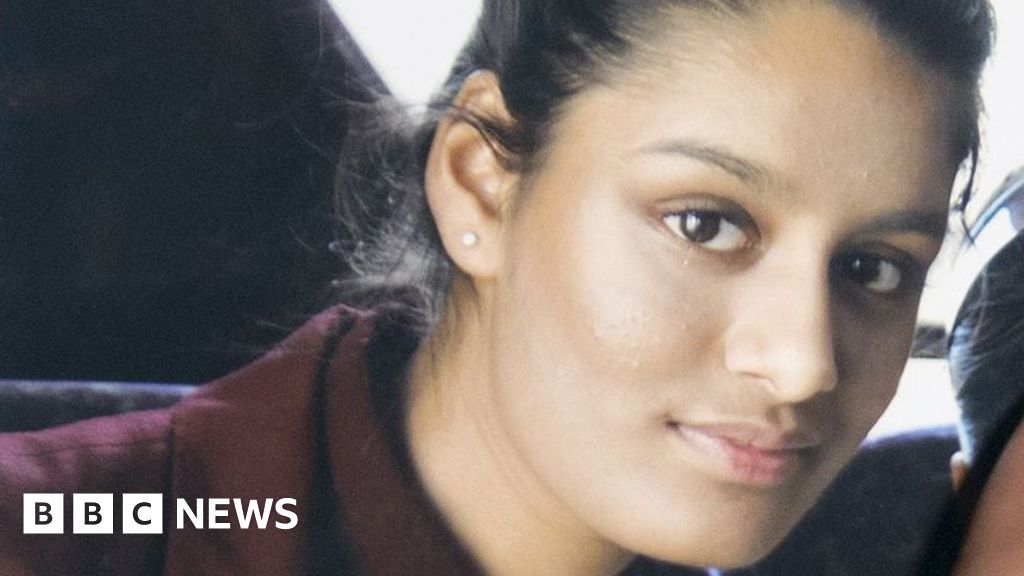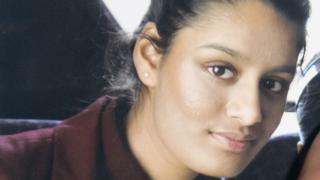 Shamima Begum should be allowed to return to Britain to fight the decision to revoke her British citizenship, the Court of Appeal has decided.
Miss Begum, now 20, was one of three schoolgirls who left London to join the Islamic State group in Syria in 2015.
Her citizenship was revoked by the Ministry of the Interior for security reasons after she was found in a refugee camp in 2019.
The court said she had been denied a fair hearing because she could not make her case from the Syrian camp.
The Interior Ministry said the decision was "very disappointing" and that it would "apply for leave to appeal".
The ruling means the government must now find a way to let the 20-year-old, who is currently in Camp Roj in northern Syria, appear in court in London despite repeated statements that it would not help remove her. from Syria.
Lord Justice Flaux – meeting with Lady Justice King and Lord Justice Singh – said: "Justice and justice must, because of the facts in this case, consider the national security concerns, so that transfer to appeals should be allowed."
The judge also said that the national security problems about her "can be dealt with and dealt with if she returns to the UK".
Daniel Furner, Mrs Begum's lawyer, said: "Mrs Begum has never had a fair opportunity to give her the side of the story.
"She is not afraid to face British justice, she welcomes it. But the abolition of her citizenship without a chance to clear her name is not justice, it is the opposite."
Her father Ahmed Ali told the BBC he was "happy" with the decision and added that he hoped his daughter would get "justice".
Shamima Begum is not yet packing her bags to return to Britain – there is no government plane warming up the engines of a military airfield in northern Syria to take her home.
But the Court of Appeal could not have been clearer in its wording – she must be allowed back to make her case in order to have a fair trial.
So if the government wants to avoid the huge embarrassment of sending a jet to pick her up, it has a few weeks to convince the Supreme Court to look into the matter.
It is not an automatic process at all. Ministers must show the Supreme Court that there is a basic law that must be argued for because the Court of Appeal has done it completely wrong.
Regardless of what happens, the case will continue because the Court of Appeal also stated that the ongoing risk to Mrs Begum's life has not yet been properly considered.
Former Home Secretary Sajid Javid made the decision to abolish Ms Begum from her citizenship in February 2019.
Mrs Begum's legal team challenged the move on three grounds – that it was illegal because it left her stateless; it put her at real risk of death or inhuman and degrading treatment; and she could not effectively challenge the decision while being prevented from returning to the UK.
Under international law, it is only legal to revoke someone's citizenship if a person is entitled to citizenship in another country.
In February, a special court – the Special Immigration Appeals Commission (SIAC) – ruled that the decision to remove Mrs Begum's citizenship was legal because she was a "Bangladeshi citizen of descent".
She, of course, has a claim on Bangladesh's nationality through her mother.
SIAC, a semi-secret court on national security matters, also said that although there were concerns about Mrs Begum's involvement in the proceedings in London, these difficulties did not mean that the Home Secretary's decision would be reversed.
In his ruling on Thursday, Lord Justice Flaux said: "It is difficult to imagine a case where a court or tribunal has said that we can not hold a fair trial, but we will continue anyway."
The government's "dismissed" responsibility
The human rights organization Liberty, which was part of Miss Begum's appeal, welcomed the decision, saying that the right to a fair trial was "a fundamental part of our legal system and equal access to justice must apply to all".
Liberty lawyer Katie Lines added: "Deporting someone is a government that shakes off its responsibilities and it is critical that cruel and irresponsible government decisions can be challenged and overturned."
Mrs Begum left Bethnal Green, in east London, for 15 years in Syria in February 2015, with two school friends.
Within days, she had crossed the Turkish border and eventually reached the IS headquarters in Raqqa, where she married a Dutch convert recruit. They had three children – all of whom have since died.
Source link