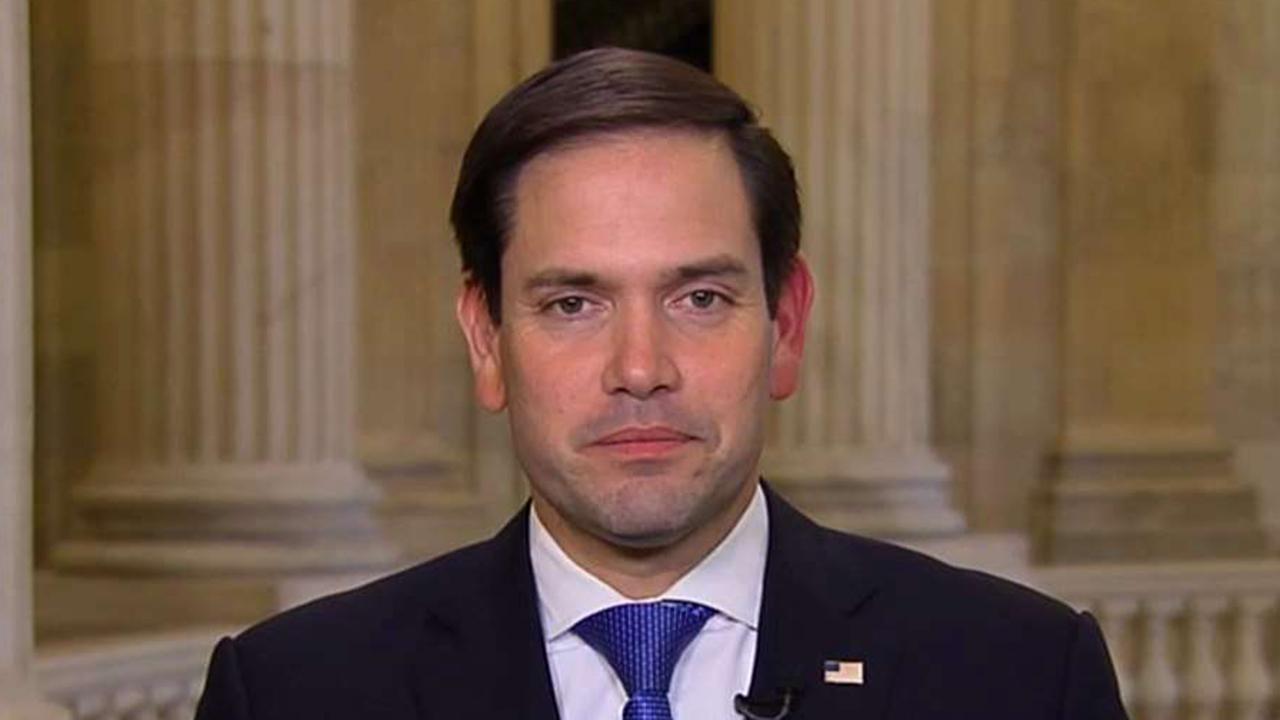 Senator Marco Rubio returned to a New York Times reporter after the author tweeted that it was "very strange" to see the Florida senator "smiling and chuckling" at the President's re-election in New York on Tuesday night.
"BREAKING", Rubio tweeted mockingly in response to Michael Barbaro. "In an unparalleled move, a Republican senator went to a rally in his homeland in support of the re-election of a Republican president."
In another tweet directed at Barbaro, he adapted to several of the president's policies. "In contrast to laughing and chuckling in a rally for a radical liberal candidate for president who will regret policies to face China, reduce regulations and taxes, defend freedom in Venezuela and protect unborn people?" He asked rhetorically.
Rubio is also called Barbaro, who wrote after weeks after covering him in 201
5, discovered the reporter "that my wife had tickets, I had a fishing boat and my home has large windows."
The tensions between Rubio and Trump were high in the middle of the 2016 Republican premiere when Rubio called Trump the man "with the worst spray burning in America" ​​and joked with a rally mass that the then candidate Trump may have soaked in his pants during a debate and had small hands.
Trump called him "Little Marco", said the senator "choked as a dog" during a debate and "could not get the chosen dog catch" in Florida. Rubio dropped out of the race when he lost his home state to double-digit Trump.
Source link