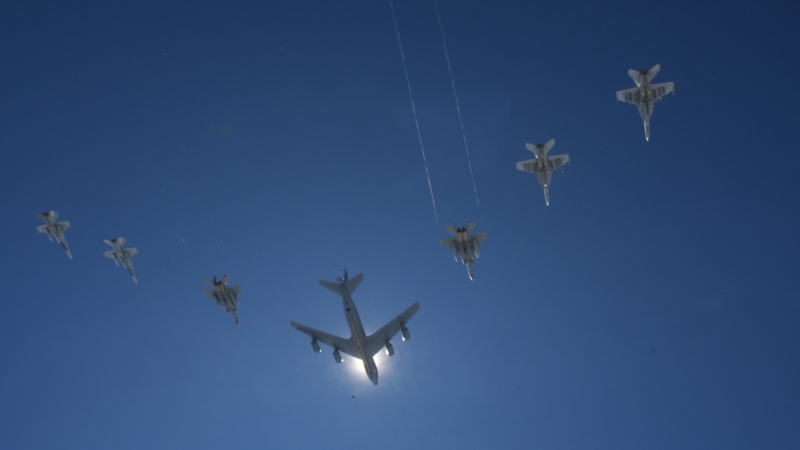 The Russian military lifted a Su-27 fighter jet from the ground on Wednesday to intercept two US reconnaissance planes approaching the Russian border across the Black Sea, Russian news agencies said, citing a statement from the Russian Ministry of Defense. Reuters.
"On August 5, Russian airspace monitoring devices over the neutral waters of the Black Sea detected two air targets approaching the Russian Federation border," the Moscow National Defense Center was quoted as saying by Interfax.
Read also: Sources alleged to have killed Emi Pian – He is a member of a clan operating in Colentina
"In order to capture the targets, a Su-27 fighter jet was lifted from the ground by the Air Force in the Southern Military District,"
; the statement said.
A Su-27 aircraft intercepted an RC-135 aircraft and a P-8A Poseidon from the US Air Force, according to TASS.
Read also: Photo – What does Emi Pian's killer look like
After the American planes left the Russian border, the Su-27 returned to base, informs the Russian news agencies, writes agerpres.ro.
"The entire flight of the Su-27 was carried out strictly in accordance with international rules for the use of airspace. The US aircraft were not allowed to approach the Russian Federation border, "the National Defense Center in Moscow was quoted as saying by Interfax.
Also read: Update! Senior piano does not die, claims ANP
Earlier, the Russian military said Russian aircraft intercepted US aircraft over the Black Sea on July 23, 24, 27 and 31. Each time, Su-27 fighter jets were lifted from the ground, according to the Russian Ministry of Defense.
"US military aircraft have increased reconnaissance over the Black Sea near Russia's borders. It will not remain unresponsive," Andrei Krasov, vice president of the State Duma's House of Commons, told Interfax on Wednesday.
Read also: EXCLUSIVE Emi Pian could be saved! How could they escape him on the spot.