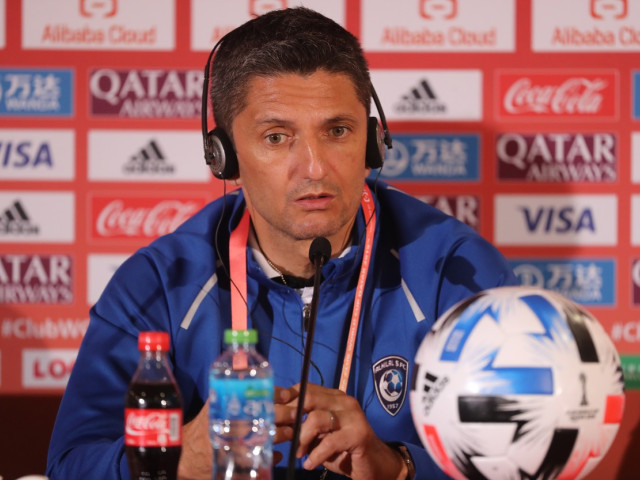 Barcelona – Naples (Saturday, time 22:00, Digi Sport 1)

Manchester City – Real Madrid (Friday now 22:00, Digi Sport 1)
The Romanian team, Al Hilal, won the derby with second place and thus distanced himself from nine points, seven stages before the end.
Al Hilal, close to the title, after the derby victory
His band Lucescu Jr. defeated 4-1 Al Nassr, trained by the Portuguese Rui Vitoria, former champion of Portugal, with Benfica.
At the break it was 1-1, but Al Hilal loosened in the second half. Giovinco, Carlos Eduardo and Gomis, twice (once from the penalty spot), points for his group Răzvan Lucescu.
With this success Crescent collected 54 points. Al Nassr has 45, while Al Ahli, in third place, 40.
Răzvan Lucescu took over Al Hilal in 2019, after winning the title in Greece, with PAOK Thessaloniki. Together with the club in Riyadh, he won the Asian Champions League.
Giovinco's goal, the game's first
Tags: razvan lucescu , Saudi Arabia , al hilal
Source link