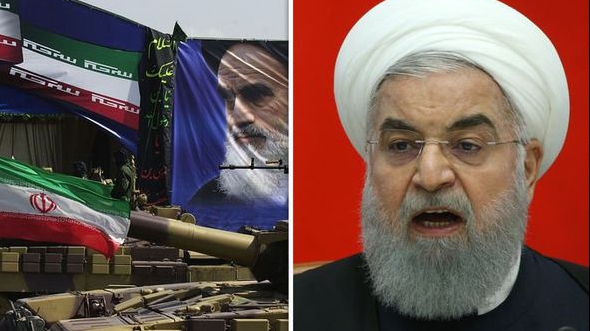 A senior Iranian defense chief recently said that the Americans are fully aware that their bases in the East Middle can be destroyed by Iranian missiles, and if the war breaks out in the region, it would not be a "walk in the park".
In an interview with Alnujaba in Iraq, the Middle East Media Research Institute's (MEMRI) monitoring group was published and published in social media on Sunday, said former Iranian Defense Secretary-General Hossein Dehghan said the Iranian army could destroy the US military bases in the region and wipe out Israel.
"Our rockets can completely remove these bases," Dehghan said. "Israel knows Iran will wipe it all out of the earth and destroy it completely in the event of war" threatened the Iranian Ayatollah's trusted man.
On Tuesday, Iran warned that the new sanctions of the United States aimed at its senior leaders and other senior officials meant "closing diplomatic doors" between Tehran and Washington, among the increasing tensions
. Iran's president says the White House is "affected by mental retardation".
President Hassan Rouhani believes the sanctions against the highest leader Ayatollah Ali Khamenei are "scandalous and idiotic", especially since there is no question of the 80-year-old high-class clerics of 80 years traveling to the United States. ro