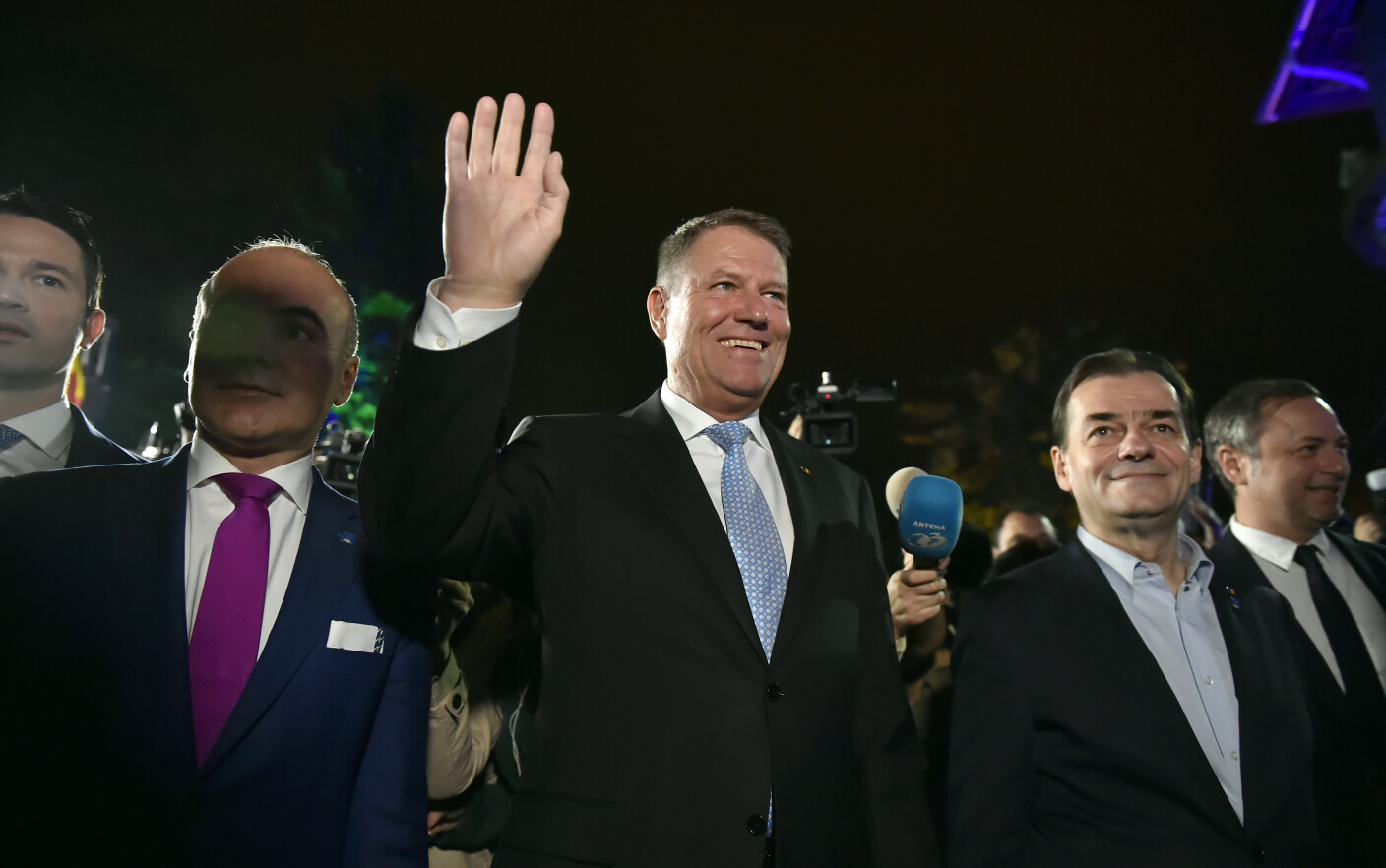 PNL President Ludovic Orban announced that liberals will hold a meeting on Monday night, after finding out the official final results of the November 10 presidential election, after which they will decide Klaus Iohanni's campaign strategy in round 2.
According to journalists, on Monday, whether President Klaus Iohannis will agree to participate in an election debate with Viorica Dăncilă, Orban said the decision will be taken tonight.
" Tonight we have a campaign team meeting. When we have the results we will determine the strategy and according to that we will publish it. " – said the PNL leader.
In fact, the Liberals are convinced that "the President will win in Round 2 with a very high score". [1
9659003]
"I am confident that the President will win in Round 2 with a very high score. We are preparing for Round 2, to make a direct campaign, aimed at people, because what interests us is to show the Romanians what the president's project is, the president's solutions and the ability to implement these solutions, to convince as many people as possible. great Romanians to come to vote and vote with the president.
"- said the PNL leader.
On the other hand, Orban was very pleased that Iohannis got the most votes in the diaspora election. , unlike rumors that showed that a favorite abroad would be someone else, namely Dan Barna.
"We are pleased that the president had a very good point in the diaspora, where there were all kinds of assumptions about the diaspora's political options ." – Orban said.
Viorica Dăncilă wants a debate with Iohannis
PSD spokesman Valeriu Steriu repeated on Monday, inv. invitation to President Klaus Iohannis to participate in a debate, before the second round of presidential elections.
" We are preparing a lot for a debate, we really want President Klaus Iohannis to come to a debate or at least at a debate. We have invitations from a few TV sets in this regard and we respond to these invitations, but we really need an opponent. In the first round, I did not see a wish from Mr. Iohannis. I provoked him on several occasions, " said Steriu, in a press release held at PSD's headquarters, according to Agerpres.
In his opinion, a larger number of debates would allow voters to know candidates better. He also accused the president of not participating in interviews or debates "with uncomfortable issues" during his time.
"The campaign he had been in a few rooms., Only with party colleagues. I think a president should join the people and participate in discussions. Be open, open, joking, have humor. This is what we want look for a president " explained the Social Democrat.
The PSD spokesman added that of the approximately 18 million people with voting rights in Romania and two million in the diaspora, three million voted with Iohannis and two million with Viorica Dăncilă.
"So there are still 18 million votes that we can aim for and 17 million that Klaus Iohannis can aspire to. So the match starts from zero to zero " he explained.
On Sunday, on the day of the presidential election, Danila said that a debate in the second round with PNL candidate Klaus Iohannis is important, as they both held the highest positions in the state, president and prime minister and for the Romanians to listen to what they did in his mandate.
Source link