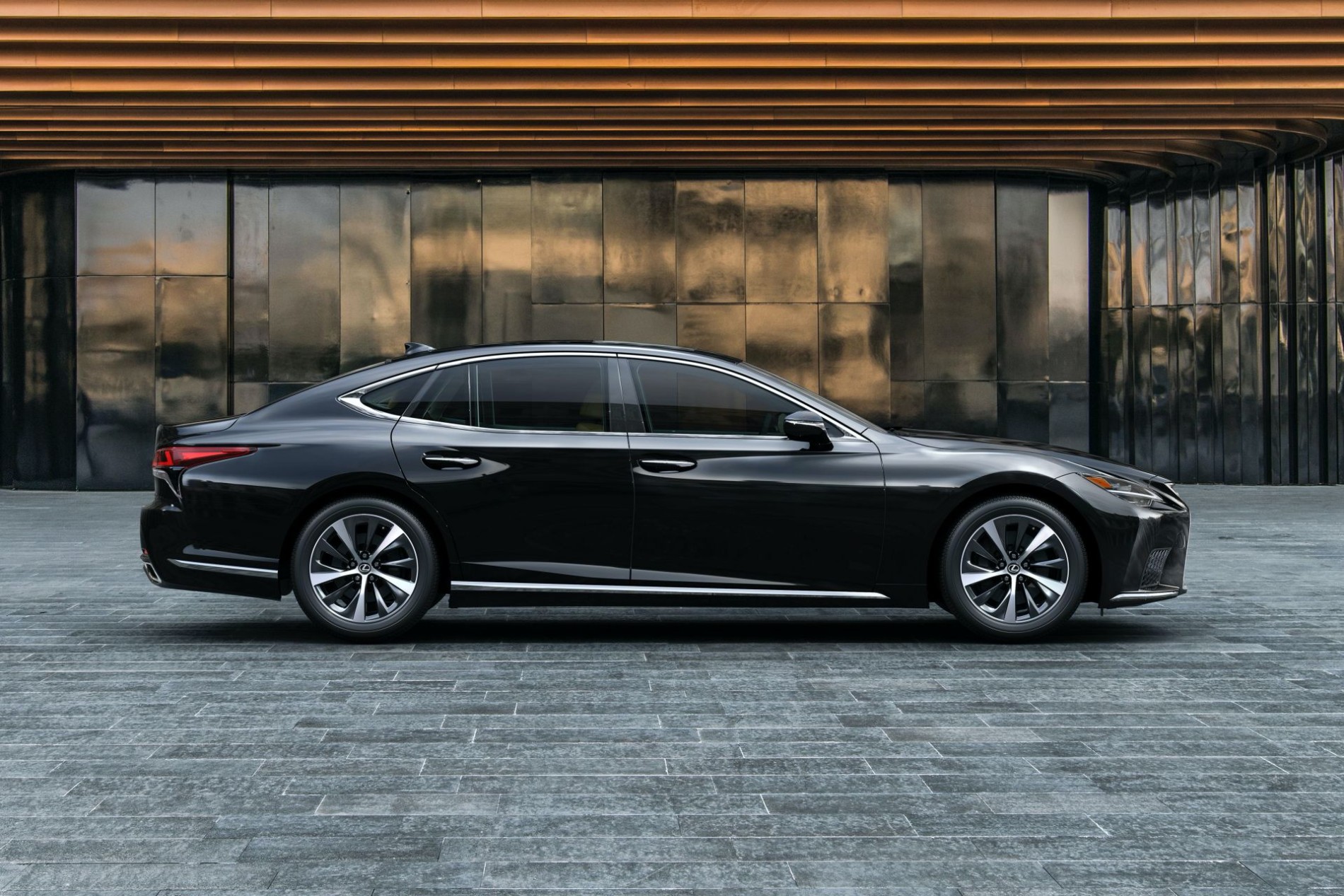 The Japanese attack the Germans with their own weapons. They put their new Lexus LS facelift of the latest technology in an extremely stylish package. The limousine has just arrived in Europe.
PHOTO GALLERY
Lexus LS facelift goes into the German limousines BMW 7 Series and Mercedes-Benz S-Class. The model arrived in Europe in the LS 500h version with hybrid propulsion. The LS 500 version with a 3.5-liter twin-turbo V6 engine would not meet the strict pollution regulations introduced in Europe. However, it will reach Russia and Ukraine.
The hybrid version is delivered with the V6 engine, together with two electric motors, for a total of 354 horsepower. It accelerates from 0 to 1
00 km / h in 5.4 seconds and can be driven in pure electric mode up to a speed of 140 km / h.
With a wheelbase 35 millimeters longer than the previous version, luxury then guarantees more space.
Regardless of propulsion is then equipped with a ten-speed automatic transmission, which neither BMW nor Mercedes has. The German manufacturers limited themselves to offering eight and nine steps respectively to their boxes.
The new Lexus LS facelift attacks the Germans Mercedes-Benz S-Class and BMW 7 Series with state-of-the-art technology
European customers get LS facelift with Adaptive Variable Suspension, with roll bars and seats that are more comfortable than the Japanese have produced for the American market, where the model is already a success in its segment.
The driver will be able to control the multimedia system and various functions in the car through a 12.3-inch touch screen, oriented towards the driving position.
The latest technology limousine comes to Europe with the Advanced Park function, which remembers the parking spaces most often used by the driver. Lexus LS facelift also has a digital rearview mirror, BladeScan Adaptive High Beam System and Panoramic View Monitor with pedestrian detection function.