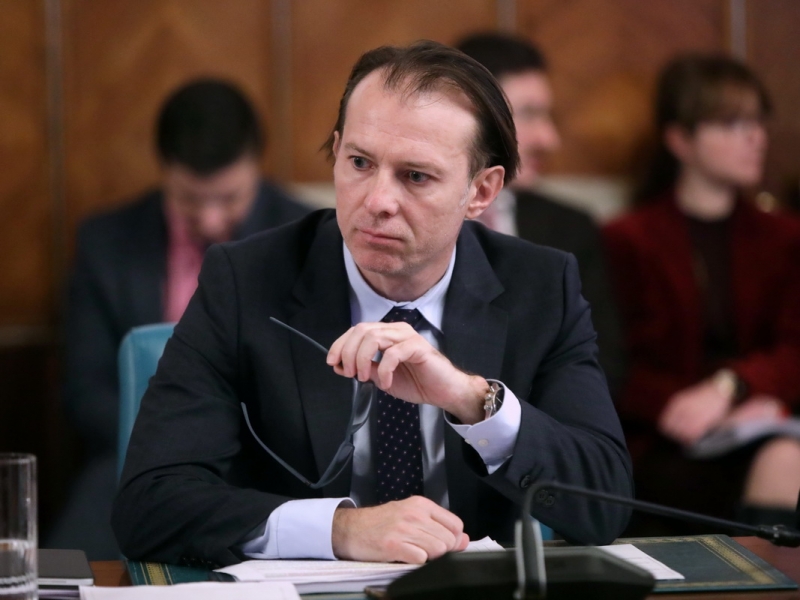 The exchange rate for the leu-euro would weaken immediately if the budget adjustment law passed by parliament with a 40% amendment to the pension increase were to pass, Public Finance Minister Florin Cîţu told Realitatea Plus on Tuesday.
"The write-down of the national currency began when (PSD, no.) Announced the motion of censure and announced that they wanted to return to the budget correction.
There is this risk: when this law passes, the exchange rate would immediately depreciate and there would be this risk for Romania to have a depreciation of the exchange rate, which also means inflation.
I would then ask Ciolacu and his gang to adopt a write-down of the national currency.
If the exchange rate exceeds 5 lei, I say that they must come and go, because they are directly responsible for what happens next period.
We will not allow such a thing and we will take all measures to avoid getting there, "said the finance minister, asking about the possible repercussions on the national currency of the measures adopted on Tuesday by parliament, according to Agerpres.
Parliament̵
7;s plenary session on Tuesday adopted the budget adjustment for 2020, with the PSD amendment regarding the 40% increase in pension points.
There were 242 votes in favor, 147 against and 11 abstentions.
MEPs decided on the PSD's proposal to repeal the article according to which the pension score is increased by 14% and thus remain in force the law in the public pension system which provides for an increase of 40%.