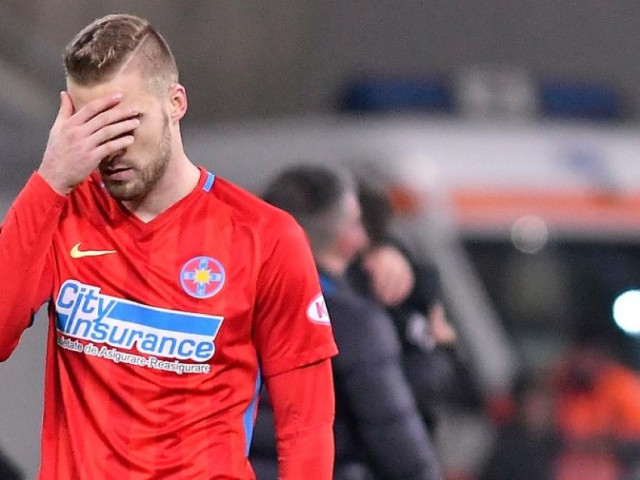 Football, Europa League, et. 3: Rennes – CFR Cluj (Thursday, October 24, 10 pm, Digi Sport 1)

Football, UEFA Champions League, et. 3: Atletico Madrid – Leverkusen (Tuesday 19:55, Digi Sport 1) and Galatasaray – Real Madrid (Tuesday, 22:00, Digi Sport 1)
Bogdan Planic (27 years), after the match Chindia Târgoviște – FCSB 1-2 on his contract with the "red-blue" band, which has not been extended so far, although is a very important player for the team prepared by Bogdan Vintilă .
"I do not think about my contract, I have almost a year contract with FCSB. I hope I will play here until the summer. The side of the club has not yet offered me the extension" said the Serbian defender.
If the agreement will not be renewed next month, the footballer may negotiate with other clubs and may leave Romania's vice-champion. in the summer.
Chindia Târgoviște – FCSB 1-2 | Bogdan Planic accused the arbitration
The defender of Gigi Becali's team was dissatisfied with how the party central made certain decisions: "I did not have to admit that goal, but I played against many things today. I am proud of my team" .
Even before the goal the host made, the ball touched Dumiter's hand, and the success should not have been valid.
Chindia Târgoviște – FCSB 1-2 | Three important points for the formation of Gigi Becali
FCSB started the match with the flight with Chindia Târgoviște, and Gnohere missed the first chance after only 30 seconds. He imitated it, and then Chindia shot through the gate, through Florea. Târgoviștenii fired a shot from distance after 13 minutes, but the long shot couldn't find the net for Neguțs. In the opening round, the ball seems to have reached Dumiter's hand.
In the 28th minute, FCSB claimed a penalty between Iulian Cristea and goalkeeper Aioani, but the referee gave nothing. FCSB equalized in the 30th minute after Moutinho's shot was deflected by Leca in the net. During the second half, Gnohere took FCSB to the advantage after a perfect centering of the Adi Popa reserve. Chindia answered through Leca and Florea and eventually Tanase got a chance, and Hora hit the bar in extensions.
Chindia Târgoviște – FCSB 1-2 | Summary of the match
Tags:
FCSB

Chindia

bogdan planic

chindia fcsb

Source link