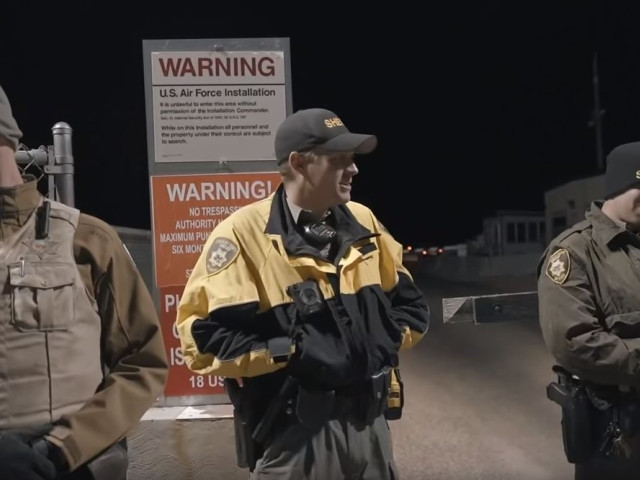 Social networks announced two million people to "attack" a secret US army base in Nevada desert, accused by supporters of conspiracy theories to hide foreigners there, but in the end, only 1

00 people made the move, France Presse reports, quoting by Agerpres on Friday.
It all started with a message on Facebook that organized an event titled "Take Zone 51 by storm, they can't stop us all."
The idea was to invade September 20 at 3:00 in the morning this famous "Area 51", a base of US military aviation so secret that its existence was not recognized by the CIA until 2013.
Posted by the media and mocked by humorists blasted the event, even prompting the US military to give a serious warning to the brave who had really had the idea of ​​trying to invade the base.
A total of 1.2 million people had signed up when Facebook canceled the event in early August, which did not meet its publishing criteria.
Matthew Roberts, the promoter of this event, has since acknowledged that it was just a joke passed through his head "when he met at 2:00 in the morning". The young man says he was inspired by another Facebook message that invited over 10,000 lakes in Minnesota and came up with the idea of ​​"Area 51".
According to local media, however, only 100 people, often in disguise or wearing a cap, however, made of aluminum paper to protect against radiation, finally answered the call Thursday evening for a rather festive reunion, resulting in only one arrest.
The unfortunate competitor is a man who lost when he entered base, whose access road had been closed about 1.5 km upstream of the authorities.
According to the local sheriff, the "festivals" organized in two neighboring locations attracted only 1,500 people, much less than the organizers expected.
Web Editor: Liviu Cojan
Source link