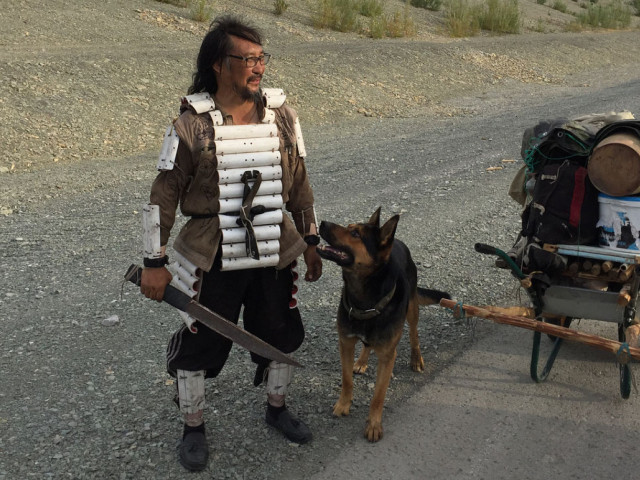 Shaman Alexandr Gabisev, who has crossed Russia for six months to reach Moscow in 2021

and "expel" President Vladimir Putin, was arrested in a Siberian city, local media reported on Thursday, reports Agerpres
According to the Znak.com portal Gabisev was arrested on the border between the Republic of Buryatia and the Irkutsk region, east of Siberia, on Thursday morning.
with luggage in a vehicle, to take it in the direction of Ulan Ude (the capital of Buryatia), "said one of those who accompanied the shaman and who was with him at the time of the descent.
Another witness to What happened to Taiga.Info indicated that in the arrest of the shaman "dozens of members of the security services", who surrounded the camp where Gabishev and his followers were and went "directly to his tent". "They entered (in the tent) and put him with face down, "added the cited source.
According to the shaman's companion, Gabişev could be accused of setting up an extremist group.
The 51-year-old Shaman started his march in March from the Russian Far East to Moscow and so far has traveled almost 3,000 kilometers
The ultimate goal of his trip was to "expel" Putin when he arrived in the capital of Russia.
In one of his interviews, the shaman reported that he left with 3,000 rubles (about $ 50) in his pocket, but the people he met on the road began to help him, which was important to cover the expenses of his expedition.
The Russian Ministry of the Interior on Thursday confirmed the arrest of a man searching for some crimes committed in the Republic of Saha (Yakutia) without specifying whether it is Gabisev.
Source link