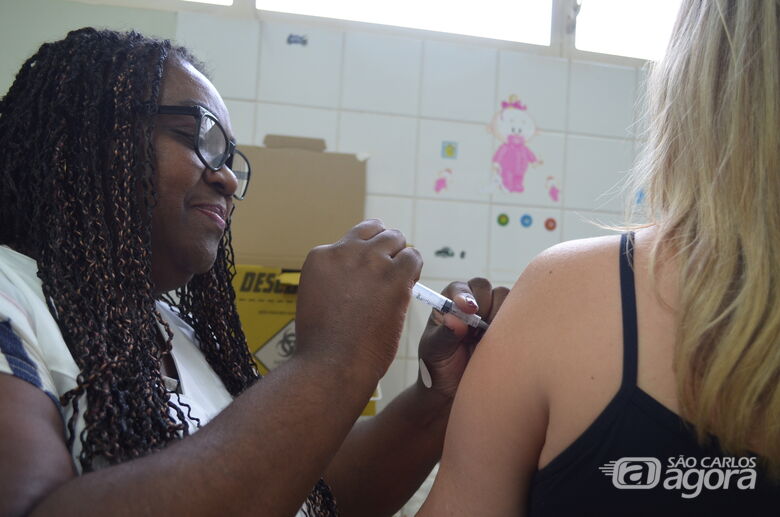 <img src = "https://cdn.saocarlosagora.com.br/img/pc/780/530/dn_noticia/2019/06/vacinacao-febre-amarela.jpg?c=1" alt = "Credit : Publicity
To extend the coverage of vaccination against yellow fever, the city of São Carlos, through the Health Care Department, held this Saturday (29/6), "D-Day" vaccination against yellow fever. 8:00 to 13:00
The yellow fever vaccine is offered in the national vaccination calendar, and since April 2017 Brazil has adopted the single dose schedule for the vaccine, as recommended by the World Health Organization, supported by studies ensuring that a dose is sufficient for lifelong protection .
According to the director of the Department of Health Monitoring, Crislaine Mestre, the vaccine babies should be from nine months and people who have never been vaccinated or without evidence of vaccination. Currently, all Brazilian states have a recommendation for the yellow fever vaccine.
According to the Ministry of Health, HIV-positive patients, chemotherapy patients who have completed and transplanted should consult the doctor about the need for the vaccine.
There is no indication of immunization for pregnant women, women breastfeeding up to six months of age and immunocompromised, such as chemotherapy, radiotherapy or high dose corticosteroids (eg lupus and rheumatoid arthritis). If in doubt, it is important to consult your doctor.
Check out the Basic Health Units (UBS) and Family Health Units (USF) that will be open: UBS Aracy, UBS São José, UBS Vila Isabel, UBS Botafogo, UBS Redenção, UBS Santa Felícia, USF Água Vermelha and USF Santa Eudoxia.