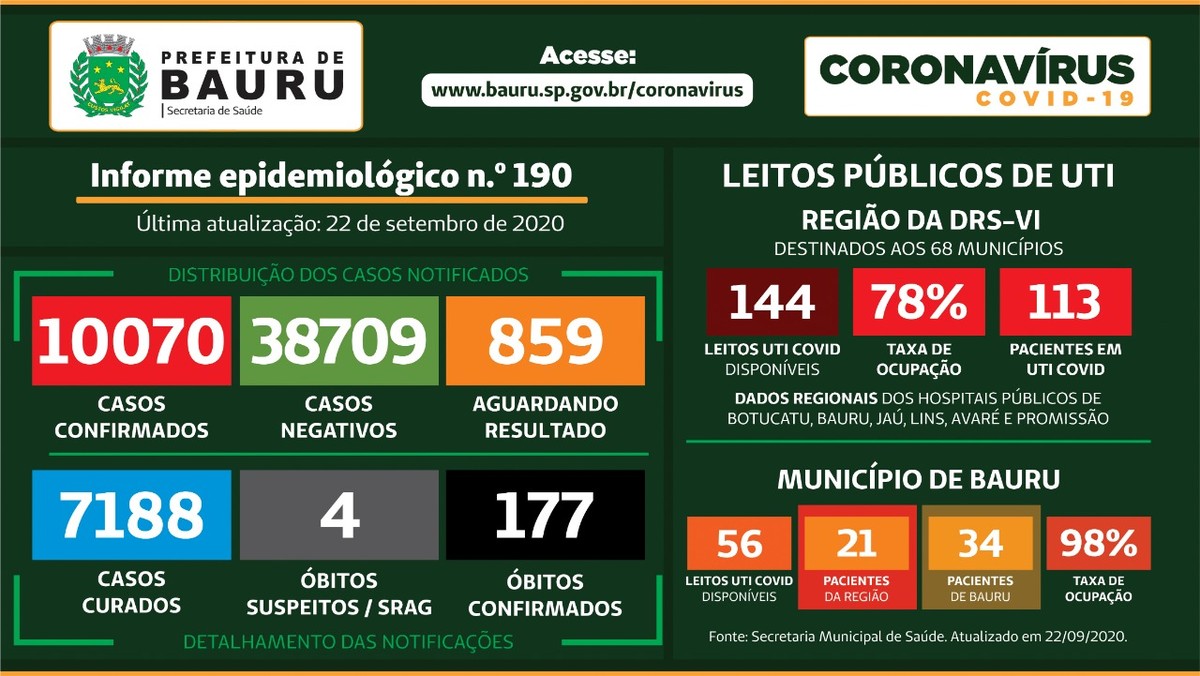 The 43-year-old man presented symptoms for the past 11 days and had no comorbidities, that is, other diseases associated with Covid-19. The patient was admitted to a private hospital in the city where he died on Saturday (19).
The 86-year-old woman, on the other hand, had heart disease and presented with symptoms at the beginning of the month. The patient was admitted to a public hospital in the city and also died on Saturday (1
9).
According to the city's epidemiological bulletin, Bauru registered 174 new cases of Covid-19 on Tuesday and now the city has 10,070 confirmed cases, in addition to a further 859 cases that are considered suspicious and awaiting confirmation. There are four deaths under investigation and 7188 residents in Bauru have managed to heal.
Source link