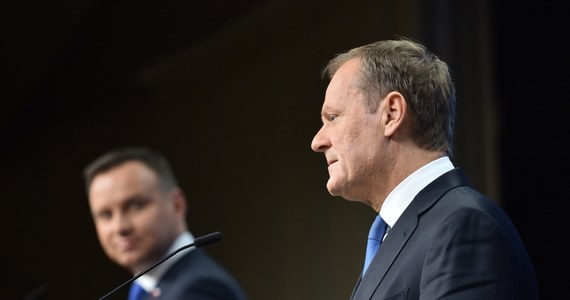 51 percent The Poles would vote for Andrzej Duda if he met Donald Tusk in the second round of the presidential election. The former prime minister and now the President of the European Council could count on 40 percent support – according to the Kantar survey for "Facts" on TVN and TVN24. 9 percent. respondent could not answer.
President President Duda of Donald Tusk
/ Mateusz Jagielski / East News / East News
In a possible collision between Andrzej Duda and Małgorzata Kidawa-Błońska, the current president would win with 48% support. The KO candidate would get 42 percent
If Andrzej Duda met Władysław Kosiniak-Kamysz he would win 53 percent. support, and the head of PSL by 15 percentage points less.
In the second round of the presidential election with Rafał Trzaskowski, Andrzej Duda would win 52 percent. support. 37 percent would vote for the current president of Warsaw. defendant.
The last pair of possible rivals posed in the investigation is the current president with Robert Biedron. Andrzej Duda 56 percent of respondents cast their vote, in turn for the representative of the spring 35%
Kantar telephone survey for "facts" on TVN and TVN24 was conducted 17-18 October 2019 on a nationwide representative sample of poles over 18 years. The test sample was 1502 people. The possible measurement error is 3 percent.