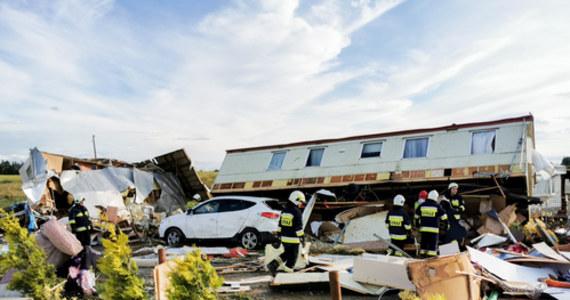 Reverse Dutch houses, scattered around their elements and damaged cars – this is the area that passed on Friday (July 10) in the Ustronie Morskie (West Pomeranian Voivodeship) tornado. Six people were injured.
Whirlwind in Ustronie Morskie
/photo: Michal Swiderski /Reporter
On Friday and at night from Friday to Saturday powerful storms over Poland.
One of the most serious events occurred in Ustroń Morskie (West Pomeranian Voivodeship), where the tornado destroyed part of the holiday complex consisting of 70 Dutch houses. The element damaged seven houses completely.
"Each house is designed for about four or five people. So we estimate that the complex can have a maximum of 250-300 people. There were nine houses on the site where the tornado passed, seven of which were completely destroyed,"
; said the chief's spokesman. head PSP, senior captain Krzysztof Batorski.
There were a total of 14 people in nine houses, six of whom were injured. All people were taken to hospitals.
Twelve firefighters arrived, about 50 firefighters in total.