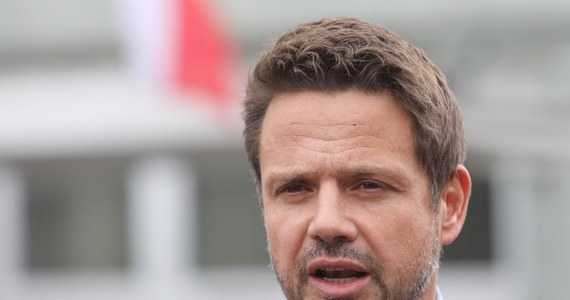 There is nothing and there will be no consent for fascist or nationalist symbols to emerge on the streets of Warsaw – emphasized Warsaw Mayor Rafał Trzaskowski. He pleaded to celebrate the anniversary of regaining independence with dignity – with respect for others and for the city.
Rafał Trzaskowski
/ Tomasz Jastrzębowski / Reporter
Trzaskowski published a Facebook post on his own. This is linked to the meetings planned in Warsaw, including annual independence marches organized by national environments.
"Today, November 11, Independence Day – an extremely important day for all of us. I would like, without exception, to honor the 101st anniversary of Poland's regaining independence with dignity. Decent, that is, respect for others With respect for the city, "wrote the mayor of Warsaw.
Trzaskowski emphasized that there were and would not be permissible for fascist or nationalist symbols to appear on the streets of the city. "There is no way that passports with reference to ideologies and doctrines were made during some gatherings, through which the capital and its inhabitants experienced the biggest nightmare in history" – he added.
In his opinion, such situations are the biggest and most sad paradox of recent years. "It turns out that this tragic and fairly new story taught nothing to some. That today there are people, groups, groups who (usually consciously) use the mechanism to divide people, according to their own, subjective categories, to better and worse, their strangers, worthy of being unworthy "- he judged.
According to Trzaskowski, such a position can lead to the statement that "after all, someone else, worse, stranger is an enemy." "Today everyone can be an enemy, all you need is to have different opinions, a different attitude to reality, confess another religion, come from another country, look different, have a different sexual orientation "- he wrote.
Warsaw President recalled the contents of the "Message of Warsaw Insurgents" to Young Poles ", which he and President Andrzej Duda received in August from the Warsaw uprising of Halina Jędrzejewska and Leszek owskiukowski. including freedom, love for one's country, courage, honor, friendship, tolerance and diligence.