On July 29, 2016, GDDKiA signed a self-government agreement in Małopolskie Voivodeship, thanks to which GDDKiA undertook to cover the costs of preparing and implementing the investment. This applies mainly to the last 2 km long section of the Skawina belt path that was opened today. Previous fragments of it were built by Skawina municipality and subordinate to Marshall of the Voivodship Roads Administration
The design and construction itself were prepared and implemented by the Marshal's office. The ring road was opened as a provincial road, but thanks to the agreement it will be transferred to the management of GDDKiA. The current national road no. 44, which runs through the city, will be taken over by Marshall of the Voivodeship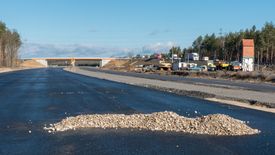 Road Construction. Government needs to pour in billions not to lose EU funds
The important thing, thanks to the implementation of the entire belt path with a load capacity of 11.5 tons per axle, is adapted to transport heavy traffic in accordance with European standards. This will effectively drive traffic from the city. Travel time will also be shortened and driving comfort will increase. Traffic safety will also be improved, especially the safety of pedestrians in Skawina.
Watch: Dispute about Modlin. The head of "Airports" talks about "the death of the airport"

On the other hand, entrepreneurs will have greater access to investment areas.
As part of the investment, a bridge was built over a railway line, a roundabout at the intersection with DK 44 and a 2-way road, 2 km, at which pavements, roads and a cycle path were created. The company "Most" and "Polbud Pomorze" undertake the project.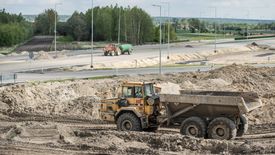 Road construction. Additional broken contracts and delays. As usual, it is about money
The cost of construction work is over 41 million PLN. The investment was a continuation of the first construction phase, completed in 2014.


3 hours ago
Lis Super. Thanks, law and justice, in the end, not only Gdańsk and the local Ptology have investments in infrastructure. Read more
3h ago
Consul Pokkemons gets angry because no money goes where they want … Bravo PIS
42 min. then
X54 2.2 km or you have no shame to write about it

Expand comments ( 3 )
Source link