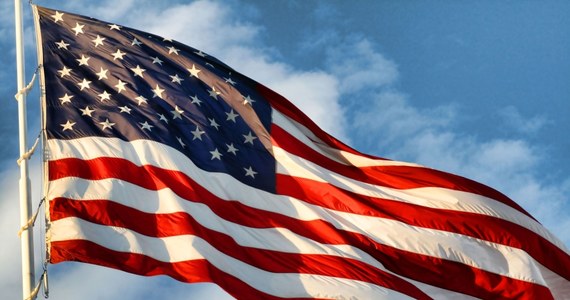 As of Monday, Poland joins the American Visa Waiver Program (VWP). To travel to the United States, you no longer need a visa, but just a much simpler and cheaper consent in the Electronic Authorization System (ESTA).
FIG. ilustracyjne
/ 123RF / PICSEL
The decision on Poland's entry into the VWP program from November 11 was announced on Wednesday by the acting head of the US Department of National Security Kevin K. McAleenan. It marks the completion in Washington of all formalities in this matter. From Monday, National Independence Day, Polack will be able to travel to the United States without a visa for tourism and business purposes for a period of up to 90 days.
For this purpose, however, you must: register and obtain a travel permit in the electronic approval system, a biometric passport valid for at least 90 days and a return ticket or a ticket for further travel with departure date from the United States
Registration in the ESTA system costs 14 USD and is much cheaper than the visa fee (USD 160). The time for completing electronic formalities is also shorter in her case – about 20 minutes. It is recommended that this is done at least 72 hours before arriving in the United States.
Consent in the ESTA system is issued for two years. During this time, you can visit the United States many times, but you cannot work and no stay can exceed 90 days. Travelers with a visa already received do not need to apply for an ESTA permit and can continue to use it.
Permits under the new rules will usually not be granted to people who have previously been denied visas or who "had problems that could affect the right to obtain a visa, such as a court decision or violation of US immigration law," the US embassy in Poland. The visa-free regime does not include people who visited North Korea, Iran, Iraq, Libya, Somalia, Sudan, Syria or Yemen after March 1, 2011.
If you do not receive ESTA approval, you can apply for a visa at the US Embassy or Consulate.
Note that the final permit to enter the United States is responsible for a U.S. immigration officer at a port or airport. He has the right to send back anyone who raises suspicions. In practice, however, such cases are very rare.
The US side admits that when they decided to include Poland in the visa-free travel program, in addition to security-related issues, economic arguments were not without significance. After November 11, you can expect an increased number of tourists traveling from Vistula to the United States. Americans also expect to develop business contacts; the visa-free travel program makes it easier for, among other Poles, arrivals for several days of business conferences abroad.
From Washington Mateusz Obremski (PAP)