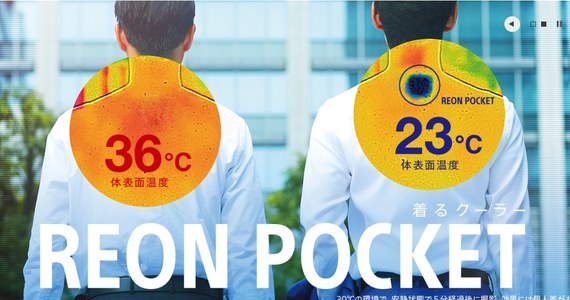 Reon Pocket is a small, portable air conditioner that can also be used as a heater. The unit can be worn under the shirt, among other things.
Sony Reon Pocket
/press material
Given the recent temperatures, you will probably be pleased that Sony has launched its new gadget. Reon Pocket is a small device that can effectively cool our body by more than 1
3 degrees Celsius.
The small air conditioner, about the size of a wallet, can be inserted into a special compartment in a T-shirt. By connecting via Bluetooth to a dedicated application, we can control the temperature with a smartphone. Interestingly, the Japanese group ensures that the gadget can also be used as a heater to warm our body in cold weather.
The Sony Reon Pocket can run for 90 minutes on a single charge. However, it takes about 2 hours. The equipment was valued at approximately USD 130. At present it is not known about its availability in Poland.