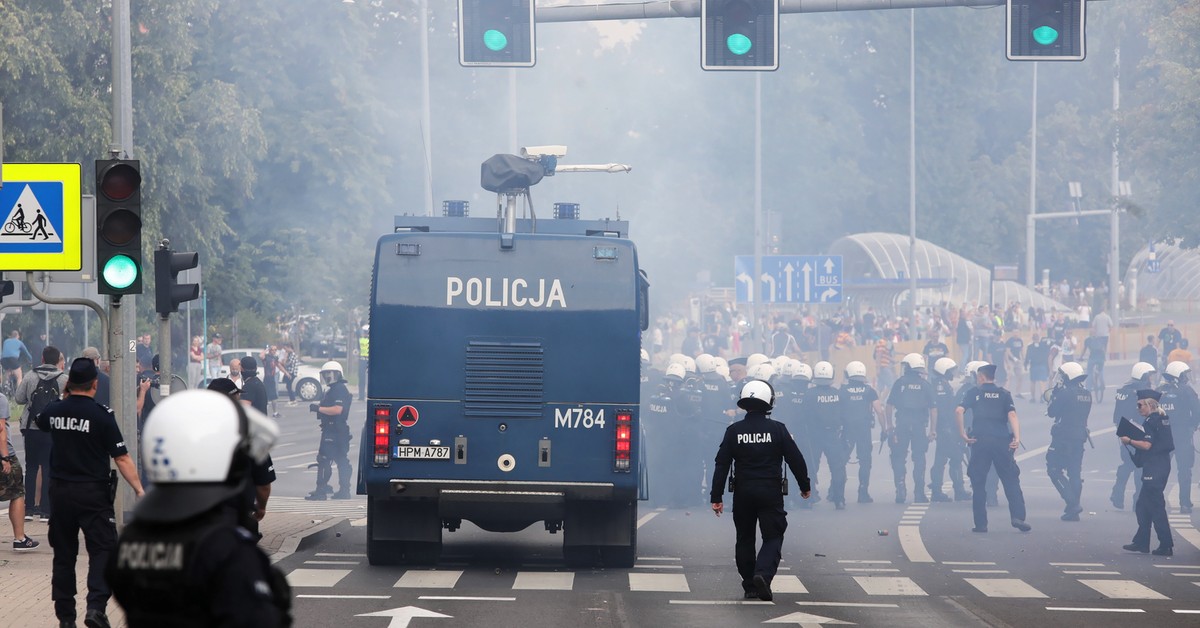 Many of our texts are created thanks to your letters. You pay attention to the problems that are worth dealing with and presenting them to the public. We strongly encourage you to send an email to [email protected]
Below we publish the full letter from the reader:
Białystok. 1

984. With a little daughter in a wheelchair and a three-year-old son, I go to a forensic plant, from where I would like to bring the priest Jerzy Popiełuszko, the most murdered human rights defender (like Wikipedia). 19659007] I remember this gloomy November day and this intense sense of fear, unbelief and sorrow. I had to be there to feel unity and solidarity in time so horrible, marked by suffering for so many people struggling for basic human rights.
Białystok. Year 2019. A beautiful sunny day. As a sixty-year-old retired teacher who always institutes in her fosterlings that we may differ, but we must accept this difference, I come to the center of Bialystok.
With old days, I am only connected by blues that only play in front of the Hungarian theater, as part of a big two-day event. Smooth, summer atmosphere, people who beat the rhythm of music. Nice fans, for whom I sit for a moment, give me fudger.
After a little while, I sat down to the place where the first Equality Day would be in my green, clean and probably one of the best living cities in Poland. When I arrive, I'm afraid and I can't believe what I see happening.
The phone rings and the daughter asks: where are you, because a terrible fate is around. I'm kidding it in war. A helicopter circles his head, full of cops, scared and crowded, people trying to sit on the forehead, arguing, insults, throwing eggs, tugging, faces not only young people, but people of my age screaming with hatred.
I take pictures, a girl dries tears. The police, however, that paintings as a court return to me. And these people, who may have left the church, and now joined in the fight against this otherness, incarnate the devil. Such an atmosphere was already until the end of this March, although those who participated in it were happy and smiling despite their fear.
I am so sad that they write about my green city everywhere today in connection with the place and situation of fascism.
I am ashamed that my most famous city was a place such horrible scenes as pouring on other urine, throwing stones.
I am upset as a Catholic, that the Church of St. Jadwiga thanked the bandits and Archbishop Wojda provoked practically these events, that football fans from all over Poland came down to not allow and stop. Father Jerzy Popiełuszko defended human rights and gave his life for this.
I'm afraid that state law silently allows such human hatred to be born – in my beautiful green city.
And another reflection: I thought that from the memorable 1984, which I mentioned at the beginning, I left so far. I'm not so sure today.
The author's name and first name will remain at the author's request only for editorial information
. See more about July 20
(ks)
Source link