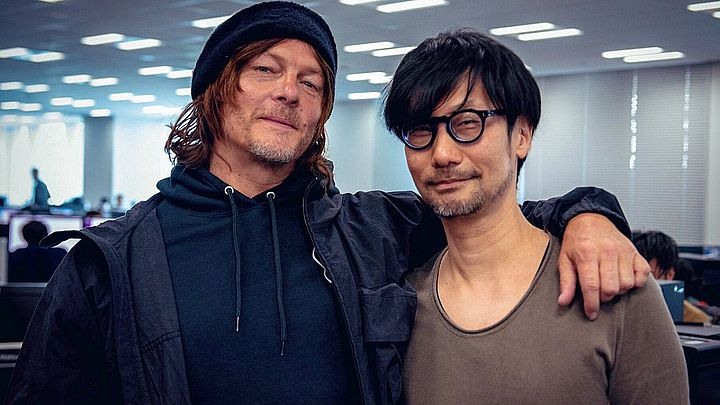 Hideo Kojima has the largest number of followers on Twitter and Instagram among game directors. At the same time, he broke two Guinness records, which he apparently boasted through social media.
Norman Reedus and Hideo Kojima – the men responsible for Death Stranding.

The premiere of Death Stranding for us. The title has received mixed (but definitely more positive) reviews, and players still find new flavors in the game and surpass themselves when commenting on Hideo Kojima's ideas. This one has another reason to celebrate. The creator broke two Guinness records ̵

1; he is the "most followed" game director on Twitter and Instagram . Hideo Kojima has already become accustomed to sharing their thoughts via social media. In terms of numbers, the Japanese gathered around 2.8 million followers on Twitter and over 888,000 on Instagram . Of course, these results are changing live, so don't be surprised if they are bigger now.

However, it must be admitted that the rules for awarding awards for breaking the Guinness record are quite specific, since Hideo Kojima does not necessarily have the largest group of Twitter recipients. Minecraft's father, Markus "Notch" Persson has approximately 3.7 million followers. Thus, we can see that even by adding trackers from English (2.8 million) and Japanese (800,000) Kojima accounts, the Japanese would only take second place . That is why we can make it clear that strict directors were taken into account, not writers (in a broad sense).

Let us remind you that Death Stranding premiered on November 8 this year. year. The title only hit PlayStation 4, but next summer it will also be released on PC – simultaneously on Steam and Epic Games Store. For Hideo Kojima, this is the first game developed after leaving Konami, where he has spent more than three decades. The production's main hero is Sam Porter Bridges, played by Norman Reedus. The game has several actors known from big screens, including Guillermo del Toro. The title was based on the Decima engine, developed by Guerrilla Games studio specialists.
Kojima Production's official website

We invite you to like the Newsroom profile on Facebook. You will find not only the most interesting news, but also a number of nice additions.
Source link