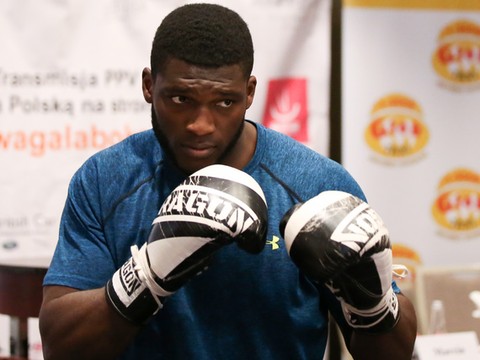 Dariusz Michalczewski had to postpone Tiger Jungle Night Urban Jungle Gala scheduled for December 8th. The promoter decided that Izu Ugonoh will not be able to prepare well for the duel with Ali Eren Demirezen, who will be on the WBO heavyweight champion belt. The reason is the tragic death of Izu coach – Andrzej Gmitruka. One of the best Polish boxing camps died in his house at night from Monday to Tuesday.
– Andrzej's departure is an irreversible loss for the entire boxing environment, including, of course, Izu Ugonoha on the last straight preparation for the duel. I believe that in order to fight in the main duel under the craze of Europe's champion, he must be very well prepared, not only physically but also mentally. As a gala organizer, promoter and former athlete, I also understand how important a coach plays in a player's life. This is a very special kind of relationship, not only on a professional but also private level. Therefore, taking into account all factors – hope to understand the fans and the environment – we decided to postpone the gallon on March 16, 2019 – said Dariusz Michalczewski in an edition published on Tiger Promotion's website
Izu was going to fight in the evening. The promoter did not want to interrupt his duel for Europe's champion, so he would not disappoint the supporters. Poland, who has 18 wins (including 15 by knockout) and 1 defeat, will meet Turk Ali Eren Demirezen. Ugonoha's rival has so far been invincible. He won 10 duels on professional rings, all through knockout.
Source link